A big thank you to AR Workshop Lexington, SC for hosting the Columbia SC Mommy Blogger Tribe for our January 2020 Monthly Meet-Up.
I recently enjoyed a Mommy's Night Out at AR Workshop in Lexington, SC and had a great time! The experience was NOTHING like I expected and gave me an opportunity to tap into my creative side.
[Tweet "#NowReading: AR Workshop Lexington: Everything You Want to Know"]
What is AR Workshop?
Founded by Maureen Anders and Adria Ruff, AR Workshop is a boutique do-it-yourself studio that offers hands-on classes for creating custom home decor from raw materials. At our class in Lexington, SC, we learned that the owner's husband cut the wood for the location. You can join an instructor-led workshop to make customizable wood signs, frames, canvas pillows, round signs, lazy susans, centerpiece boxes, trays, chunky knit blankets and much more!
The atmosphere was wonderful!
Note for newbies and quick lesson I learned: while it's tempting to get all dressed up for a girls' night out, keep in mind you will handle wood, paint, and possibly power tools.
It's okay to dress down. You'll be wearing an oh-so-stylish AR Workshop-provided smock to jazz up your look.
What to expect?
When you first arrive, your instructor for your session gives you an overview of what to expect and the crafting process. Our group had multiple projects we were doing of varying levels of complexity. Our instructors stressed the importance of just going with the flow. Each project is doable no matter your level of craftiness. The key is to just relax. "Mistakes" can be fixed or incorporated into the art you are creating.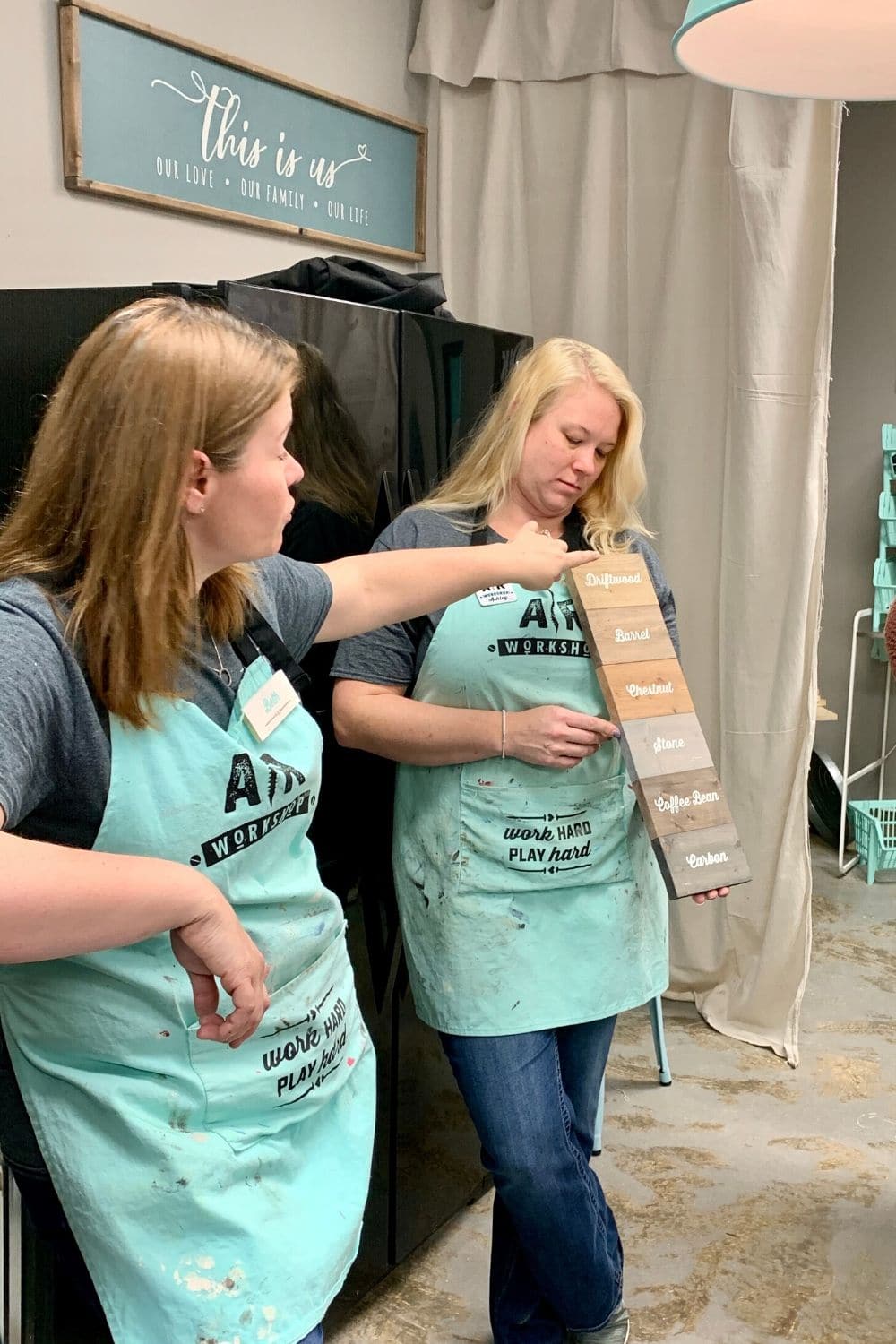 They encourage you to make your project your own. You have the flexibility to choose your colors and finishings. The instructors guide you with what would work best based on your preference and even the decor you have in your home.
I created a Modern Family Name Monogram Box, and it was very therapeutic. I got into a groove while putting the pieces together. Sanding, painting, and painting some more. I let go of trying to make it "just right" and enjoyed creating something with my hands that would be a part of our home's decor.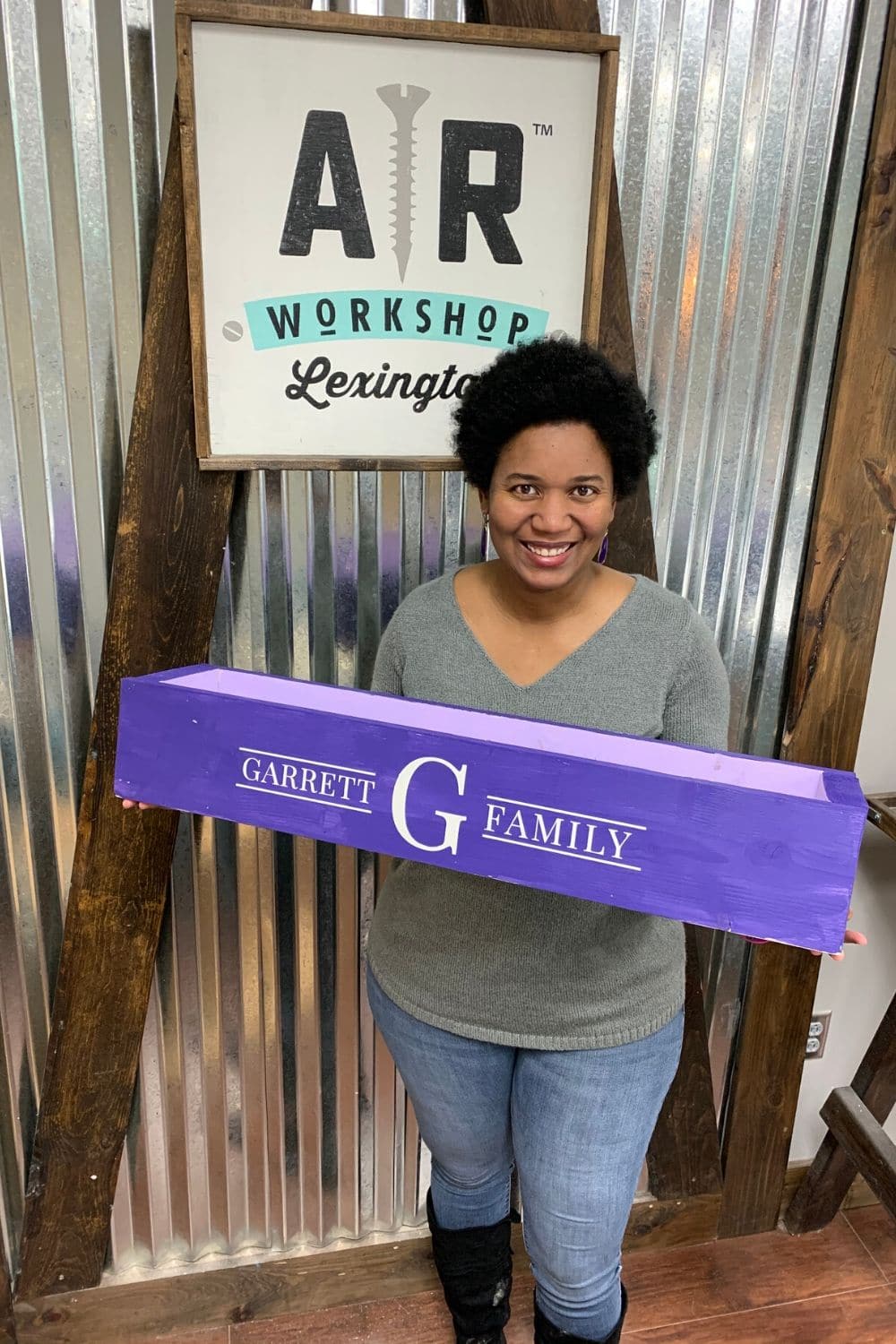 Now through April 30, 2020, you can save 10% on your next workshop at AR Workshop Lexington, SC or AR Workshop Columbia, SC using discount code DIVA10. I'm looking forward to attending some workshops with my daughter and even a Date Night with the Mister.
What's a Girl's Night Without Food?
Clean Juice catered our goodies for the evening. I had my first Acai Bowl in Austin, Texas last year and was immediately hooked. I was so excited to have healthy options at our workshop and to learn that Clean Juice caters for parties as small 5! That means when I'm hosting my small events and get-togethers I have an affordable and healthy option for my guests.
Our menu for the evening included Acai Bowls, Greenola Bowls and Pressed Juices.
---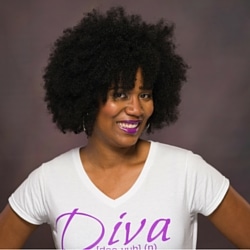 Michelle D. Garrett is the founder of Divas With A Purpose. She focuses on sharing resources for being purposely productive; setting personal and professional goals and achieving them through daily action; and successfully running a business while focusing on your mental health. Michelle is a full-time entrepreneur who specializes in teaching female entrepreneurs how to show up consistently in their business – online and off.
If you enjoyed this article, you will also enjoy reading: