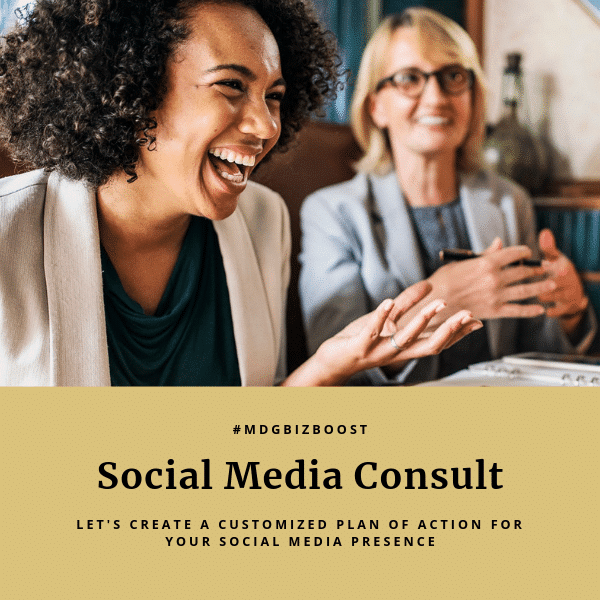 Social Media Review:
You will receive a detailed review of your Facebook or Instagram profile that includes suggestions for increasing engagement and reach with your community. This review will also include 7 days of content suggestions.
Social Media Consultation:
My social media consultations are a way for us to create a strategy that works for you together. It includes:
→ an audit of your top 3 social media platforms
→ one 30 minute strategy call
→ a customized report that includes 30 days of content and ideas to connect and engage with your community delivered within one week of our strategy call.

Biz Boost
My goal is to help entrepreneurs cross the finish line from paid hobby to establishing a viable business. Through results-based 1:1 and group coaching, live trainings, and an assortment of digital products, I teach entrepreneurs how to launch and sustain a business they love that suits their lifestyle.
During our 30-minute session we will discuss and set actionable goals for your business to provide you with a foundation for success.