Welcome to my "Affirmations for Moms Raising Teenage Sons" series! Below you will find affirmations and uplifting reminders for mothers of tweens and teenage sons.
As a parent, I believe it is important to speak, think and pray positive and uplifting words over our children.
Affirmations can help you stay positive, even when parenting has thrown you a curveball. Much of what we face is universal – the good, great and challenging moments. Sometimes it's easy to feel like we're doing it all wrong, but once you take the time to affirm your love for your son and your own strengths, it'll help give you the power to push through.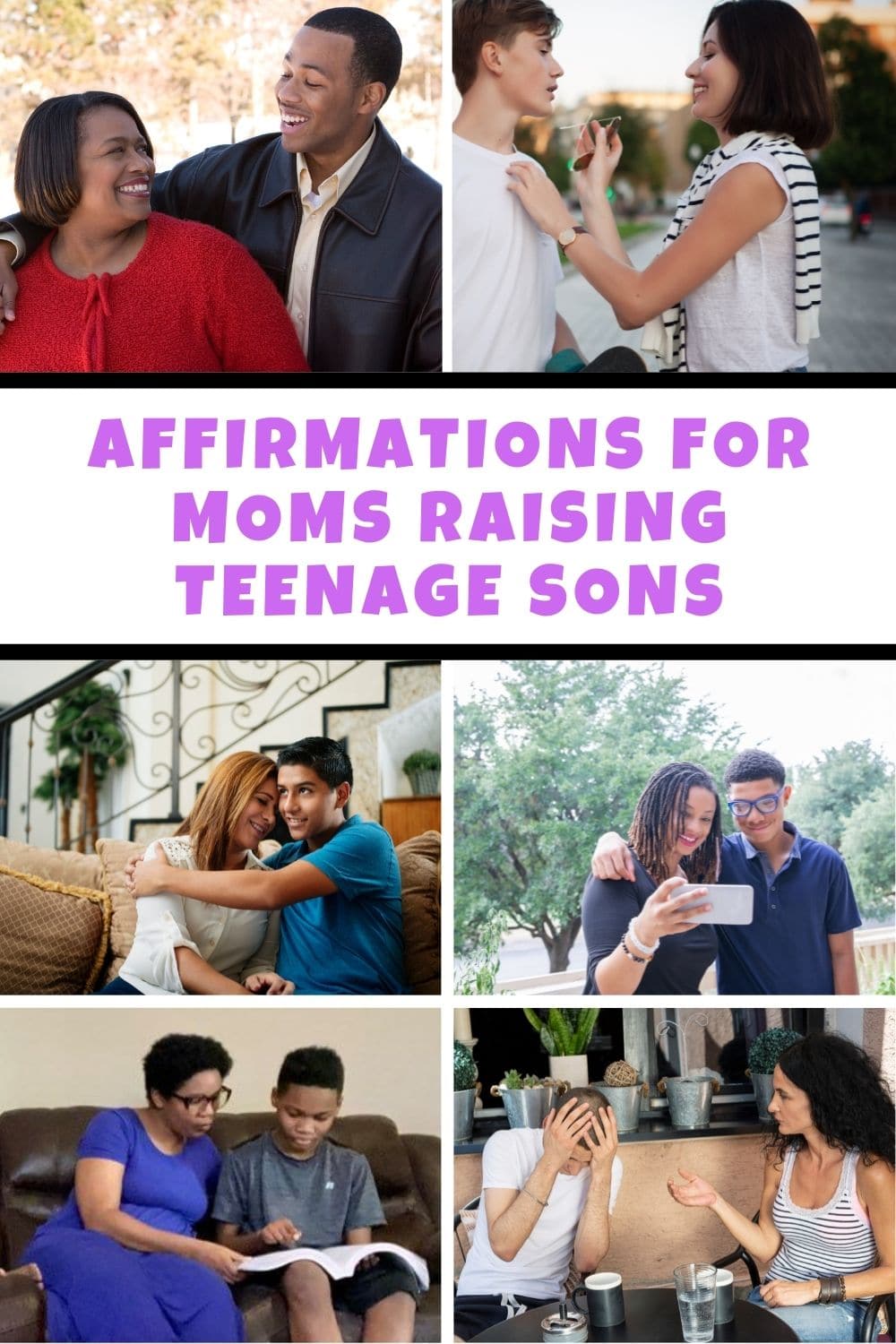 I want to be a better mother for my teenage sons. How can I do that?
The first step is taking care of yourself, recognizing what you are good at, and allowing yourself time to experience those things. It is important that we do not try to do too much – it will lead to burnout and the goal of being a better parent will be lost.
I believe it's important to speak and think positive words in all situations. Parenting sometimes needs some extra ammunition! If you are a mother of a tween or teenage son, I invite you to join my newsletter list. You'll get printable affirmations for your sons, and receive the daily affirmations I'll be sharing this month.
Sign Up Below to Receive Your Free Printable!
How to Use Affirmations as a Powerful Tool in Your Parenting Toolbox
Your parenting style is your own and should not be dictated by anyone else. Affirmations can help you deal with your parenting challenges. They are a powerful tool for any parent. They can help you deal with the challenges of parenting in a positive way.
Affirmations are powerful tools for parents who might struggle with guilt and perfectionism. They can help you stop feeling guilty when you do something imperfectly and stay motivated even in the darkest times.
I am the mom my sons were destined to have.
I am a capable parent.
My sons are healthy, happy, and bring me joy.
I love my sons dearly. They are the light of my world.
Saying, writing and thinking words like that have the power to shift our thoughts and actions. How we show up makes a difference in the lives of those around us – especially our children.
That's why affirmations for moms are important to me. It's a way for us to build ourselves up and send powerful reminders that we are making an impact in the lives of our tween and teenage sons – even when we're only getting half-syllable responses from them.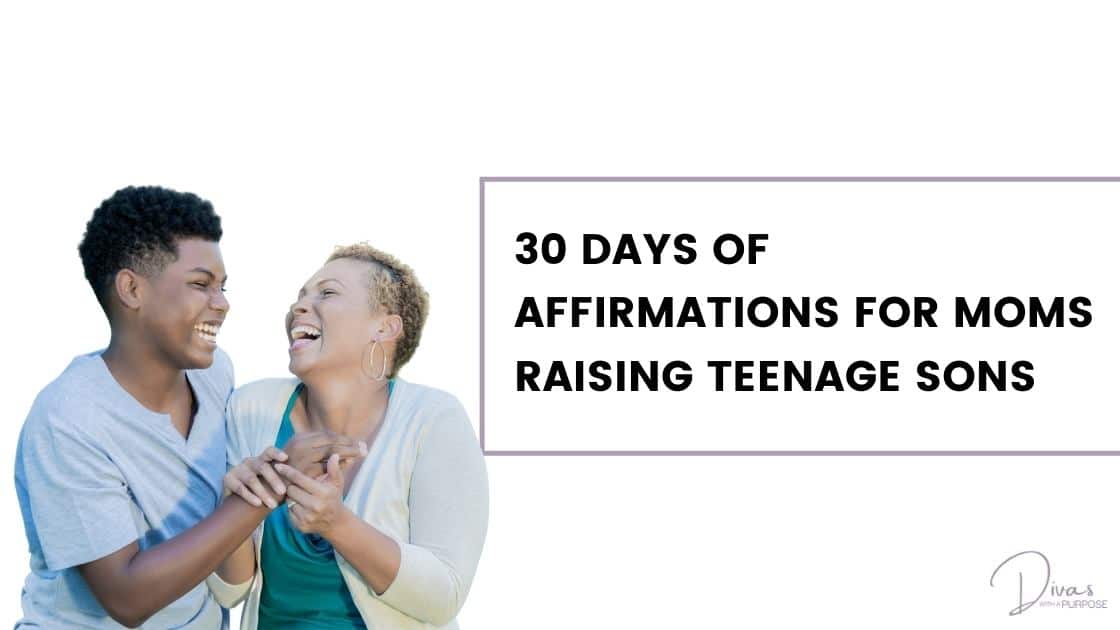 Note: This post will be updated with each of the affirmation articles I share them.
30 Days of Affirmations for Moms Raising Teen Sons