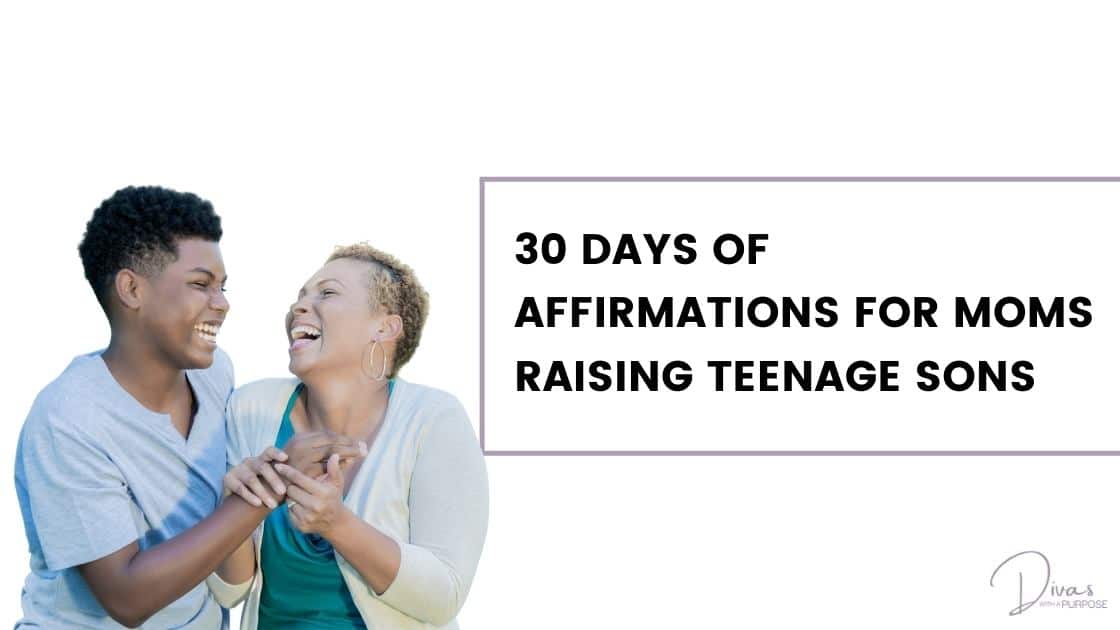 It is important to create support systems for our sons to learn from and lean on. This support system can be in a strong, close-knit family or group of friends willing to listen and offer advice.
Today's affirmation directly ties with this and reminds us of the importance of letting others in:
I have people in my life who are ready and able to help with my son when needed.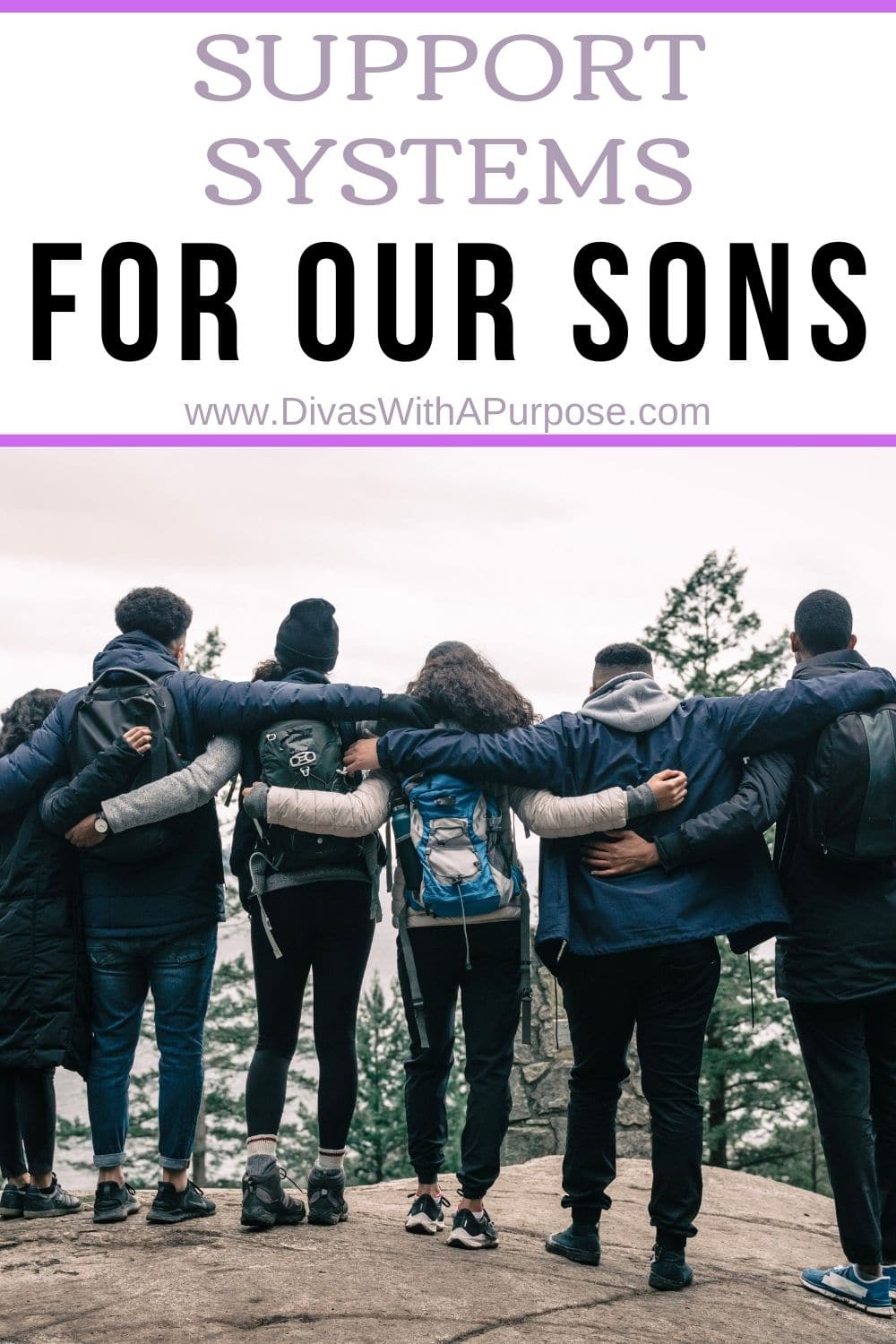 Mothers with sons should not feel they have to act like fathers, because they are different. It's important for us to find our own way and use the strengths of being a woman with their son.
I have experience raising a son as a single mother and while married. With each of my sons, it was important to have support outside of our home to help them along the way.
The Importance of a Support System
A strong community of friends and family can help teens cope with the challenges of adolescence.
Making and keeping good friends is an important part of growing up. Friends create a support system that can make the challenges of adolescence easier to manage. Family members can also provide the same support system for teens. In fact, a family's unconditional love and acceptance is what many teens need most during their teenage years.
It is important for parents to be involved in their teenager's life, so that they can provide support and guidance. As moms, we know that it's important to be a positive role model for our teenage sons and show them how to handle stressful situations. It is also important to keep open communication lines with them, so they feel comfortable talking about their experiences and feelings.
How to Create a Support System
There are so many challenges that come with parenting a teenage son and the best way to combat them is by creating an extended support system.
The following are some tips that have helped me throughout the years when it comes to creating a support system to help with raising my teenage sons:
Find other parents in the same situation as you, and make friends with them.
Join parenting groups and attend parenting workshops designed for moms raising teenage sons.
Communicate regularly with your child about his life and friends, and try to be open minded about what he is doing and his decisions.
Make sure you have a good relationship with your child's school, teachers, coaches, mentors or any other adults in their lives who may help you understand your child better.
Don't overlook your pediatrician! They are a valuable part of your son's support system.
---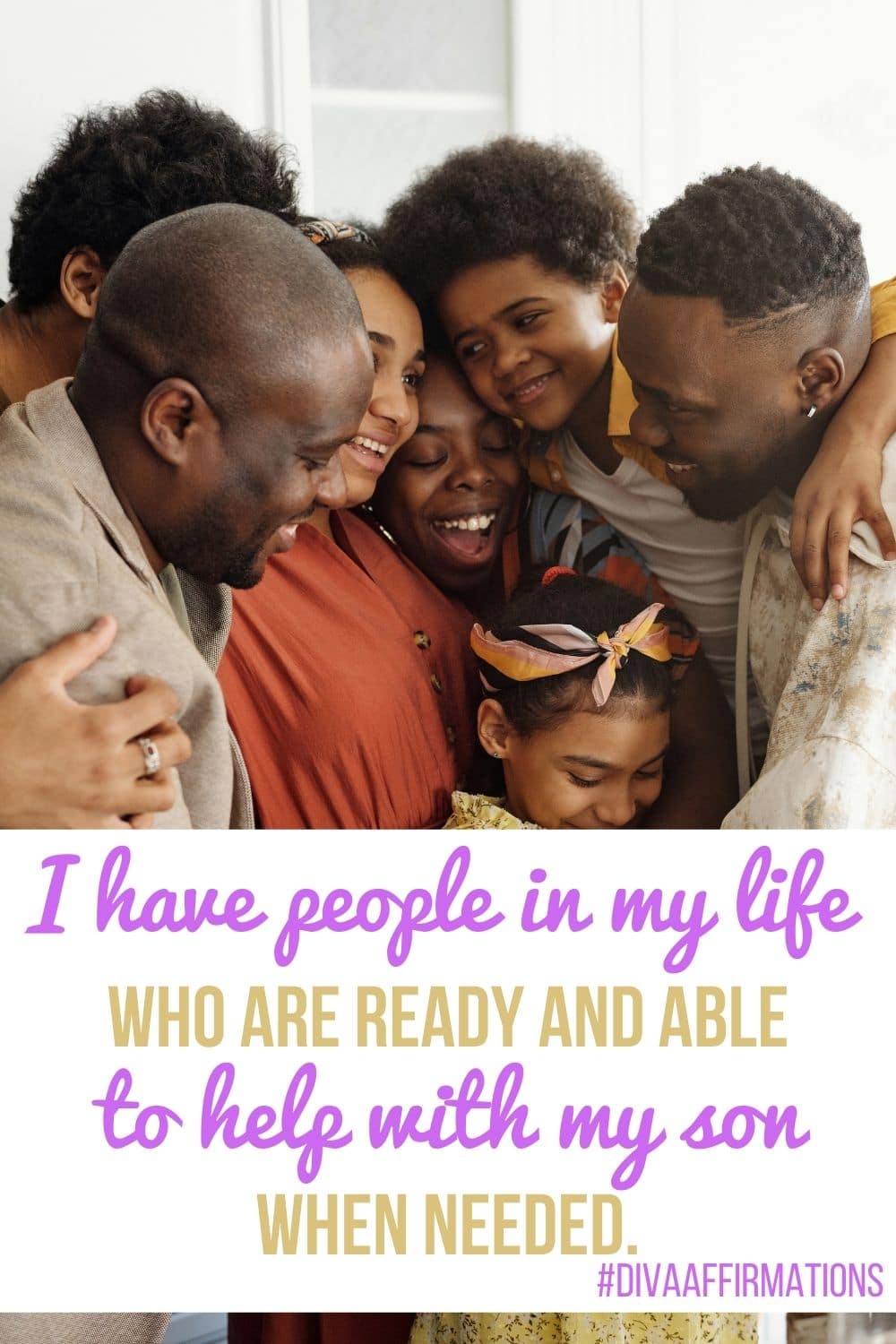 ---
30 Days of Affirmations for Moms Raising Teen Sons