What's on your multi-cultural tween and teen's summer reading list?
Summer is quickly approaching! My boys are super excited to be free from their weekday routine. I am excited to give us all a slight mental break – however, learning is a continuous process. They each have summer enrichment packets that include a summer reading list and activities that go along with the books in their list.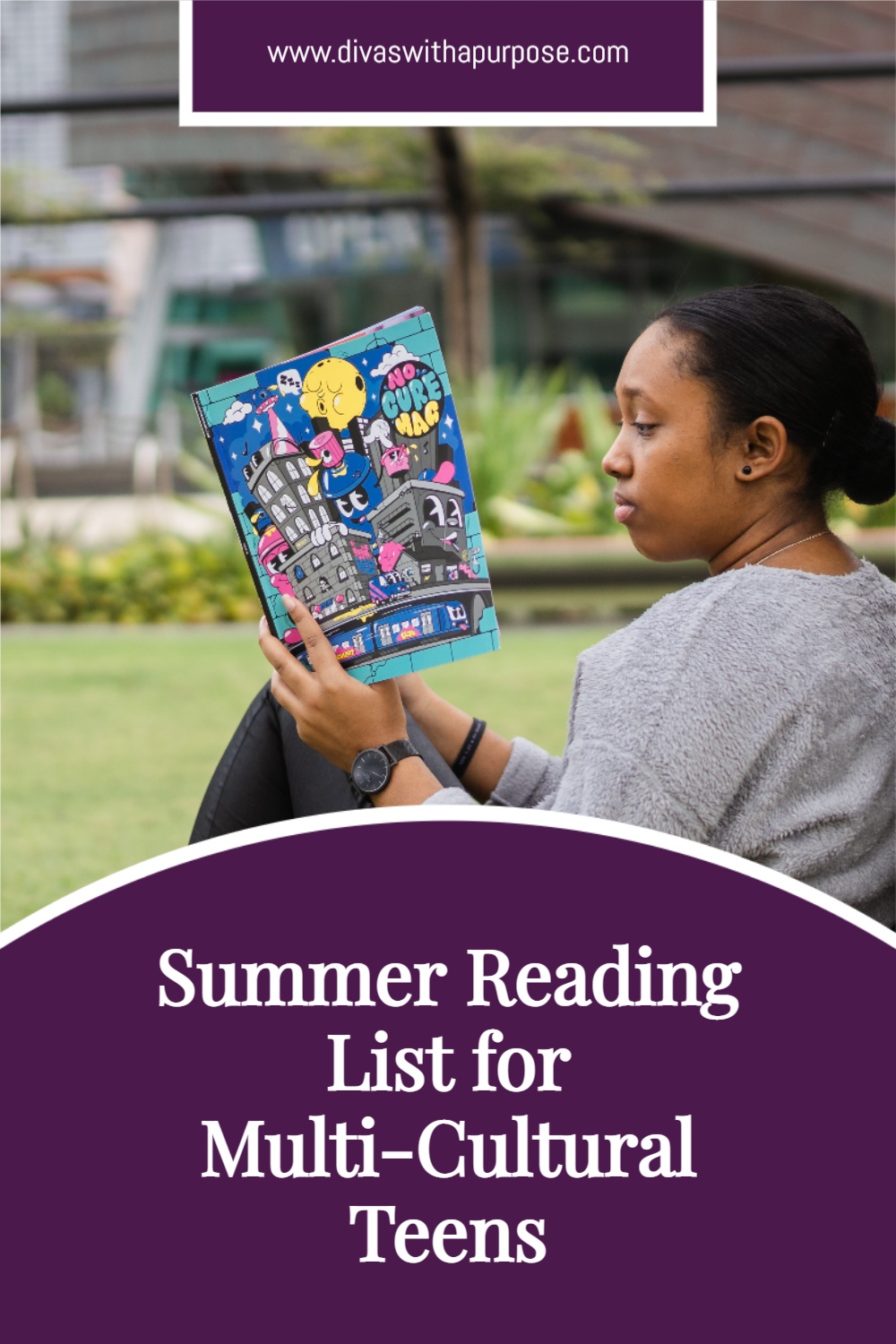 6 Books for Your Multi-Cultural Teens Summer Reading List
Simeon's Story: An Eyewitness Account of the Kidnapping of Emmett Till written by Simeon Wright and Herb Boyd. Simeon Wright saw and heard his cousin Emmett whistle at Caroline Bryant at a grocery store and slept in the same bed with him when her husband came in and took Emmett away; he was there during the aftermath of the murder, and at the trial, where his father testified. This gripping coming-of-age memoir may not bring closure to the Till case, whose perpetrators were left unpunished, but it will set the facts straight about that life-changing incident in 1955.
Letters to a Young Brother: MANifest Your Destiny written by Hill Harper.
Offering inspirational advice in a down-to-earth style, this unique compilation of letters provides wisdom, guidance, and heartfelt insight to help the reader chart their own path to success. Based on the author's motivational speaking at inner-city schools across the country, the letters deal with the tough issues that face young people today. Intended to provide this frequently regarded "lost generation" of young men with words of encouragement and guidance, Harper's deep-rooted passion regarding the plight of today's youth drove him to write this book, sure to change the lives of readers for years to come.
Fairway Phenom written by Matt Christopher. Malik Edwards has never had any intention of playing golf. In his mind, golf is a game played by old, flabby men wearing funny pants and hats. Then one day while channel surfing he sees a young black golfer being cheered on by a crowd of adoring fans. Suddenly golf's image changes for Malik. Yet, even if he wanted to play, where would he get the gear or the money? And where is a kid living in Brooklyn, New York, supposed to play golf? Malik's growing desire to learn the sport of golf help him overcome these obstacles, but the biggest obstacle-the ridicule of his friends-still sits in his path.
Stay Strong: Simple Life Lessons for Teens written by Terrie Williams. At the core of STAY STRONG is the idea that with the right attitude and strategies, kids can truly accomplish anything. And Terrie Williams is the ideal person to encourage and inspire. Her solid advice about ambition, goals and making real, personal connections speaks to readers without a hint of preaching. Urging them to stick to just a few simple but powerful rules — tools that have successfully served Terrie's famous clients – Janet Jackson, Wesley Snipes, and Boyz II Men, for example. Terrie also lends insight into real teens' lives, and captivates with true rags-to-riches success stories. People will respect you if you respect them, she urges – as long as you can have that courage not to conform. As Terrie says at the closing of every conversation, above all else, "Stay Strong."
Money and Teens written by Darby and Wes Karchut. Of course, this budgeting diva was going to have a financial literacy title on the list! I truly believe in setting the foundation early in life to help prepare our children for a lifelong pattern of making sound financial decisions.
Learn real-life, money skills. Practical, no-nonsense ways that help you waste less and have more money. Read this book before you hand over your credit card, take out a student loan, sign a cell phone contract, apply for a car loan, start a job or buy one more thing online.
The 7 Habits of Highly Effective Teens: The Ultimate Teenage Success Guide written by Sean Covey. Being a teenager is both wonderful and challenging. In The 7 Habits of Highly Effective Teens, author Sean Covey applies the timeless principles of the 7 Habits to teens and the tough issues and life-changing decisions they face. In an entertaining style, Covey provides a step-by-step guide to help teens improve self-image, build friendships, resist peer pressure, achieve their goals, get along with their parents, and much more. In addition, this book is stuffed with cartoons, clever ideas, great quotes, and incredible stories about real teens from all over the world. The 7 Habits of Highly Effective Teens will engage teenagers unlike any other book.
What books are on your tween / teen son's summer reading list?