A guest post by Lauren Carr, author of The Nutcracker Conspiracy.
As with most of my books, the inspiration for the Thorny Rose Mystery series was born out of a few of my own fantasies.
Set in a suburb of Washington, DC, The Thorny Rose Mysteries is my big city series that features murder mysteries with glitz, glamour, and a touch of high-tech flair.
The protagonists are beautiful, young, and hip. Heiress Jessica Faraday is a medical student at Georgetown University studying forensic psychiatry. She is married to Lieutenant Murphy Thornton, an elite navy officer belonging to an ultra-secret team that answers directly to the military chiefs of staff.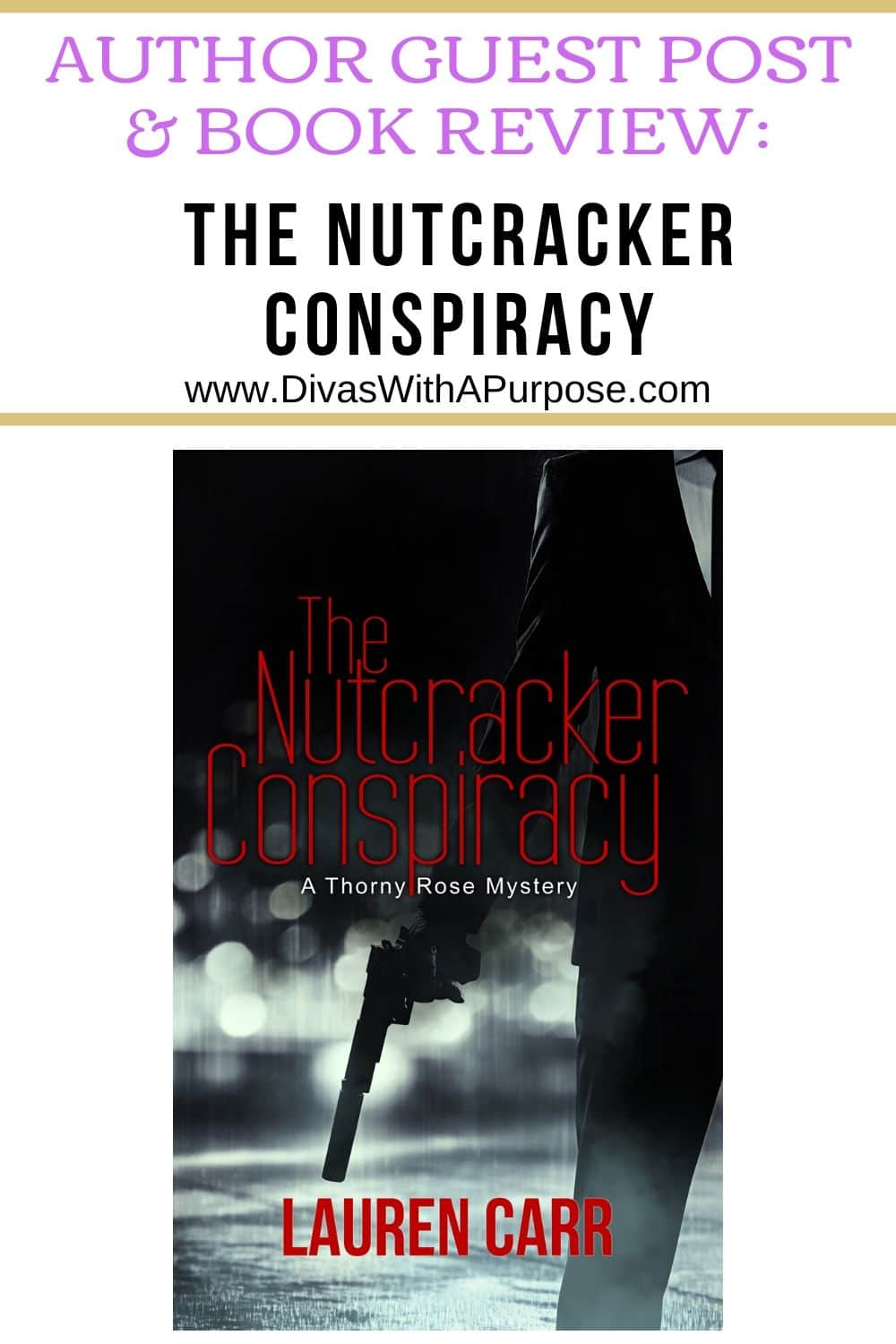 The Faraday-Thorntons live in Great Falls, Virginia, which is picture-perfect for this mystery series. Great Falls is a woodsy, upper class area in northern Virginia that runs along the Potomac River. While working for the federal government in Washington, I used to drive through it every day.
I would gaze longingly at the mansions and horse farms and wonder about the flawless lives of those fortunate enough to have achieved the status of perfection that had made them worthy of living in such magnificence.
The people who lived in these houses with snazzy sports cars in the driveway were perfect. They were always in fashion. Bad hair days never dared to darken their doors. They could eat cheesecake every day and never gained weight.
Oh, how I wanted to be them.
Then I grew up, got married, had a child, and got an attitude adjustment. Funny how that happens.
The greatest thing about being a fiction writer is stepping into your fantasy world and learning a few things about your characters and life. Then you get to illustrate that lesson for your readers and hopefully give them pause to think.
Such was the case in The Nutcracker Conspiracy.
Jessica Faraday-Thornton and her husband Murphy get pulled into The Nutcracker Conspiracy after Dean Conway, the husband of Jessica's childhood friend, is murdered. An aspiring author, Dean had been bragging about uncovering information about a coup behind an attempted presidential assassination.
In a town where government conspiracy theories fly like the cherry blossoms in springtime, the police detective investigating Dean's murder dismisses this line of investigation and focuses on Dean's wife as his suspect.
That means it's up to Jessica and Murphy to find the real killer. With Murphy pulled away to work on his own murder case, it is up to Jessica, with her brother Tristan, to prove Amy is innocent.
An intelligent, determined woman, Jessica Faraday is up to the task. After all, she is the daughter of a homicide detective. She's studying criminal behavior. She knows the steps needed to work an investigation. Plus, she has faith that her friend is innocent.
As one lead after another goes nowhere, the police close in on Amy as their prime suspect.
In her beautiful mansion, Jessica feels hopeless. The only thing left for her to do is make a double chocolate cheesecake.
On her way to the store in her purple Ferrari, Jessica is almost killed in a horrible automobile accident. Murphy arrives at the emergency room to find Jessica looking like a drowned rat after getting shot by fire hoses. Her makeup is smeared. She smells of soot.
Grateful to be alive, she hugs Murphy and says, "I love you. I need cheesecake."
Thus, they leave the emergency room to go directly to Cheesecake Factory.
How Jessica must have appeared to the fellow diners when she walked into that restaurant with her makeup smeared down her face. She looked like a drunken clown. Her hair which usually doesn't have a strand out of place, was matted and limp.
She didn't care.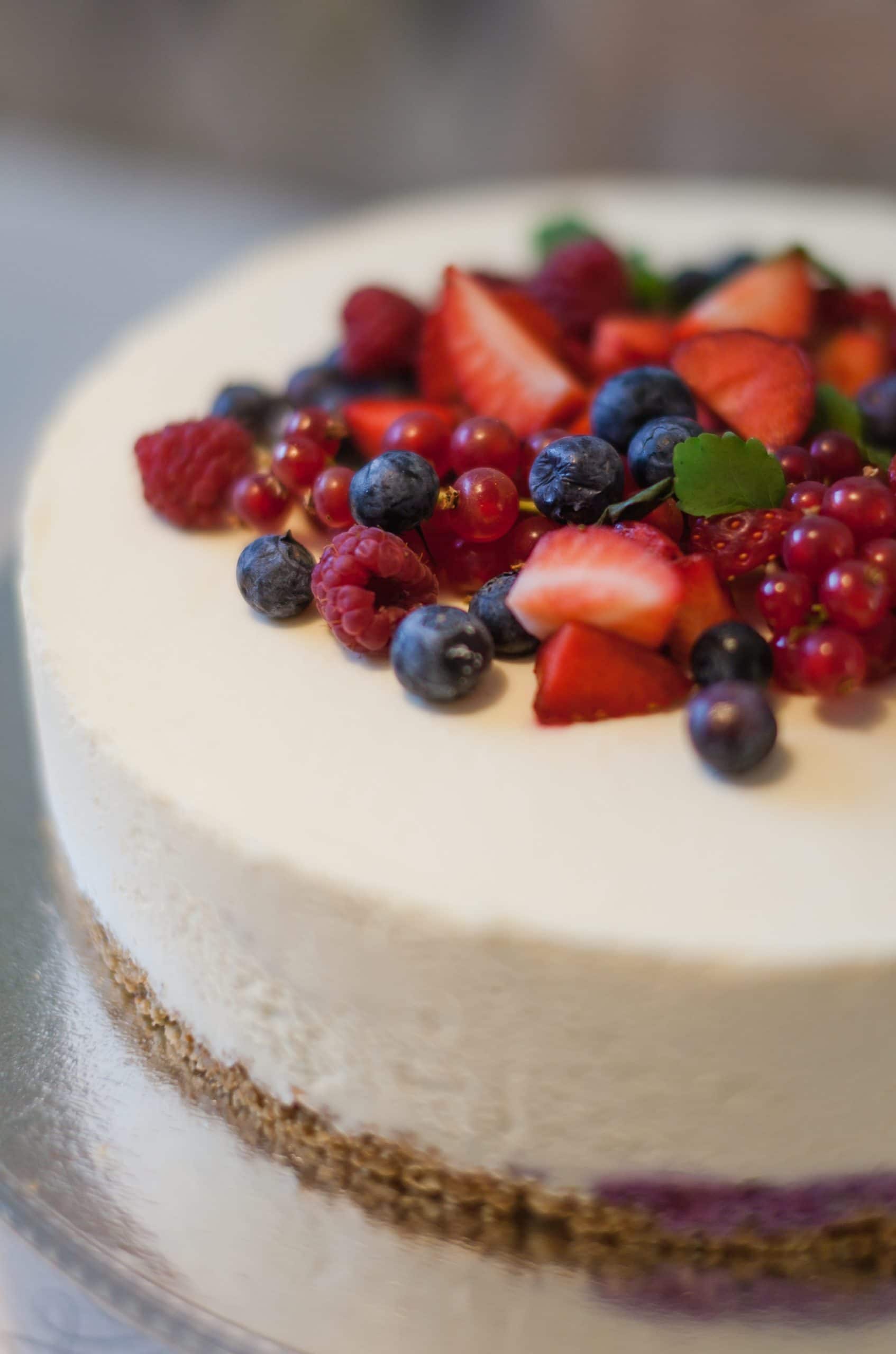 The experience of almost losing everything—including her life—in a matter of minutes had adjusted her priorities.
Perfection had nothing to do with her big home in Great Falls with a closet devoted to designer shoes, being a perfect size five, taking trips to New York during fashion week, or racing around in her purple Ferrari. It wasn't about turning heads when walking into a room.
It was about being a good friend, enjoying the love of family and friends, and the nice creamy cool taste of a delectable slice of cheesecake.
---
My Review of The Nutcracker Conspiracy
[Tweet "A #ThornyRoseMystery is a #thriller, #coldcasemystery, #MYSTERY #suspense, & police procedural, all rolled into one exciting #novel. Get #THENUTCRACKERCONSPIRACY today. #NewRelease #crimefiction @TheMysteryLadie @iReadBookTours #giveaway"]
I rarely enjoy reading books of a series out of order. I always feel like I am missing out on something. The first chapter was a little difficult for me to keep up with the background info, but I quickly caught up. The Nutcracker Conspiracy makes me want to go read the other books by Lauren Carr.
I loved the suspense and attempted to connect circles, dots and lines to solve the case. The tie-in caught me off guard and was not totally out of left field. I may have said "Oh my WOW!" out loud while reading. I had an inkling about who was involved early on, but the how and why escaped me.
The writing kept me engaged, and I wanted to know more about the characters (guess I'll be adding some more Lauren Carr titles to my reading list!).
I would recommend The Nutcracker Conspiracy if you like fun mysteries.
[Tweet "#THENUTCRACKERCONSPIRACY left 12 dead in its wake. 2 days after learning this, Murphy gets a text: 13. Are the #ThornyRose next? Get latest #ThornyRoseMystery today. #MYSTERY #suspense #NewRelease #suspense @TheMysteryLadie @iReadBookTours #giveaway"]
"Steps up several levels into an exciting category all its own. It's thriller, cold case, mystery suspense, and police procedural, all rolled into one exciting novel. Set amidst the political drama that comes with Washington DC and the Pentagon, a current multiple murder becomes a search years in the past. With a young, hot lieutenant assigned to NCIS, and his beautiful new wife, you have all the makings of a bestseller. Nicely done, Ms. Carr!" – Review by Merry Citarella, Mystery Suspense Reviews
The Latest Best-Selling Thorny Rose Mystery Available Now!
Get Your Copy Today!
Join us for this tour from

Jan 20
to Feb 28
, 2020
!
Book Title: The Nutcracker Conspiracy (A Thorny Rose Mystery #4) by Lauren Carr
Category: Adult Fiction (18 +), 388 pages
Genre: Mystery
Publisher: Acorn Book Services
Release date: January 30, 2020
Content Rating: PG-13 (Lauren Carr's books are murder mysteries, so there are murders involved. Occasionally, a murder will happen on stage. There is sexual content, but always behind closed doors. Some mild swearing (a hell or a damn few and far between). No F-bombs!
Book Description:
Three years ago, the nation gasped in horror when the President of the United States barely escaped an assassination attempt that left two dead—the vice president's wife and the attempted assassin. Even after numerous investigations proved otherwise, conspiracy theorists argue that the assassin was acting on orders from the CIA, FBI, and every federal agency within a hundred miles of the capital.
Aspiring Author Dean Conway is the last person Lieutenant Commander Murphy Thornton wants to spend his Saturday afternoon when they end up at the same wedding reception table. While their wives tend to bridesmaid duties, Murphy is trapped listening to Dean's latest work-in-project—completing the manuscript of an investigative journalist who'd disappeared months earlier.
"She was number twelve," Dean says.
"Twelve?" Murphy asks.
"Twelve witnesses connected to or investigating The Nutcracker shooting have died either in an accident or suicide."
Two days later, Dean dies suddenly―but not before sending a text message to Murphy:
"13"
Check Out These Other Thorny Rose Mysteries:
"The plot was original, fresh and fast paced in spite of the "traditional elements" employed which can normally be found in any other thriller of this genre. The USP of this story would be its unpredictability. When you think you have it all guessed up, the plot would change its course keeping you hooked. There were a lot of suspense twists and turns that kept the momentum up. Needless to say, the writing was simply perfect. One thing that writer needs to be lauded for is the humor she inculcated in the book. Minus those humorous parts, the book would have been one serious read." – Reviewer: Book and Ink
Five women with seemingly nothing in common are found brutally murdered in a townhome outside Washington, DC. Among the many questions surrounding the massacre is what had brought these apparent strangers together only to be killed.
Taking on his first official murder case, Lieutenant Murphy Thornton, USN, believes that if he can uncover the thread connecting the victims, then he can find their murderer.
The case takes an unexpected turn when Murphy discovers that one of the victims has a connection to his stepmother, Homicide Detective Cameron Gates. One wintry night, over a dozen years before, her first husband, a Pennsylvania State trooper, had been run down while working a night shift on the turnpike.
In this first installment of the Thorny Rose Mysteries, the Lovers in Crime join newlyweds Murphy Thornton and Jessica Faraday to shift through a web of lies and cover-ups. Together, can the detectives of the Thorny Rose uncover the truth without falling victim to a cunning killer?
"Mysteries, murder, danger, and memories that threatens their
lives keeps the action and suspense at a high level and even when the answers are found, it left me wanting more." – Review by Sherry Fundin of Fundinmental
Book Description:After ten months of marital bliss, Jessica Faraday and Murphy Thornton are still discovering and adjusting to their life together. Settled in their new home, everything appears to be perfect … except in the middle of the night when, in the darkest shadows of her subconscious, a deep secret from Jessica's past creeps to the surface to make her strike out at Murphy.When investigative journalist Dallas Walker tells the couple about her latest case, known as the Pine Bridge Massacre, they realize Jessica may have witnessed the murder of a family while visiting family at the winery near-by, and suppressed the memory.
Determined to uncover the truth and find justice for the murder victims, Jessica and Murphy return to the scene of the crime with Dallas Walker, a spunky bull-headed Texan. Can this family reunion bring closure for a community touched by tragedy or will this prickly get-together bring an end to the Thorny Rose couple?
Murder by Perfection is a wonderful read and a perfect to escape from the challenges of a busy day. Danger, intrigue, humor, and love all take their turn in this tale which will keep you reading into
the wee hours." Review by Marilyn R. Wilson, Olio by Marilyn
Book Description:Beware: Perfection has a dark side!
Frustrated with their busy schedules, Murphy Thornton and Jessica Faraday attempt to find togetherness by scheduling a weekly date night. The last thing Jessica Faraday expected for her date night was to take a couple's gourmet cooking course at the Stepford Kitchen Studio, owned by Chef Natalie Stepford ― the model of perfection in looks, home, and business.
When Natalie ends up dead and Murphy goes missing, the Thorny Rose detectives must peel back the layers of Natalie Stepford's life to discover that the pursuit of perfection can be deadly.
Lauren Carr is the international best-selling author of the Mac Faraday, Lovers in Crime, Chris Matheson Cold Case, and Thorny Rose Mysteries—over twenty-five titles across three fast-paced mystery series filled with twists and turns!
Book reviewers and readers alike rave about how Lauren Carr's seamlessly crosses genres to include mystery, suspense, crime fiction, police procedurals, romance, and humor.
A popular speaker, Lauren is also the owner of Acorn Book Service, the umbrella under which falls iRead Book Tours. She lives with her husband and two spoiled rotten German Shepherds on a mountain in Harpers Ferry, WV.
Connect with the author: Website ~ Twitter ~ Facebook ~ Instagram