I am blessed with an incredible family and wonderful friends. July is a month that is jam-packed with family and friends. Both sides of my family have annual reunions and my Divas make it a point to have a family cookout at my house each year. I'm unwinding from spending the weekend at the home of my mother's parents – a home that holds countless memories and stories for me.
My family provides the support I need to reach my goals and excel. I feel loved whenever I look to them for guidance. I am blessed to have an incredible family. My family is my rock. My parents were strict growing up – or at least I felt they were. I am thankful that they raised me the way that they did. Yes, I am the auntie and older cousin that will have a stern word or look when needed, but I am free with my love and praise for the awesome things my nieces, nephews and cousins are accomplishing.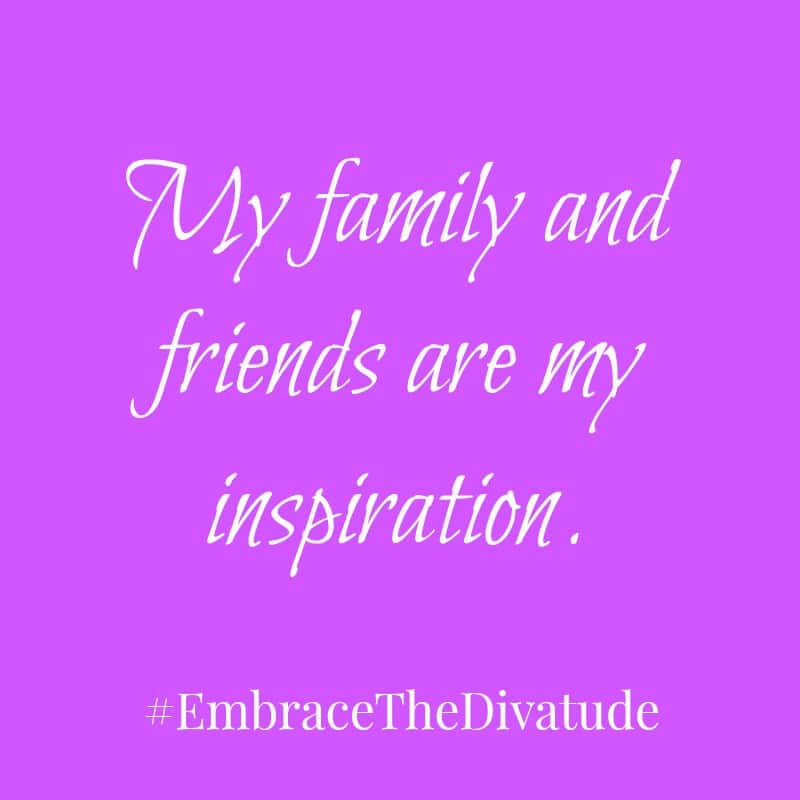 My Divas are just as wonderful. I value my relationships with my friends. Some of my fondest memories involve my friends. The bond we share is special. We encourage one another, support one another, love one another. We have had our fair share of laughter and tears – sometimes at the same time. We are able to freely share those hard truths that every Diva needs to hear sometimes. We've celebrated and mourned together. The word "friend" does not come close to describing the bond we have with one another.
Sometimes, I feel alone and isolated.But I quickly realize that I am far from alone. I know my incredible family and wonderful friends are there. I am learning to reach out to them. To ask for help, a shoulder to lean on, an ear to vent or just their presence for comfort and strength.
I enjoy doing things for my family and friends. It brings us closer and it feels good to show them how much I care. I appreciate everything they do for me and I want to repay the favor.
I know my future is bright because I have everyone I need in my life. I am given the support and encouragement to be the best I can be.
My family and friends are my inspiration.
I am counting my blessings. I am one blessed Diva because I have so many great people surrounding me.
Thoughts To Ponder:
Who are the people you can count on most?
What can you do to help those you love? It doesn't have to be monetary. Many of the greatest acts are gestures that could never have a price tag placed on them. 
When have you called on family and friends to help you through a challenge? When have you been called on to help a loved one through their own personal challenge? The act of being there is often the greatest gift you can give those you love.