Welcome to Thankful Thursday hosted by Divas With A Purpose! I hope you're all having a fantastic week. Thankful Thursday is a time set aside each week to pause and reflect on what you have to be thankful for. So…I want you to stop, pause and give thanks at some point today.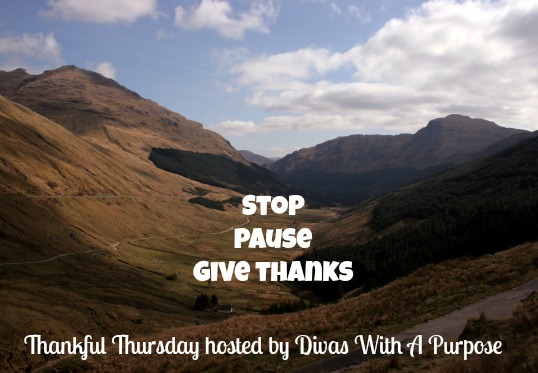 This week I'm thankful for:
the warmer weather we're getting and being able to enjoy some outdoors time with my kids.

the financial literacy series here on Divas With A Purpose this month. It's caused me to be more accountable with my actions and take a fresh look at how I'm handling our family's finances.
an upcoming weekend with some of my best girlfriends and their kiddos in my home (diva time and not having to travel – WIN WIN in my book!)
Your turn, Divas! Comment below and don't forget to link up your posts! Can't wait to see what you're all thankful for this week!

'); // ]]>