Let's be honest, there are some days that are just horrible.
No matter how upbeat and optimistic you strive to be, there will be days that appear to be everything but.
Lately, it seems that I have had more blah days than I care to admit and realized that I needed to step back and regroup.
Recently, I took to Instagram to express my frustration and received an outpouring of support publicly and privately with ways to turn your day around in a flash.
Simple Ways to Turn Your Day Around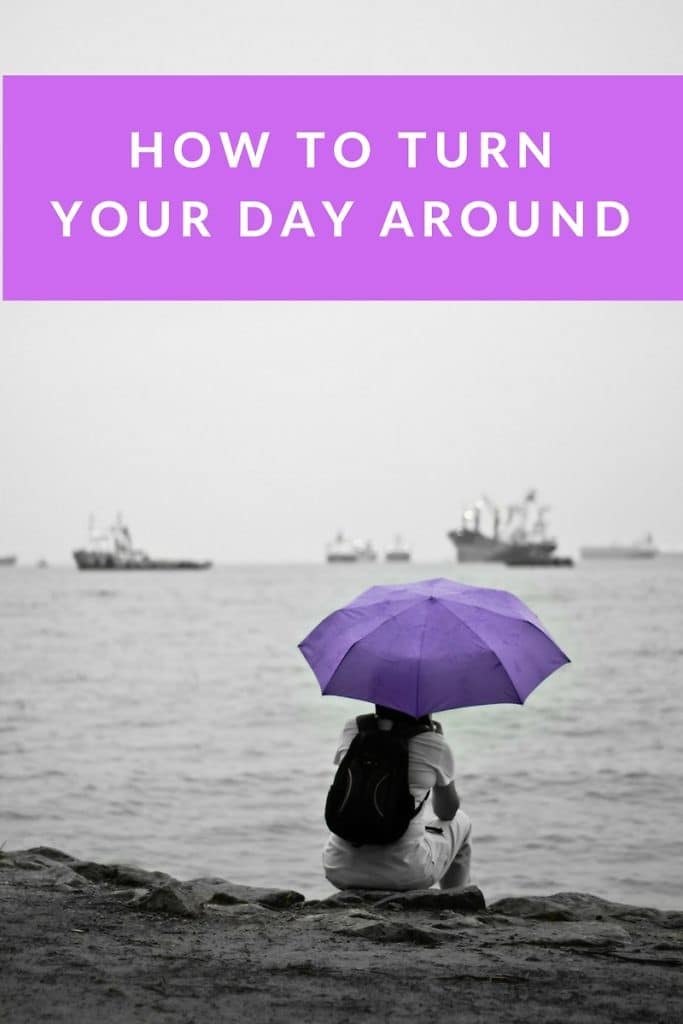 Exercise
Get some sunshine and fresh air
Express how you're feeling to a friend who'll listen – no judgement or advice necessary
Write (or type) your feelings out
Chocolate (or your favorite indulgence)
Listen to some upbeat music
Hug it out
Look at funny videos
Create a joy board full of things that inspire and bring you joy
Dance it out
Have a virtual coffee date with a friend
Read and add to your gratitude list
Take a nap
Plan a road trip
If you find yourself consistently struggling to find joy in your day-to-day actions, you may need to speak to a professional. If health insurance or finances are a problem, see this article on how to speak with a medical professional from the comfort of your home at any time. There is a discount code for a free visit.
---
 Related Articles
Simple Ways to Improve Your Mood