Thankful Thursday has become a popular, but necessary, way to pause each week and give thanks. It gives us an opportunity to focus specifically on the things that are we are grateful for in our lives. It is easy to get wrapped up in everything going wrong around us. A day focused on intentional gratitude is a wonderful start to a daily practice.
Let's face it, sometimes we need some inspiration on where to start our gratitude focus. Below are some ideas and conversation starters to use in your personal journaling, family conversations, and online chats.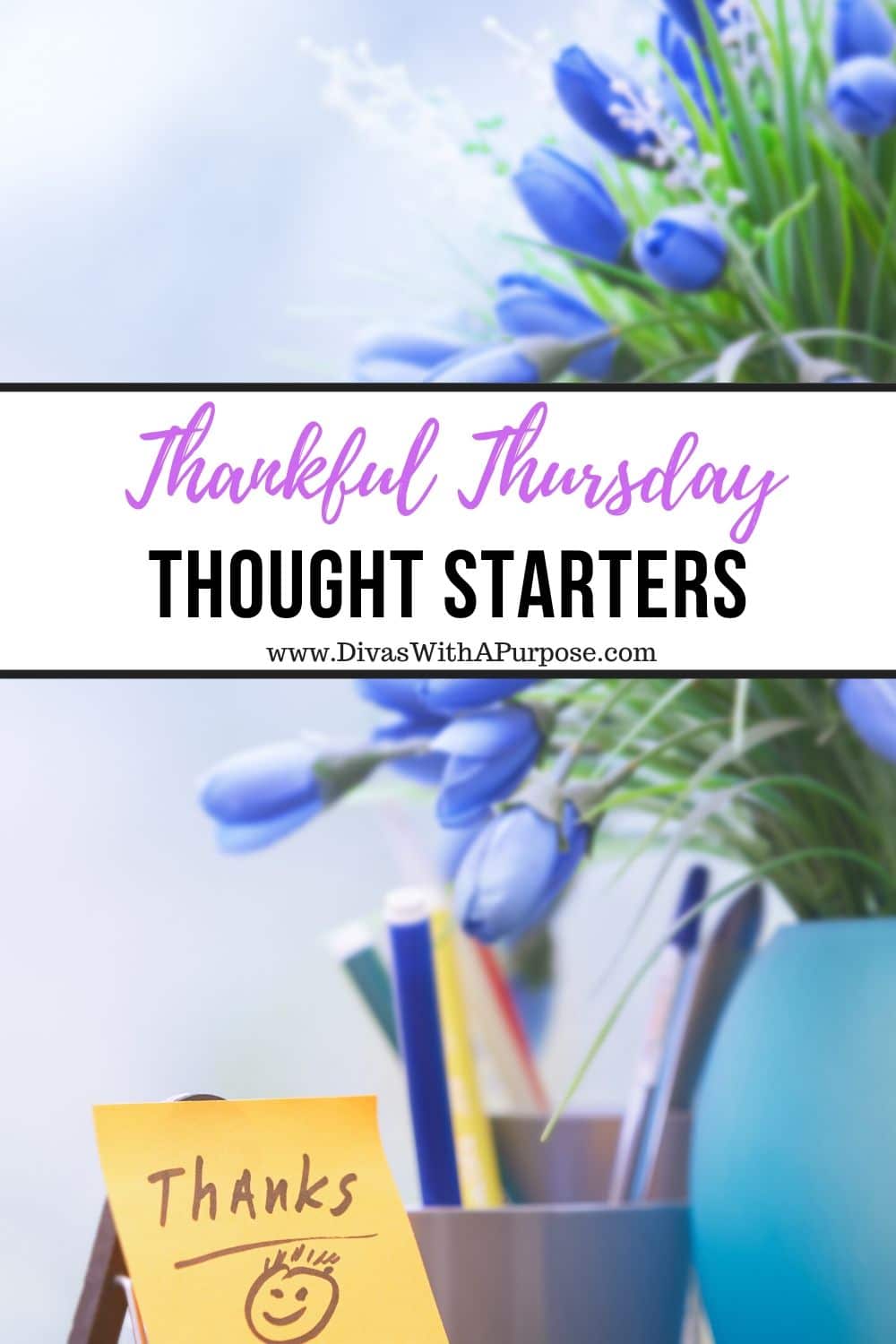 20 Thankful Thursday Ideas and Conversation Starters
1 – What is the ONE thing you are MOST grateful for in your life right now?
2 – Name 5 things you are grateful for this week.
3 – Who is someone you cannot imagine your life without?
4 – What is a way you can show more gratitude every day?
5 – Do you feel that you appreciate the good in your life often enough?
6 – What is something that made you smile today?
7 – Name something surprising that happened to you recently.
8 – What is something fun you experienced in the last year?
9 – Talk about a challenge you are happy to have overcome.
10 – Who is someone who has taught you an important life lesson? What was the lesson?
11 – List 3 things that were difficult to live through, but you are now grateful for the experience.
12 – Show how grateful you are for your family.
13 – Describe why you are grateful for your pets.
14 – Talk about how the work you do has changed your life.
15 – List 5 memories from your childhood you are grateful to have.
16 – Reflect on a quote or song that focuses on gratitude.
17 – Share why you are thankful for your closest friend. Bonus: Send them a card or letter to let them know.
18 – Who is someone that's made a difference in your life? How? Why?
19 – How has someone else's gratitude made a difference in your life?
20 – Create a list of people you want to write thank you cards to and why. (Bonus points if you send them out.)