Making time to reflect and be grateful for all the wonderful things you have can be challenging. Especially when you're busy is when you need this time! Whether you are preparing for a more grateful Thanksgiving, or you just want to take a moment to think about all the things you have to be grateful for, a challenge can help you do just that. So I put together a 30-day gratitude challenge to help us learn to be more grateful and show it every day for 30 days.
Let's commit to 30 days of intentional gratitude. Feel free to bookmark this article, as I'll be updating it throughout the challenge with links to livestreams, videos and blog posts to support you along the way.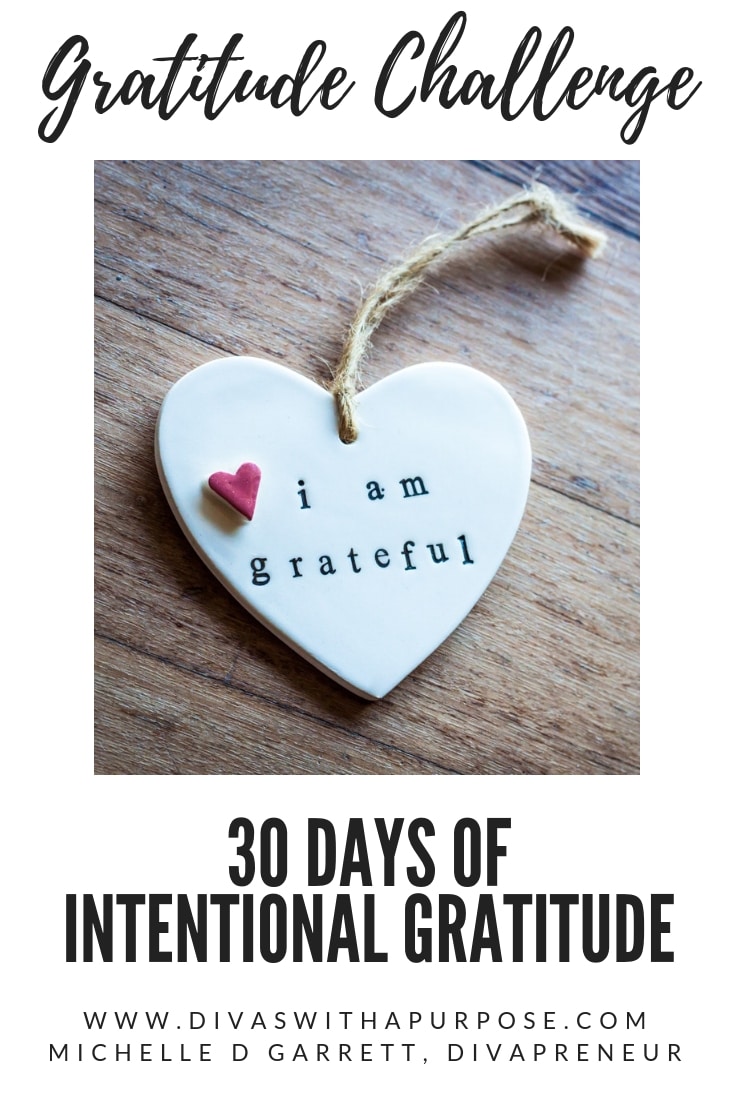 ---
---
30 Day Gratitude Challenge
Day 1
Start a gratitude journal and write something you're grateful for each day.
Day 2
Make a list of 5 things you love about yourself.
Day 3
Spend some extra time with your significant other or a loved one today.
Day 4
Leave a gift in the mailbox for your mail carrier.
Day 5
Compliment someone today, whether it's a stranger or someone you know.
Day 6
Treat a friend to a coffee today. (Face-to-face or virtually)
Day 7
Make it your goal to not complain for an entire day.
Day 8
Acknowledge something your family members have done today and how that makes you feel.
Day 9
Spend quality time together as a family.
Day 10
Make a list of 5 things you love about your life.
Day 11
Send flowers to a random person.
Day 12
Bake a special treat for your neighbor just because.
Day 13
Volunteer in your community today.
Day 14
Offer to do something for your kids or spouse today. This can be a chore or something you know they don't like.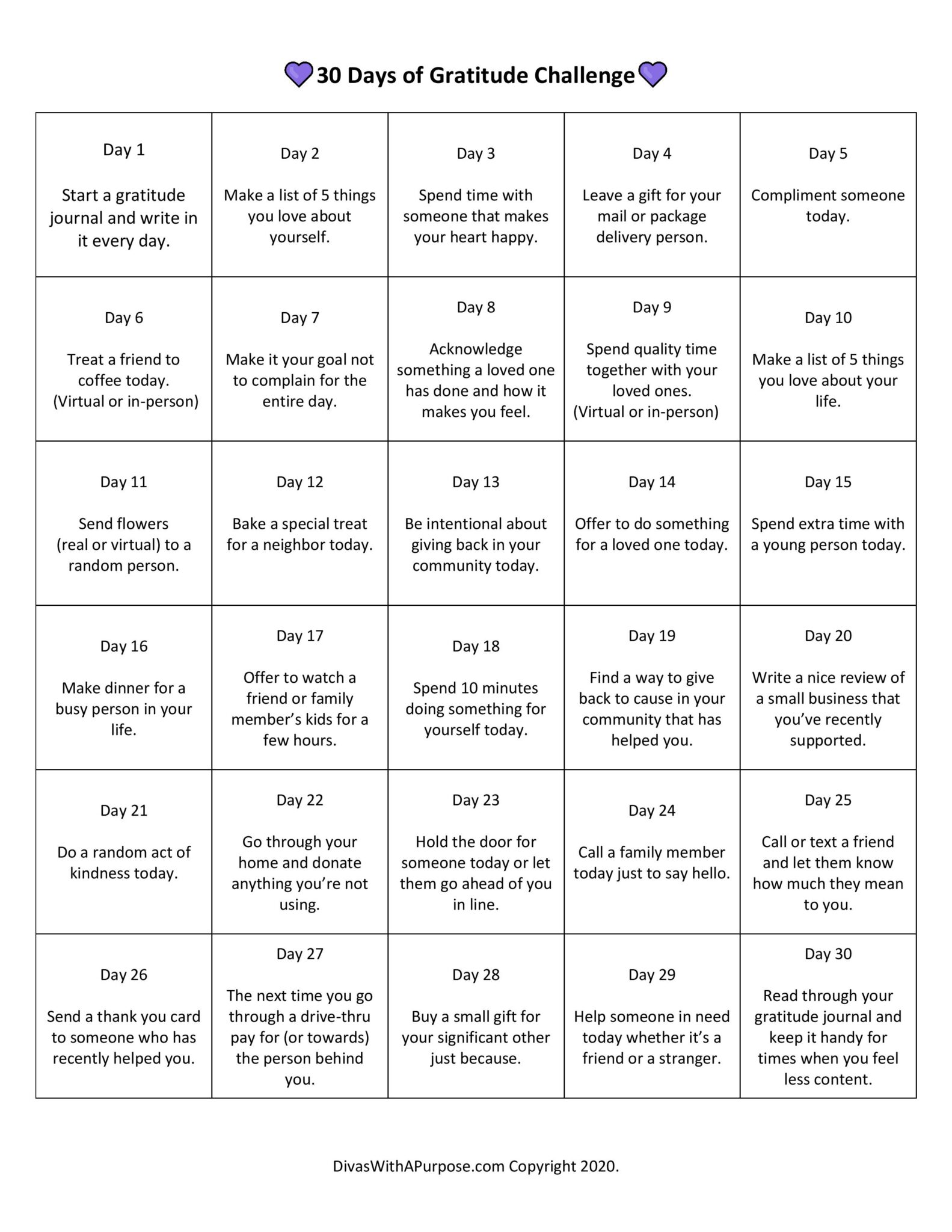 Day 15
Spend extra time with your kids today.
Day 16
If you have a busy mom or person in your life, bake them dinner and send it over. (Or use a meal delivering service or just Pay Pal / CashApp / Venmo her funds and say "Dinner's On Me")
Day 17
Offer to watch one of your friend's or family members kids for the day.
Day 18
Spend 10 minutes doing something for yourself today.
Day 19
Find a way to give back to a cause or your community that has helped you.
Day 20
Write a nice review of a store, restaurant, or service you've enjoyed recently.
Day 21
Do a random act of kindness today.
Day 22
Go through your home and donate anything you're not using.
Day 23
Hold the door for someone today.
Day 24
Call a family member today just to say hello.
Day 25
Call or text a friend and let them know how much they mean to you.
Day 26
Send a thank-you card to someone who has helped you recently. Or surprise them with some happy mail.
Day 27
The next time you go out to dinner or through a drive-thru, pay for the person behind you.
Day 28
Buy a small gift for your spouse to let them know how much they mean to you.
Day 29
Help someone in need today, whether it's a friend or a stranger.
Day 30
Read through your gratitude journal, and keep it handy for times when you feel less content.
I hope this challenge leaves you feeling more grateful and content.