Disclosure: This post was written in partnership with Amwell – a telehealth company that offers doctor's visit from the comfort of your own home. I will receive compensation for sharing my experience with the Divas With A Purpose community.
In our household, like many of yours, when Mom's down it seems like everything comes to a screeching halt.
I try to be proactive when it comes to taking care of myself, but there's one thing I am striving to do better with and that's taking myself to the doctor when I am not feeling well.
I'll be honest – I have to feel as though I am 20 seconds from knocking on death's door before I scrounge up the energy to make a doctor's appointment. I don't like urgent care or emergency rooms, so I usually have to wait … and wait … and wait to get seen by a doctor if / when it gets to that point.
I could come up with tons of excuses why I'm this way, but at the end of the day it's because I often have so many other responsibilities that finding the time to make and keep a doctor's appointment seems impossible.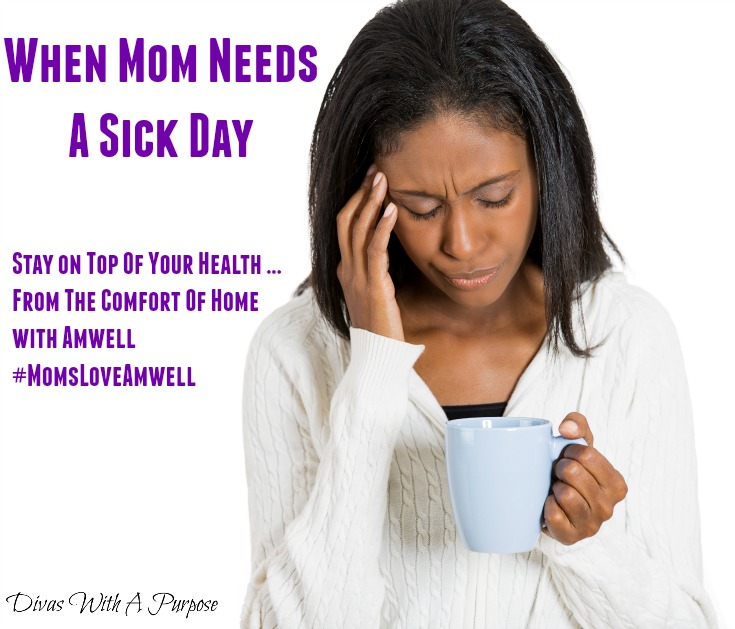 Let's take this past weekend for example. My youngest daughter came home with a cold earlier in the week that developed into fever, hacking cough, sneezes and pure miserableness. Of course, she only wanted me. And by that I mean she wanted to be cradled like a newborn infant most of the time. You guessed it – I got sick. But I am an overachiever – I had to take it a step further and get headaches that had me complaining because my husband was blinking too loud.
I slept most of Saturday and woke up in the wee hours of Sunday morning. My mind reminded me that I had made a promise to do better with getting routine check-ups and seeing a doctor when I wasn't well – sooner rather than later. So, I stopped procrastinating and decided to see a physician ASAP. As in right that moment. WHAT?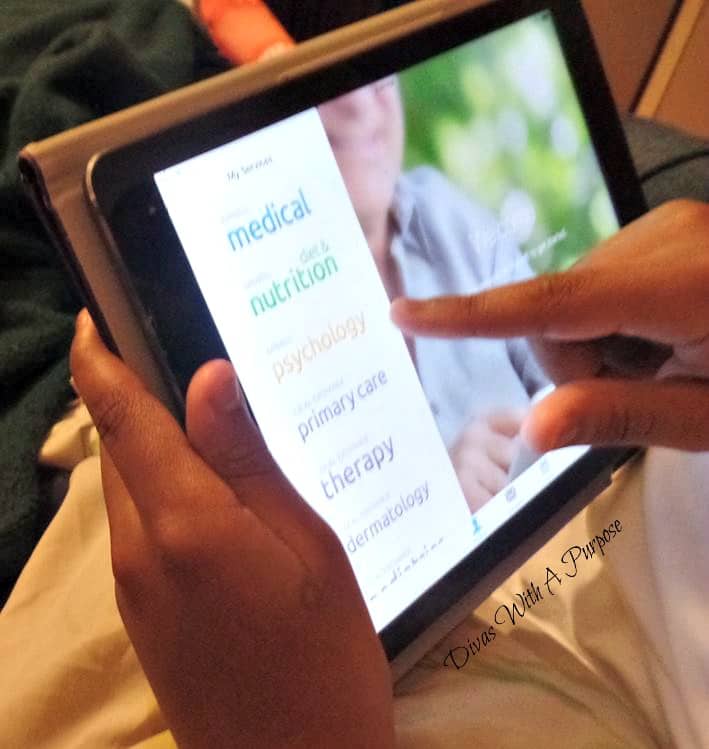 Thanks to Amwell! Amwell is the nation's largest telehealth company, connecting us with board-certified, licensed doctors, dieticians and psychologists for immediate and live, online visits—day or night, on either mobile or desktop.
[Tweet "Doctor Care from the comfort of your home thanks to @Amwell! #MomsLoveAmwell #AD"]
Some general conditions their doctors encounter regularly are: minor illnesses and injuries, general health and wellness concerns, prescription refills, and chronic condition management. Amwell employs primary care, specialist physicians, licensed behavioral therapists and registered dietitians to meet our patients' health and wellness needs.
The best part – Amwell doctors are available 24 hours a day, seven days a week, and are dedicated to keeping you healthy – all from the comfort of your home.
So, I'll be honest the idea of a virtual doctor's visit had me a little wary. Just how would all this work? You can access Amwell from your computer or an app on your smart phone or tablet.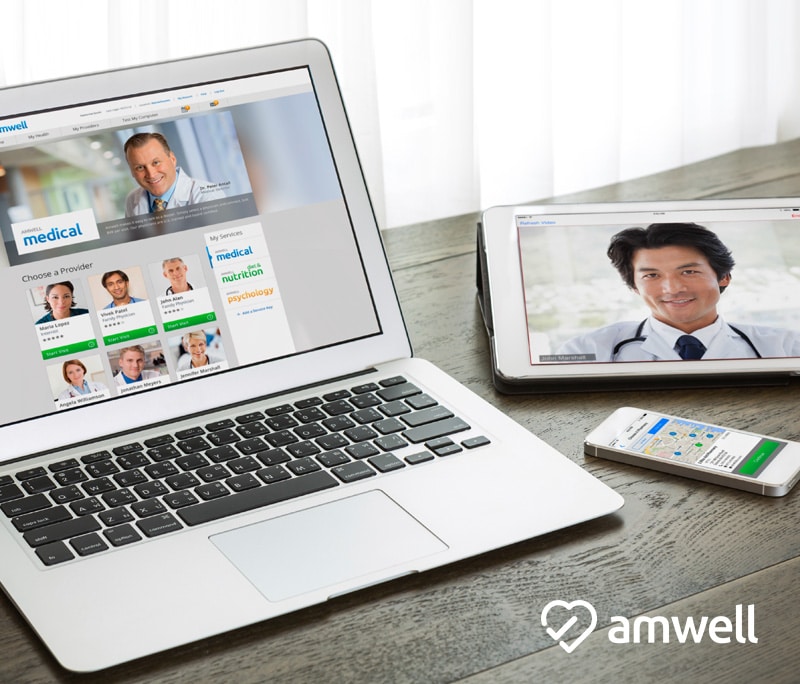 You can view the available providers, their background, and credentials and choose the doctor you're most comfortable seeing. Each doctor, also, provides an introduction that you can read, too.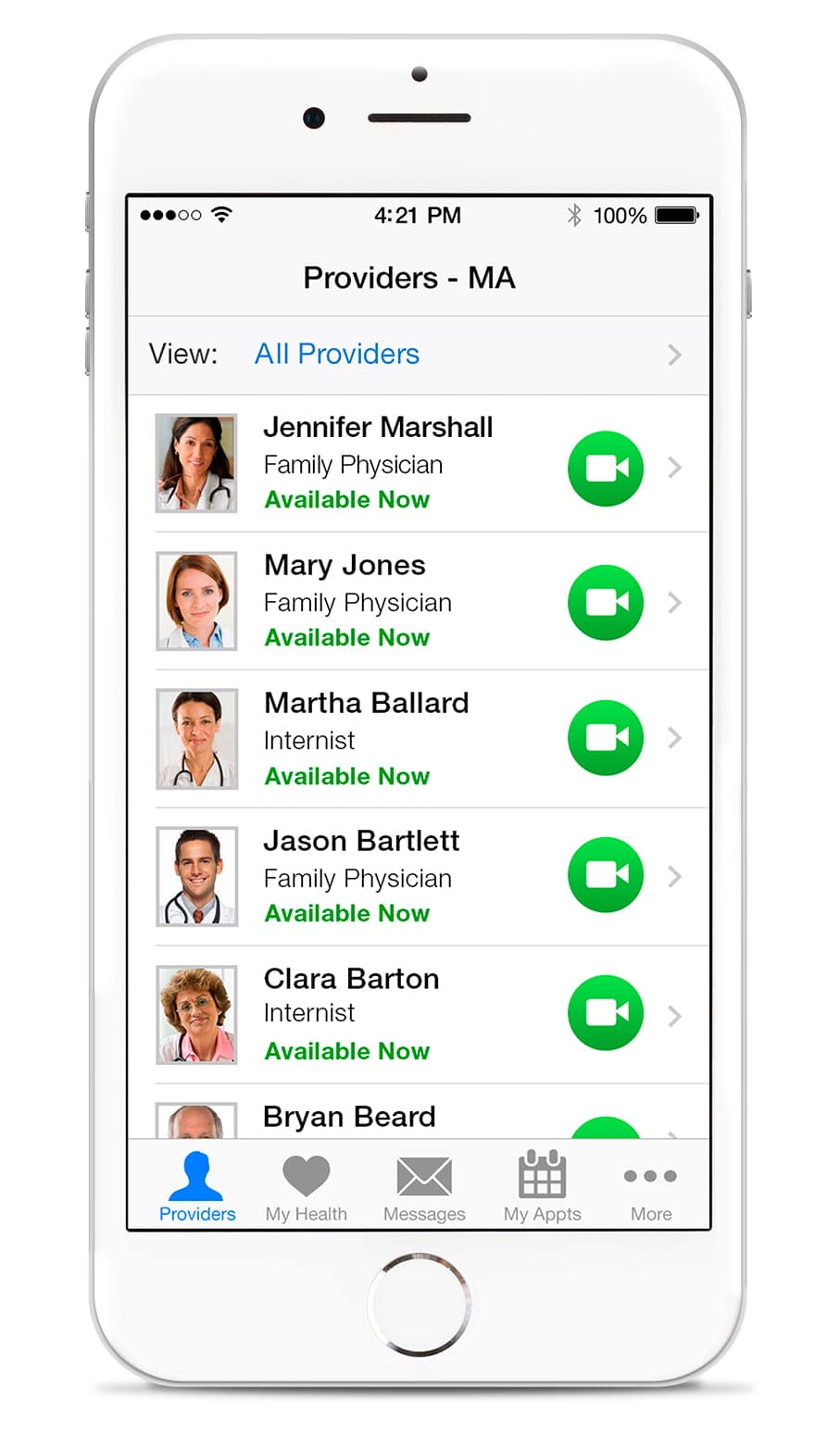 Amwell was a step ahead of me. Once I entered some information about my symptoms and my vitals that I knew, I was able to watch a welcome video that addressed many of the questions I already had.
While the experience was new to me, their doctors are "old pros" and very patient with their patients (see what I did there!).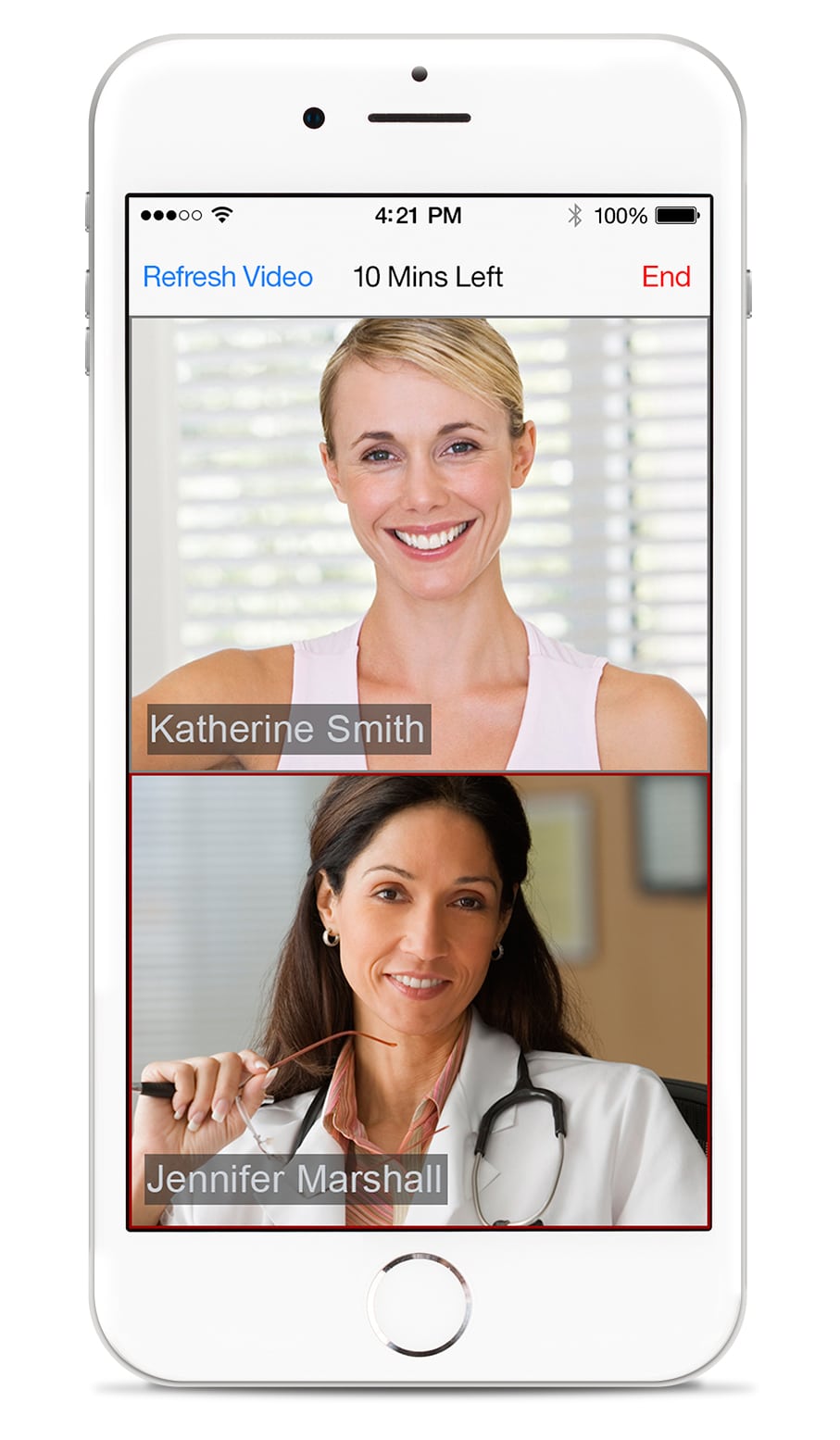 The doctor I had was great! It was really like a regular doctor's visit – only it was the middle of the night, I was in my PJ's and using my iPad. She gave me some great advice on ways to keep healthy – especially working from home and focusing on being more active. And, she even chuckled a little at my hilarious-only-to-me jokes. Hey – it was 2 AM and I was sleep deprived.
In all seriousness, Amwell is a service that I could see myself using again – especially when a doctor's visit seems necessary during non-office hours or if I get sick while traveling.
Typical issues that you'd use Amwell for include:
• Bronchitis
• Cough
• Sinus infection
• Sore throat
• Urinary tract infection
• Vomiting
• Diarrhea
• Fever
• Pinkeye
• Flu
• Sprains and strains
• Cold
• Respiratory infection
• Headache
• Depression
• Anxiety
• Weight concerns
• Smoking cessation
Just choose the type of visit you are looking for and select a provider. Depending on the issue at hand, the doctor can diagnose, suggest follow up, and prescribe, when appropriate. Amwell takes your privacy very seriously. Your visit with the doctor is secure and HIPAA compliant. Amwell is accepted by many major insurers, with more added every day. If your insurance is accepted, once you enter your information you'll see a lower cost reflected. Otherwise, physician visits are $49. Still a great option for those needing cost-effective healthcare.
Amwell doctor visits are now available in 46 states.
We want you and your family to be healthy and whole – inside and out. So, step away from your favorite search engine or medical website and visit Amwell for additional information. Your first visit is only $1 using the code BEWELL13.
[Tweet "#SelfCare is the Best Care! #NoExcuses See a physician in your PJs @Amwell! #MomsLoveAmwell #AD"]
Let's Hear It Divas:
Is this a service that you've used before?
Something you'd consider using?