In our fast-paced world, where women often struggle with multiple roles and responsibilities, it's essential to equip ourselves with tools and resources that can make life easier and more enjoyable. Whether it's managing personal affairs, pursuing professional goals, or finding time for self-care, having the right items can make a significant difference in our daily lives. From practical necessities to little luxuries, these essential items become our trusted allies, empowering us to navigate the challenges and opportunities that come our way.
In this article, we'll delve into a carefully curated list of essential items that every woman should consider having. These items are not just mere possessions; they are purposeful tools that can amplify our efficiency, productivity, and well-being. By incorporating these items into our routines, we can streamline our tasks, alleviate stress, and create more space for the things that truly matter.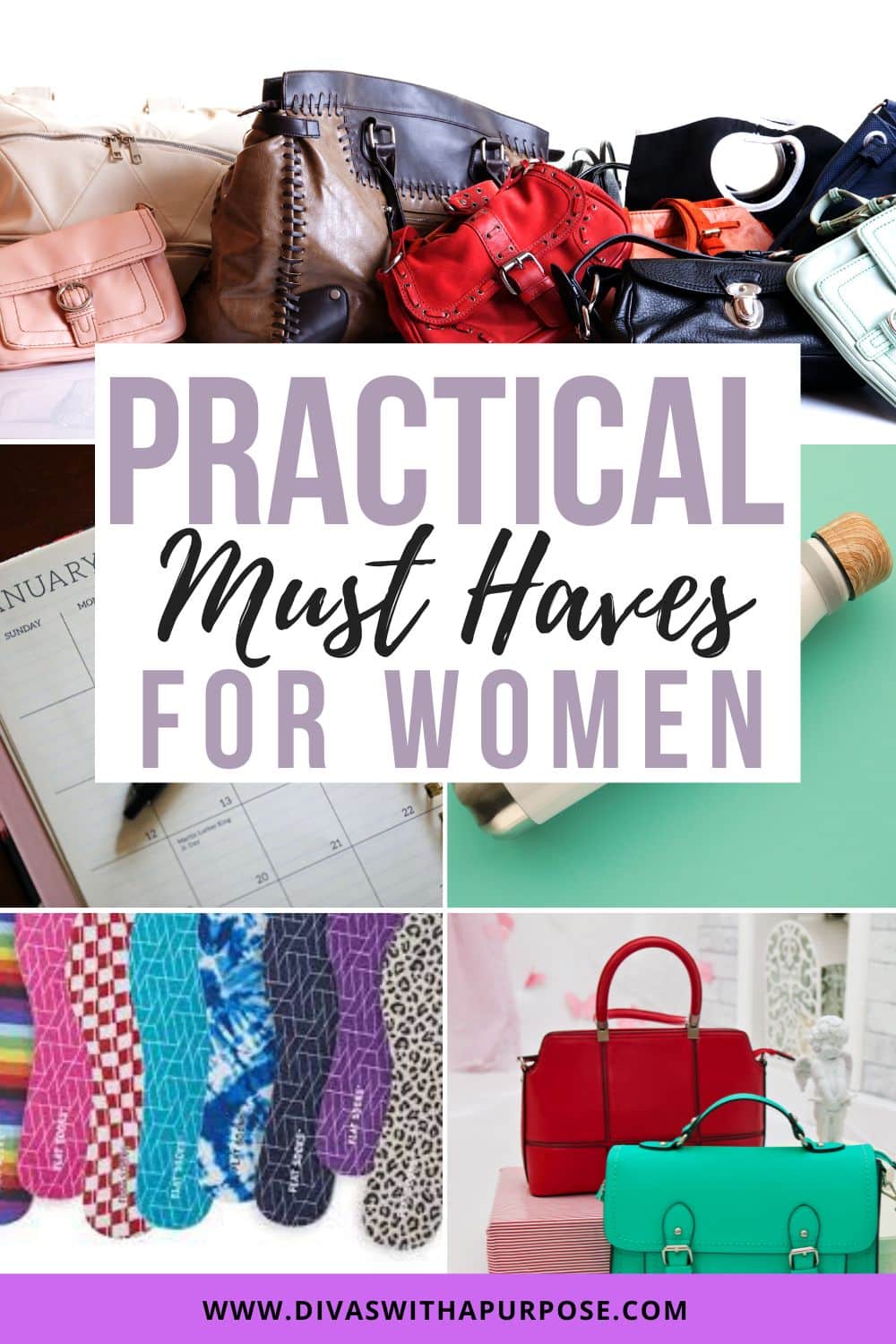 Practical Must-Haves for Women
From practical gadgets that enhance our productivity to self-care essentials that promote relaxation and rejuvenation, each item on this list serves a unique purpose in empowering women to thrive in every aspect of their lives. Below are a list of essential items that can truly transform the way we approach our personal and professional endeavors.
Invisible socks: No-show, no-slip, and no-stink comfort
Invisible socks have become a staple accessory for women of all ages. These socks are designed to be invisible when worn with flats or low-cut shoes, ensuring both style and comfort. Look for no-slip varieties that provide a secure fit, preventing uncomfortable slipping. Additionally, seek out options that are moisture-wicking and odor-resistant to keep your feet fresh throughout the day.
---
SHOP MY AMAZON STORE
Practical Must-Haves for Women
---
Comfortable walking shoes: Supportive footwear for everyday activities.
Investing in comfortable walking shoes is crucial for busy women. Whether you're running errands, exploring a new city, or simply taking a leisurely stroll, supportive footwear is essential for maintaining foot health and preventing discomfort or pain. Pair your walking shoes with invisible socks for added comfort and breathability.
Multifunctional handbag: Organization on the go
A versatile handbag is a must-have accessory for any woman. Look for a bag that combines style and functionality, with compartments and pockets to keep your essentials organized. Opt for a size that accommodates your daily needs without being overly bulky. A well-designed handbag can easily transition from work to weekend activities, ensuring you have everything you need within reach.
---
Incorporate these practical must-haves for women into your daily routine, and experience the power of efficiency and convenience.
---
Portable phone charger: Stay connected on the move
In our tech-driven society, staying connected is essential. A portable phone charger is a handy gadget, especially when you're out and about for extended periods. It ensures your phone remains charged, allowing you to make important calls, access maps, and capture special moments without worrying about battery life.
Planner or digital organizer
Stay organized and focused To effectively manage your personal and professional commitments, consider using a planner or digital organizer. Find a system that suits your preferences, whether it's a physical planner or a smartphone app. Stay on top of appointments, deadlines, and goals, ensuring that you're organized and focused in all areas of your life.
Invisible socks for workouts: Comfort and stability during exercise
If you enjoy staying active, having invisible socks specifically designed for workouts can greatly enhance your experience. Look for moisture-wicking and cushioned varieties that provide support and stability while exercising. Whether it's yoga, cardio, or strength training, invisible socks can keep your feet comfortable and prevent slipping, allowing you to focus on achieving your fitness goals.
E-reader or audio book subscription: Expand your knowledge and escape into stories
Dedicate time to expand your knowledge and immerse yourself in captivating stories. An e-reader or audio book subscription gives you access to an extensive library of books, allowing you to indulge in reading or listening wherever you go. Dive into self-help books, explore new genres, or simply unwind with a fictional escape.
Comfortable sleepwear: Promote restful sleep
Quality sleep is essential for overall well-being. Invest in comfortable sleepwear that suits your personal style and preference. Look for breathable fabrics and styles that promote restful sleep. By prioritizing comfort, you'll wake up feeling refreshed and ready to tackle the day ahead.
Resistance bands: Stay active and maintain muscle strength
Resistance bands are an excellent addition to any fitness routine, especially as we age. They provide a convenient way to incorporate strength training into your workouts, promoting muscle strength and flexibility. Compact and lightweight, resistance bands are perfect for home workouts or when you're on the go.
Reusable water bottle: Hydration on the move
Staying hydrated is vital for overall health. Invest in a reusable water bottle that you can carry with you throughout the day. Look for durable, leak-proof options that can keep your beverages cold or hot for extended periods. Having a water bottle within reach will remind you to drink enough water and stay hydrated.
---
Discover the essential items we all need in our arsenal. These practical must-haves for women are game-changers for personal and professional success.
---
Equipping yourself with the right tools and resources can make a significant difference in your personal and professional life. By considering these essential items, including versatile flat socks, we can navigate our daily activities with comfort, confidence, and practicality. Remember, it's all about finding what works best for you and embracing the tools that enhance your overall well-being.
---
SHOP MY AMAZON STORE
Practical Must-Haves for Women
---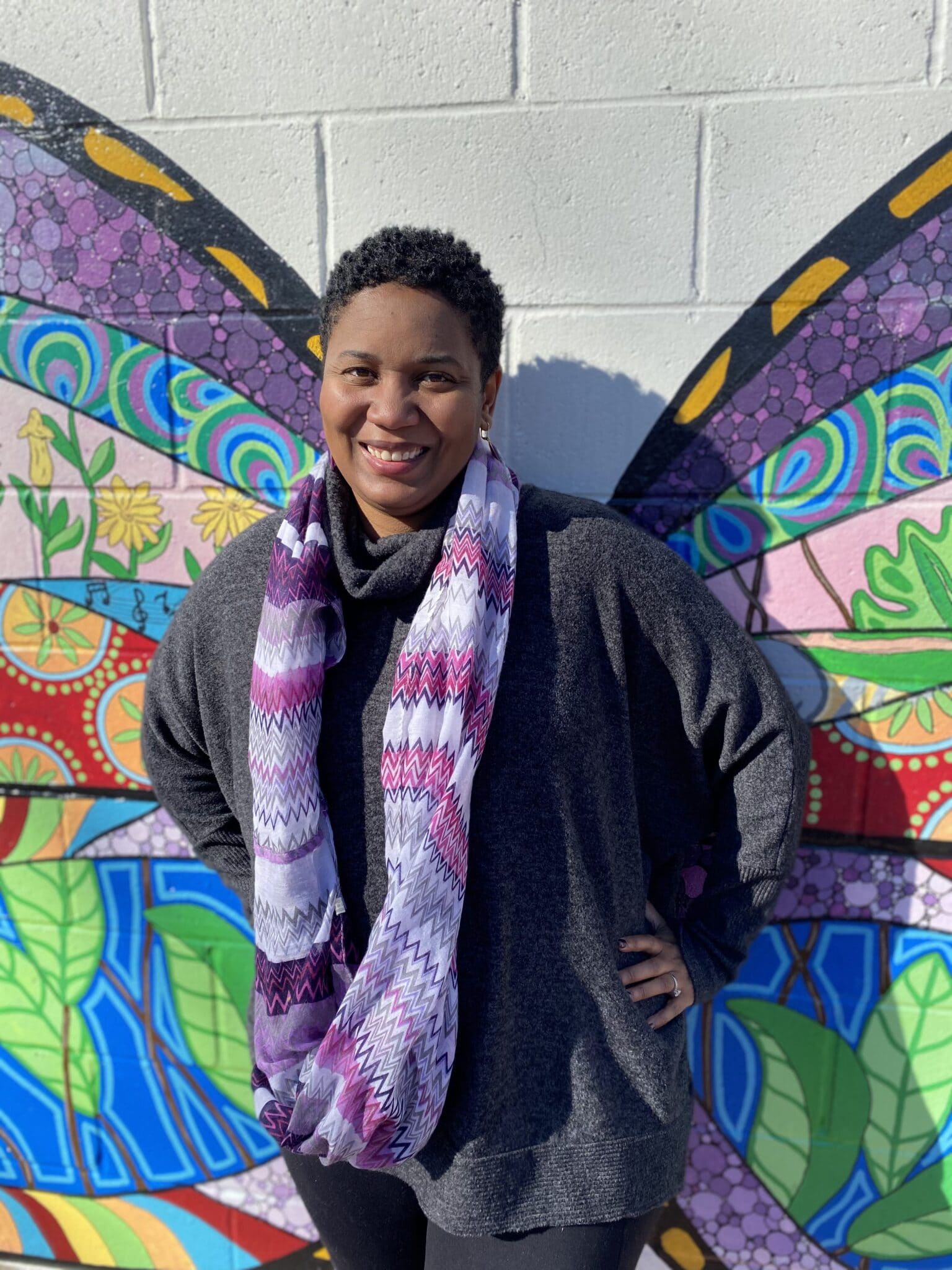 Michelle D. Garrett is the founder of Divas With A Purpose.
She focuses on sharing resources for being purposely productive; setting personal and professional goals and achieving them through daily action; and successfully running a business while focusing on your mental health. Michelle is a full-time entrepreneur who specializes in teaching female entrepreneurs how to show up consistently in their business – online and off.
---