Disclosure: This article was written in partnership with Microsoft and SHE Media. All opinions and experiences are my own.
I've got a secret. Not really a secret, but moreso a confession. You ready?
My children and I are enjoying distance learning.
Sure it's come with its own set of frustrations and adjustments, but overall it has been a positive experience for us all.
2019 was rough for our family. 2020 has been a year of healing, growth and relearning many of the basics. With my children home I have been able to see first hand the type of learners they are. I know more about the areas they excel in and where they struggle. Without the constraints of the classroom and peers, they (especially my 12-year-old son) are much more open about the areas they need help with.
Having a flexible learning environment is important to our family's routine
We also have more freedom and flexibility with our learning environment. I know what the "experts" say. I even know what I say to fellow home-based entrepreneurs when it comes to getting dressed daily and sticking with a routine. Well, clutch your pearls, sometimes rules just need to be bent or broken. I don't think my son has worn a shirt to class since March. The only exception is gym when he has to be on camera full-body. And my daughter – nine times out of ten she doesn't have pants on. And I'm totally okay with that.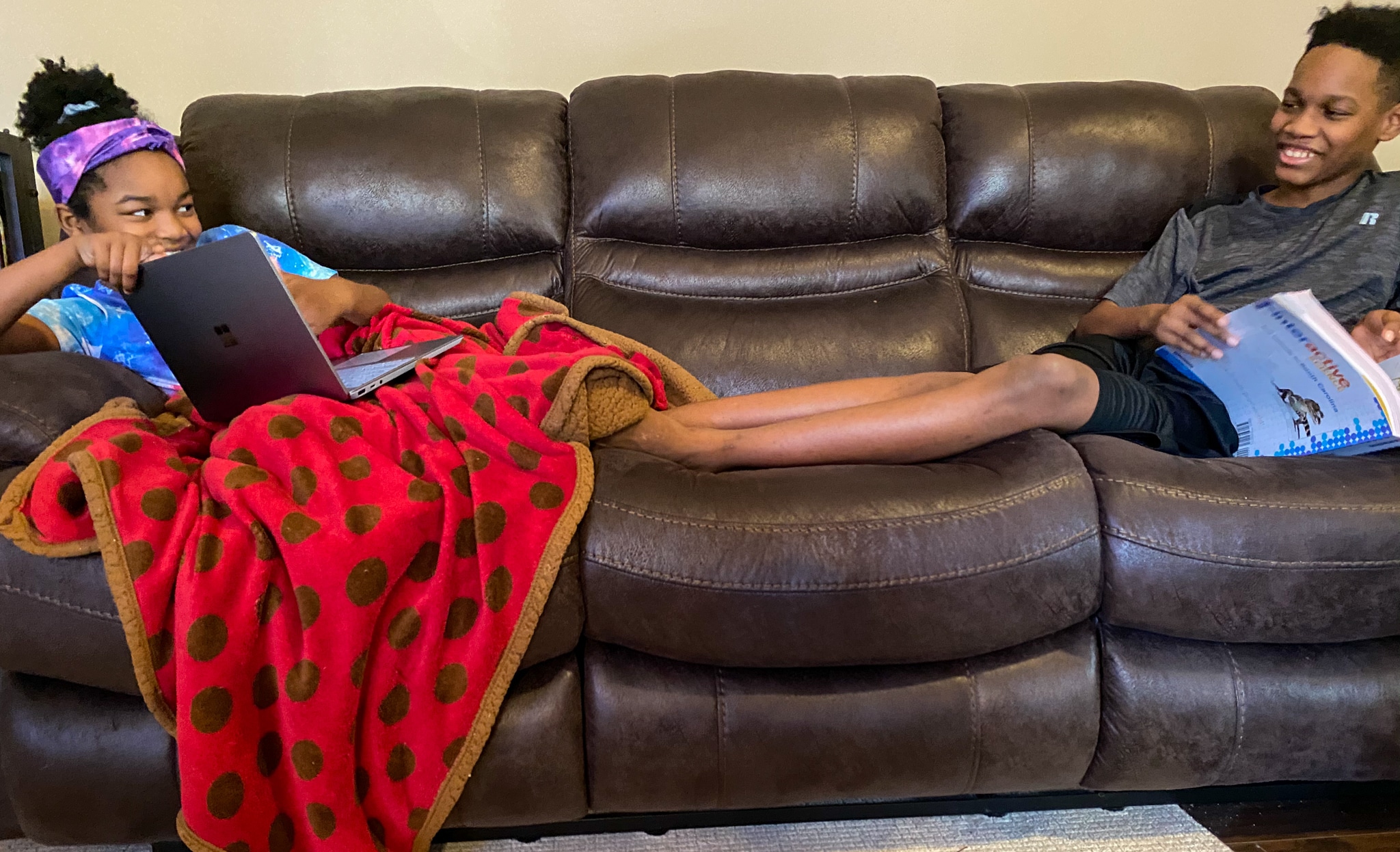 With all of the adjustments and concerns they have there are some areas that I feel we need to be flexible in. Overall their grades and enthusiasm for school have increased. With that in mind, there are few complaints from me.
One thing I noticed early in our distance learning adventures is the lack of computer skills my children had. I'm familiar with the use of technology in the classrooms to enhance teaching and learning. My college sophomore, 7th- and 3rd-grader have all been digital the majority of their time in public schools but it was limited to the devices and programs the schools used and, of course. their at-home devices.
How could I make teaching technology a part of our daily routine?
This was a pressing question for me. My children, as many others were, balancing school work and having fun while staying connected with friends via online gaming. Two of my children also manage online businesses. To say that technology plays a big role in our home is an understatement. I just did not want it to overtake their time.
I believe teaching technology starts with having the right tools. With our routine, it was important to have something that was portable, lightweight and comfortable to use. The Microsoft Surface Laptop Go is all of that and more.
The touchscreen functionality is what sold us all. My children can quickly switch between using the keyboard or swiping, tapping or zooming with their fingertips just as they would with their smartphones. This was important because it motivated my children to want to learn how to use the Surface Laptop Go in a way that they were already comfortable with.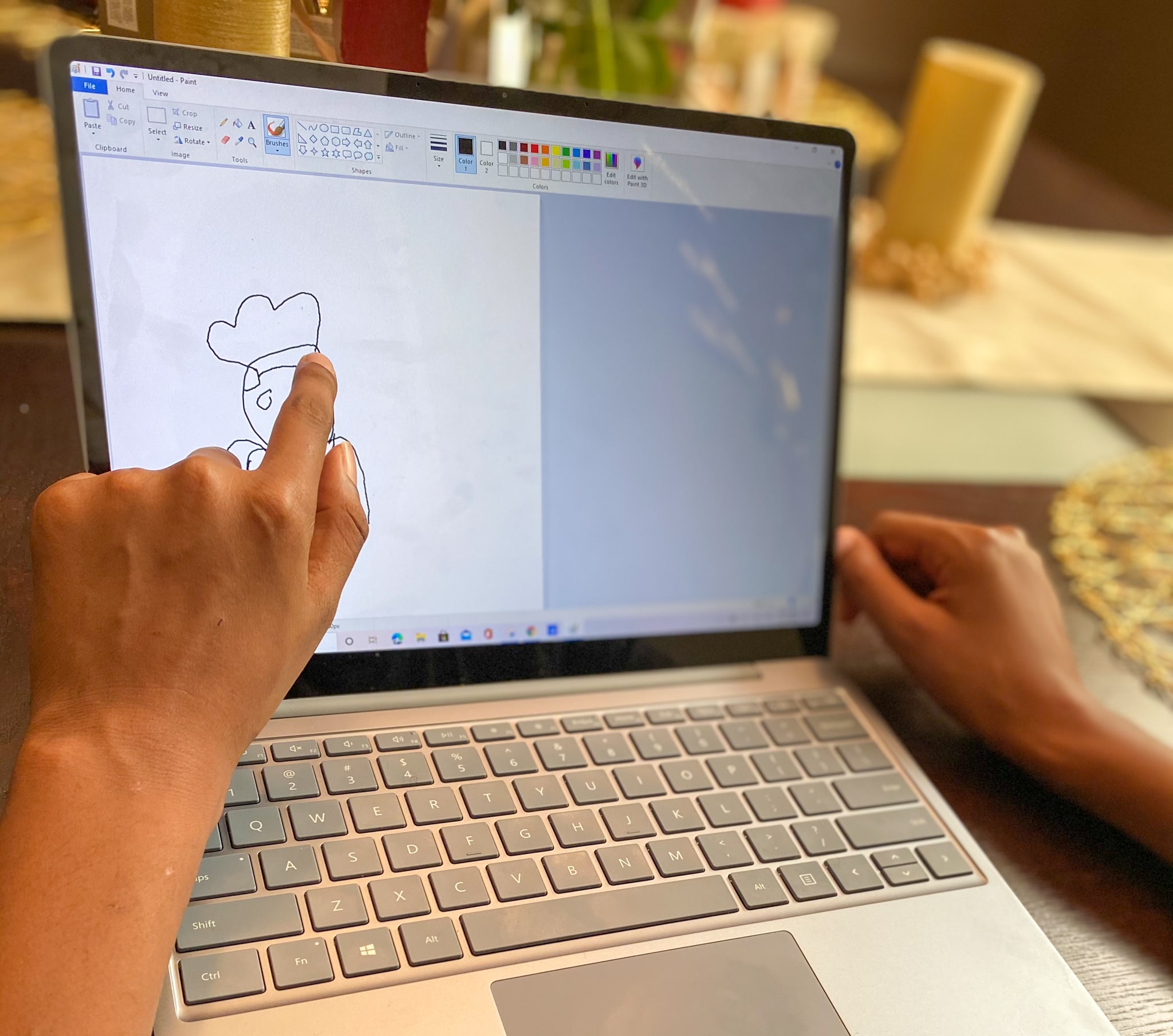 Did you know that tactile (touch) learning is a big benefit for our children's development? Having the option of a touchscreen with their learning device helps children that learn better through touch easily incorporate their preferred learning style.
There's a balance in how we're using technology. They're showing me what they've learned and what works for them. I'm also teaching some basics and shortcuts that are newer to them. (Like keyboard shortcuts – they were mindblown when I showed them how to copy and paste with CTRL+C and CTRL+V)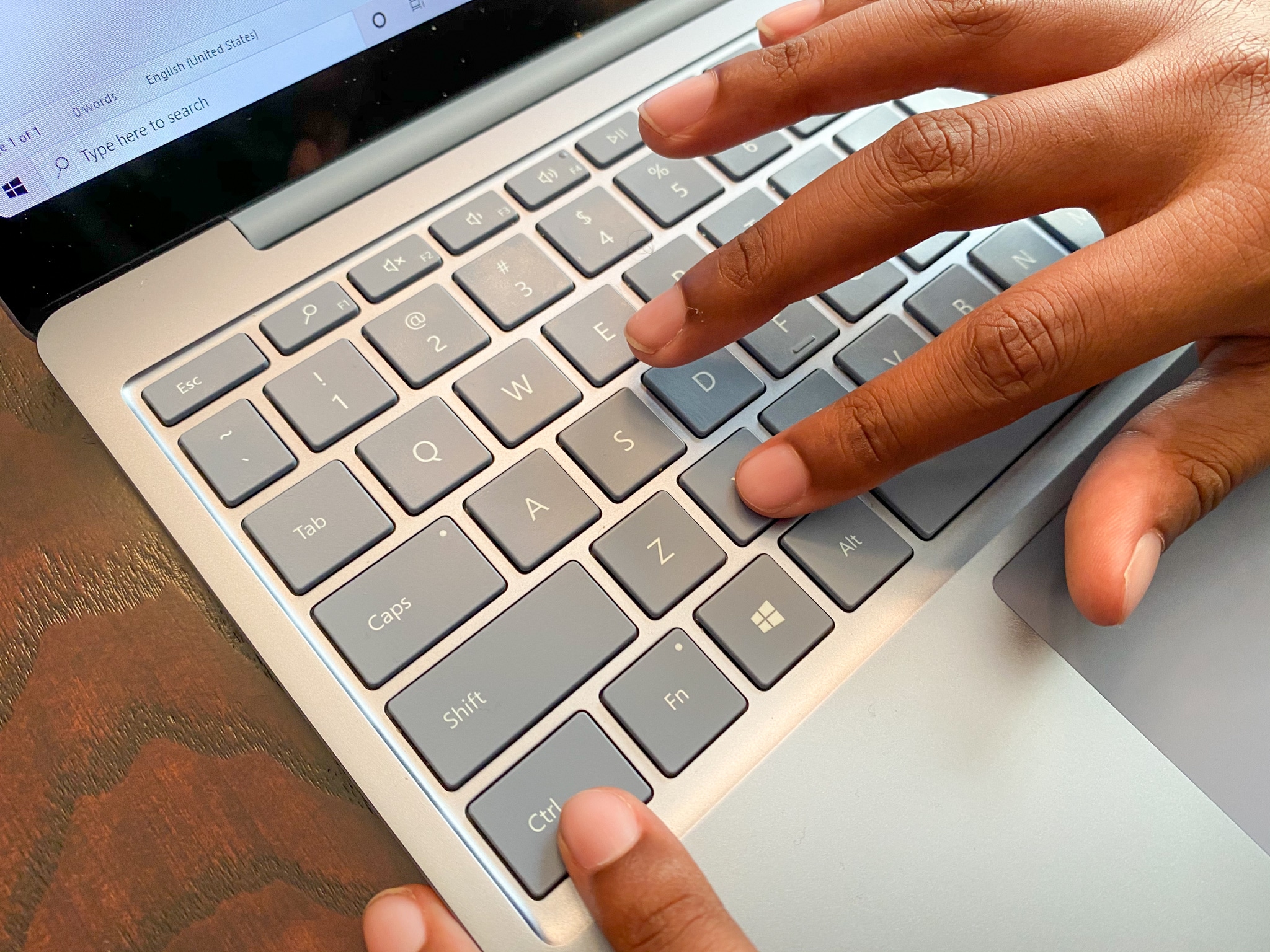 Yes, teaching technology includes the fun stuff
Let's be honest with ourselves, having fun is necessary and needed. Brain breaks, social interaction with their peers and expressing their creativity can be done using technology in smaller doses. Showing our kids the fun-side will help them have a positive mindset towards being digitally connected.
My tween son was thrilled when he realized that the same device he was using for school work could be used for connecting with his Xbox friends. The vibrant screen allowed him to see his "clean moves" in full color over and over (and over) again. And the Studio Mic let him chat live with his schoolmates while playing together.
My daughter, however, was most impressed with the HD Camera for taking selfies and recording videos for her online business. Who am I kidding? Mostly for taking selfies.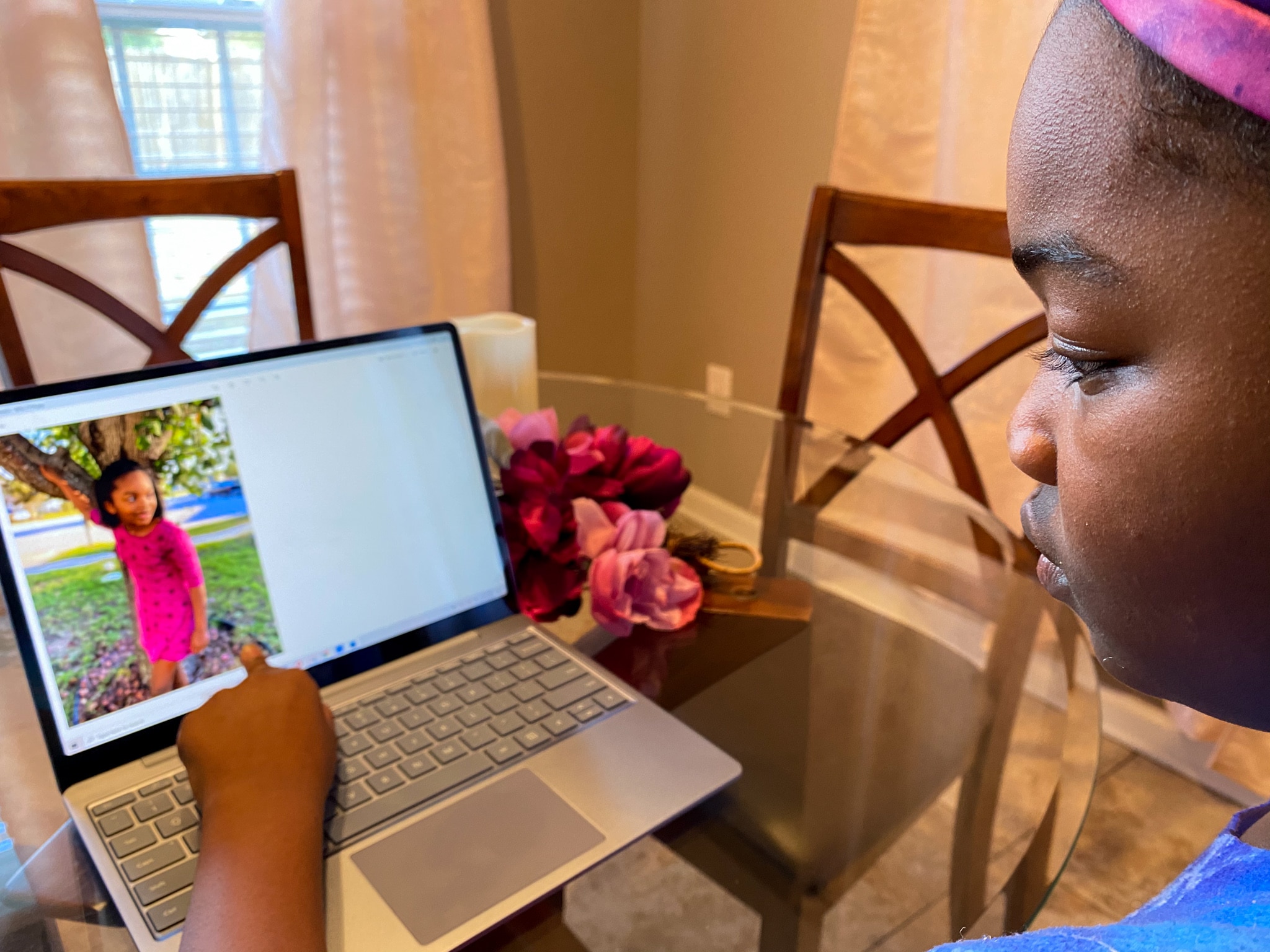 Simple Tasks Your Children Can Complete Using Technology
Our children can also be given simple tasks to complete so they can learn early how to incorporate technology into their daily routines. Some things they can easily create are:
a family calendar or database
family cards or letterhead
a family budget for groceries and dining out
a slideshow for a relative as a gift or just because
a family schedule
The possibilities are endless when it comes to teaching technology, but the bottom line is it is important to teach our children how to use it responsibly early. Having the right device, resources and conversations makes that easier for us all.