There are many great journals for teenage boys. However, the best ones are the ones that help them express their thoughts and feelings. Journals can also be used to de-stress and unwind after a long day. These journals also provide guidance and support during their teenage years.
Some of the best journals for teenage boys are filled with activities, quotes, and advice. They help boys express their thoughts and feelings. In addition, these journals provide guidance and support during their teenage years.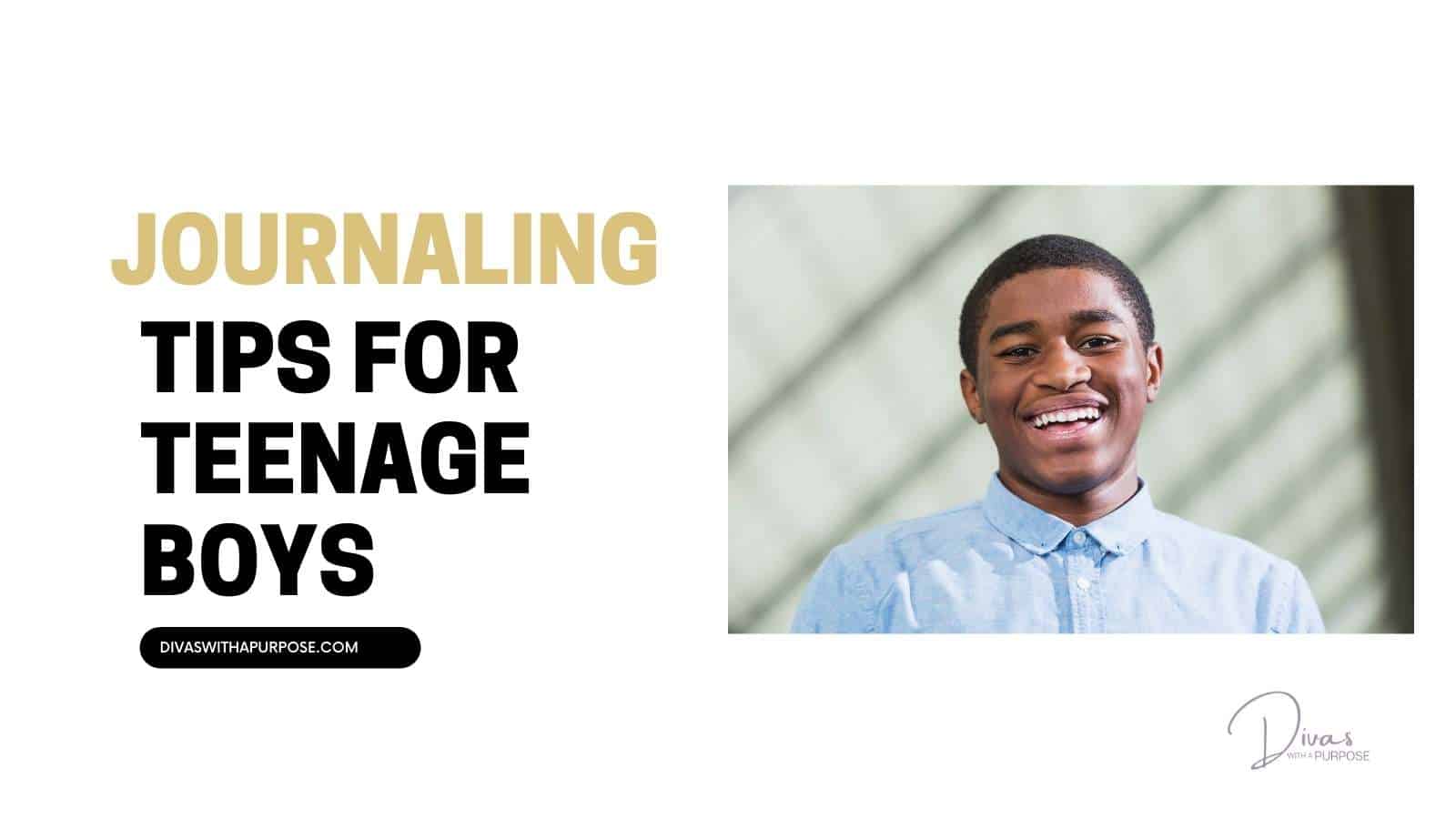 Why journals are beneficial for teenage boys
Journaling for teenage boys offers many benefits. For one, it can help them process and understand their emotions. With the stress of school, friendships, and family life, it can be difficult for teenage boys to keep everything straight in their head. Writing things down can help them make sense of it all and release some of the pressure they may feel.
In addition, journaling can also serve as a tool for self-discovery. As they grow and change, teenage boys may start to question who they are and what they want in life. By writing about their thoughts and experiences, they can begin to figure out what matters to them and what kind of person they want to be.
Finally, journals can also provide a space for teenagers to express themselves creatively. By writing down their thoughts, teenagers can understand what they think and feel, as well as gain a greater understanding of themselves. Additionally, the process of writing itself is an activity that relaxes and calms the mind.
What to look for in a journal for a teenage boy
Finding a journal for your teenage boy can be tough. There are so many types of journals, and each one has a different purpose.
The journal should be something he will want to use regularly. It should be something that he will enjoy writing in, and not feel like it's a chore. The journal should also reflect who he is as an individual. Something too generic might not work for him, and he may lose interest in the journal quickly.
When it comes to raising a teenage son, one of the most important things you can do is help him develop a healthy sense of self-esteem. A journal can be a great way to help him process his thoughts and feelings and get in touch with his innermost thoughts and emotions. Here are a few things to look for in a journal for your teenage son:
1. Look for a journal with plenty of blank space for writing. Your son will want to write freely, without feeling cramped up by lines or margins.
2. Make sure the journal has a sturdy cover, so it can withstand being carried around in a backpack or thrown in a drawer. You don't want the pages wrinkled or damaged.
3. Try out different styles – lined journals, blank pages, prompts, etc – to determine what works best for your son's personality.
The benefits of journaling for teenage boys
There are many benefits that come with journaling for teenage boys. The act of writing down thoughts and feelings can help boys process their emotions and better understand themselves. Boys who journal also tend to have better mental health, and may be less likely to engage in risky behaviors.
Journaling can provide a outlet for teenage boys to express themselves without judgment. It can be a place to vent about the daily struggles of being a teenager, as well as a space to work through bigger issues like family conflict or academic pressure. Writing regularly can help boys develop communication and problem-solving skills.
In addition to the psychological benefits, journaling can also be physically therapeutic. Studies have shown that writing about stressful experiences can boost immune system functioning and improve physical health.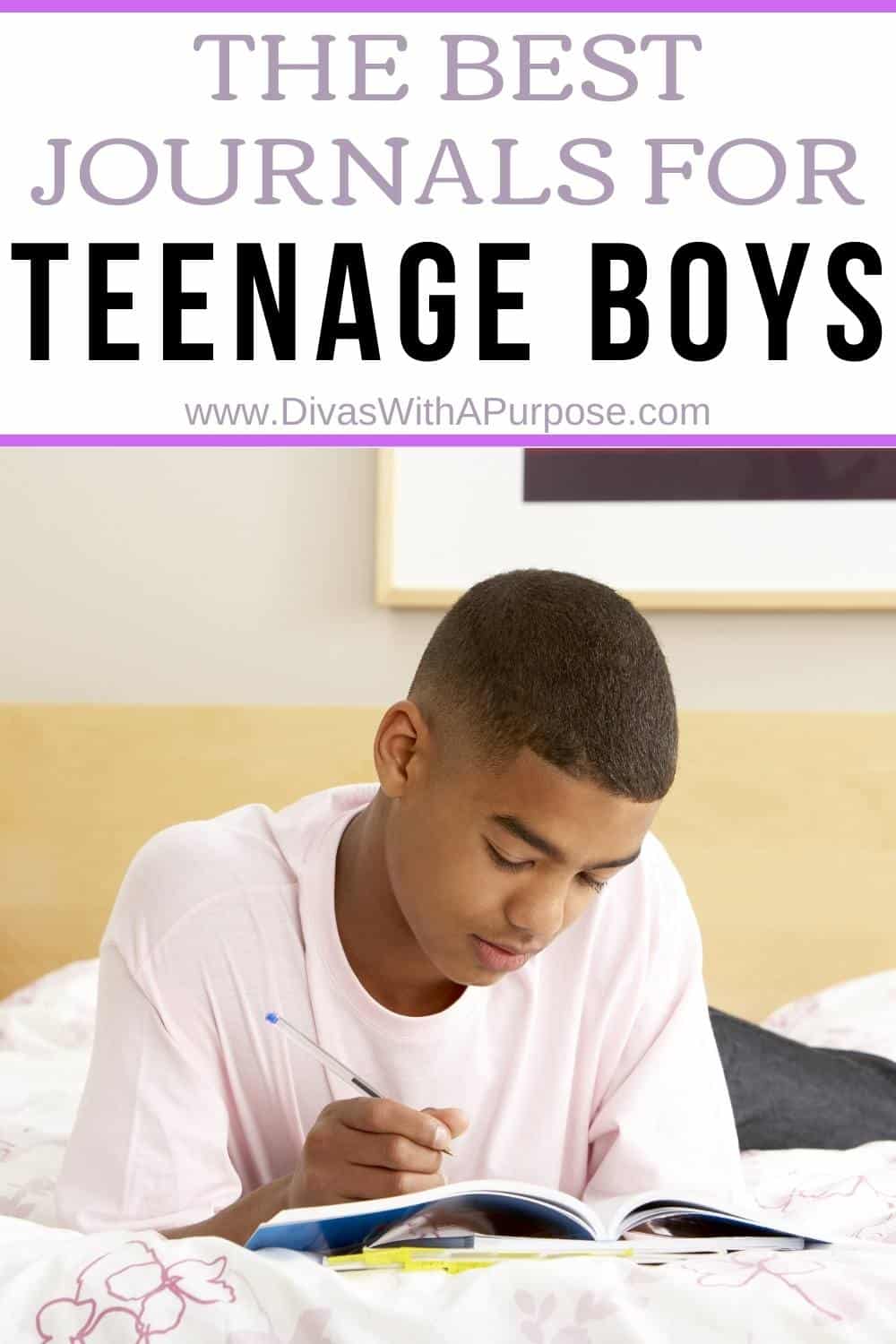 The best journals for teenage boys
There are many types of journals for teenage boys. Some are designed to help with schoolwork, others with creative endeavors, and still others keep a personal accounting of their day and thoughts. No matter what type of journal you're looking for, there are some great options out there.
For teenage boys who want to keep track of their schoolwork, the Papercode Daily Planner is a great option. This journal has space to record assignments and deadlines, as well as daily and weekly goals. It also has a section for tracking extra-curricular activities, keeping notes on projects and so much more.
For boys who want to be more creative, the Bullet Journal from Leuchtturm 1917 is a fantastic choice. This journal is designed to help users be more organized and productive, but can also be used however they see fit.
More Journals for Teenage Boys
How to get your teenage boy to start journaling
When it comes to getting your teenage boy to start journaling, there are a few tips and tricks that can help. For starters, try to get them interested in the topic by finding a journal that speaks to their interests. Whether it's a cool notebook with their favorite sports team on it or a more serious journal with lined pages, find something that will grab their attention. Once you have the journal, sit down with your teen and talk about why you think journaling is important. Share your own experiences with them and explain how it can be beneficial for them to get their thoughts and feelings down on paper. Finally, offer some encouragement by telling them you'll check in with them regularly about their journaling progress and give them positive feedback.
---
Related Article