Elevate your success today with these essential tools to master productivity and prioritize self care for female entrepreneurs.
---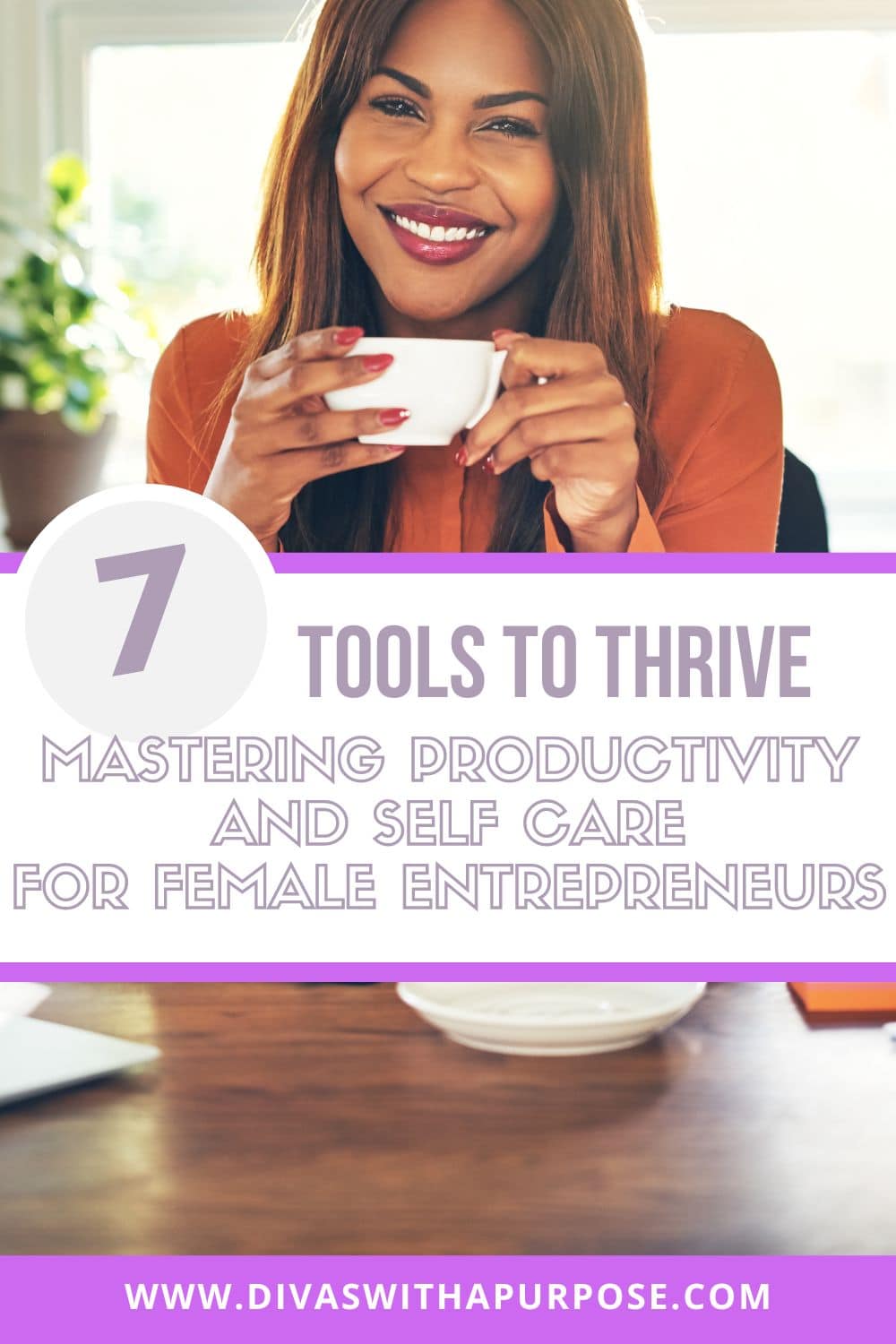 In a world where women are juggling multifaceted roles as entrepreneurs, caretakers, and professionals, the art of balancing productivity and self care has become an indispensable skill. The journey of a female entrepreneur is exhilarating, but can also be demanding, often requiring a delicate equilibrium between ambition and well-being. In this article, we delve into a toolkit of essential resources that empower women to not only enhance their productivity, but also prioritize self-care – two vital elements for their success.
Elevating Foot Comfort for Lasting Productivity
As female entrepreneurs, we're constantly on the move, navigating through business meetings, brainstorming sessions, and networking events. Amidst this dynamic lifestyle, foot discomfort can sneak up, slowing us down and affecting our productivity. This is where the magic of self-care for female entrepreneurs comes into play. Imagine every step being cushioned and supported – the simple act of slipping on metatarsal pads can make this a reality. Metatarsal pads, designed to relieve foot pain and fatigue, are a cornerstone in the pursuit of productivity. By prioritizing foot health, we set the stage for unhindered progress, allowing us to show up as our best selves in every endeavor.
Orchestrating Time with Digital Calendar Apps
One of the cardinal challenges female entrepreneurs face is managing time efficiently. Balancing business commitments, family responsibilities, and personal pursuits requires finesse. Enter digital calendar apps, the silent orchestrators of our schedules. These apps embody self care for female entrepreneurs by allowing us to allocate time for work, leisure, and rejuvenation. With timely reminders and synchronized accessibility, these apps empower us to stay on track and honor our time commitments – nurturing productivity while safeguarding our well-being.
Some examples include:
Google Calendar: Google Calendar is a widely-used and versatile calendar app. It offers features like event creation, reminders, color-coding, and integration with other Google services. It's accessible across devices and allows easy sharing of calendars with colleagues and family members.
Apple Calendar: For users in the Apple ecosystem, Apple Calendar (previously known as iCal) is the default calendar app. It seamlessly syncs across Apple devices, offering features like event invitations, shared calendars, and integration with Siri for voice-based scheduling.
Microsoft Outlook Calendar: Part of the Microsoft Office suite, Outlook Calendar provides a comprehensive solution for managing appointments, meetings, and tasks. It integrates seamlessly with email and offers features like automatic scheduling of meetings and group event coordination.
Calendly: Calendly is a popular scheduling tool that allows users to set their availability and share a personalized link with others to book appointments. It eliminates the back-and-forth of finding suitable meeting times and integrates with popular calendar apps.
Fantastical: Fantastical is known for its user-friendly interface and natural language input. It lets you create events using plain language and offers features like calendar sets, notifications, and integration with other apps like Reminders.
Any.do: Any.do is more than just a to-do list app—it also features a calendar function. It allows you to manage tasks and events in one place, enabling better time management and productivity.
Todoist: Todoist is primarily a task management app, but also offers a built-in calendar feature. You can schedule tasks with due dates, prioritize them, and display them in a calendar view alongside your appointments.
Woven: Woven is known for its focus on scheduling optimization. It offers features like smart templates, scheduling links, and analytics to help you find the best times for meetings and activities.
Empowering Every Thought with Smartphone Notepads
Our minds are fertile grounds for ideas, but they can also become cluttered with an abundance of thoughts. Nurturing the concept of self-care for female entrepreneurs, smartphone notepads emerge as allies in channeling and preserving our creative musings. Whether it's a brilliant business insight or a personal inspiration, these digital notepads capture the essence of our thoughts, declutter our minds and foster mental clarity. In this digital age, seizing the power of our smartphones for mindful organization perfectly aligns with our entrepreneurial journey.
Curating Confidence with Capsule Wardrobe Planning
Entrepreneurial endeavors are often accompanied by numerous networking events, presentations, and client meetings. The question of what to wear can be a considerable stressor. Enter capsule wardrobe planning – an embodiment of self-care for female entrepreneurs. By curating a collection of versatile, confidence-boosting outfits, we streamline the process of getting dressed, while ensuring we consistently radiate professionalism. The result? Less time spent on wardrobe dilemmas, and more energy channeled towards conquering our goals.
Igniting Energy with Portable Resistance Bands
Our physical well-being is the cornerstone of our productivity. Integrating exercise into our bustling routines can be a challenge. However, it's a crucial aspect of holistic self-care for female entrepreneurs. Portable resistance bands emerge as dynamic tools that ignite energy bursts even within the confines of our workspace. A quick stretch, a brief workout session – it's the small acts that amplify our vitality, fuel our entrepreneurial pursuits, and foster a harmonious connection between body and mind.
Nutritional Resilience through Meal Prep Containers
Nourishing our bodies with balanced meals is a fundamental form of self-care. Let's be honest – the demands of entrepreneurship can lead to haphazard eating habits. Self-care for female entrepreneurs involves arming ourselves with meal prep containers—a strategic tool to maintain nutritional resilience. By planning and packing nutritious meals and snacks in advance, we optimally fuel our bodies. This nurtures the stamina required for sustained productivity and unwavering focus.
Cultivating Mindfulness with Meditation Apps
Amidst the hustle and bustle of entrepreneurial life, moments of tranquility can be elusive. However, mindfulness is a linchpin of self-care for female entrepreneurs. Meditation apps offer a gateway to inner calm, allowing us to pause, reflect, and rejuvenate our minds. These apps facilitate mindfulness practice—a powerful technique that sharpens focus, reduces stress, and bolsters our emotional resilience. By weaving mindfulness into our routines, we craft a space for heightened clarity and tranquility in the midst of our entrepreneurial endeavors.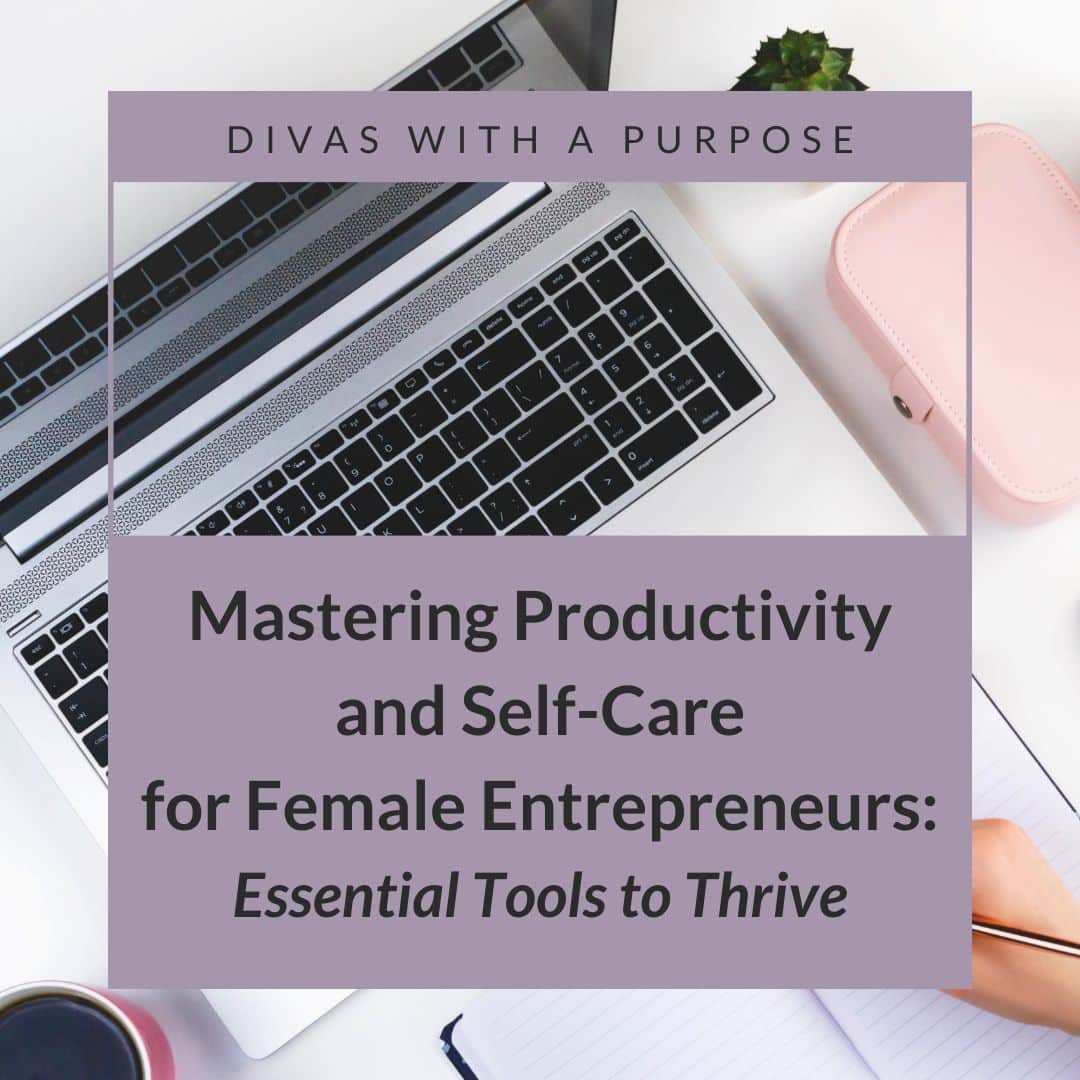 In the realm of female entrepreneurship, mastering productivity and self-care is an intricate dance—a dance that harmonizes ambition with well-being. The toolkit we've explored embodies the essence of self care for female entrepreneurs, offering tools that elevate both productivity and personal nurturing. From metatarsal pads supporting our every step to meditation apps cultivating inner peace, these resources empower us to stride confidently towards our goals. Let this toolkit be a guiding light—a reminder that as female entrepreneurs, self care isn't just a luxury, but a strategic investment that propels us towards success, one mindful step at a time.
---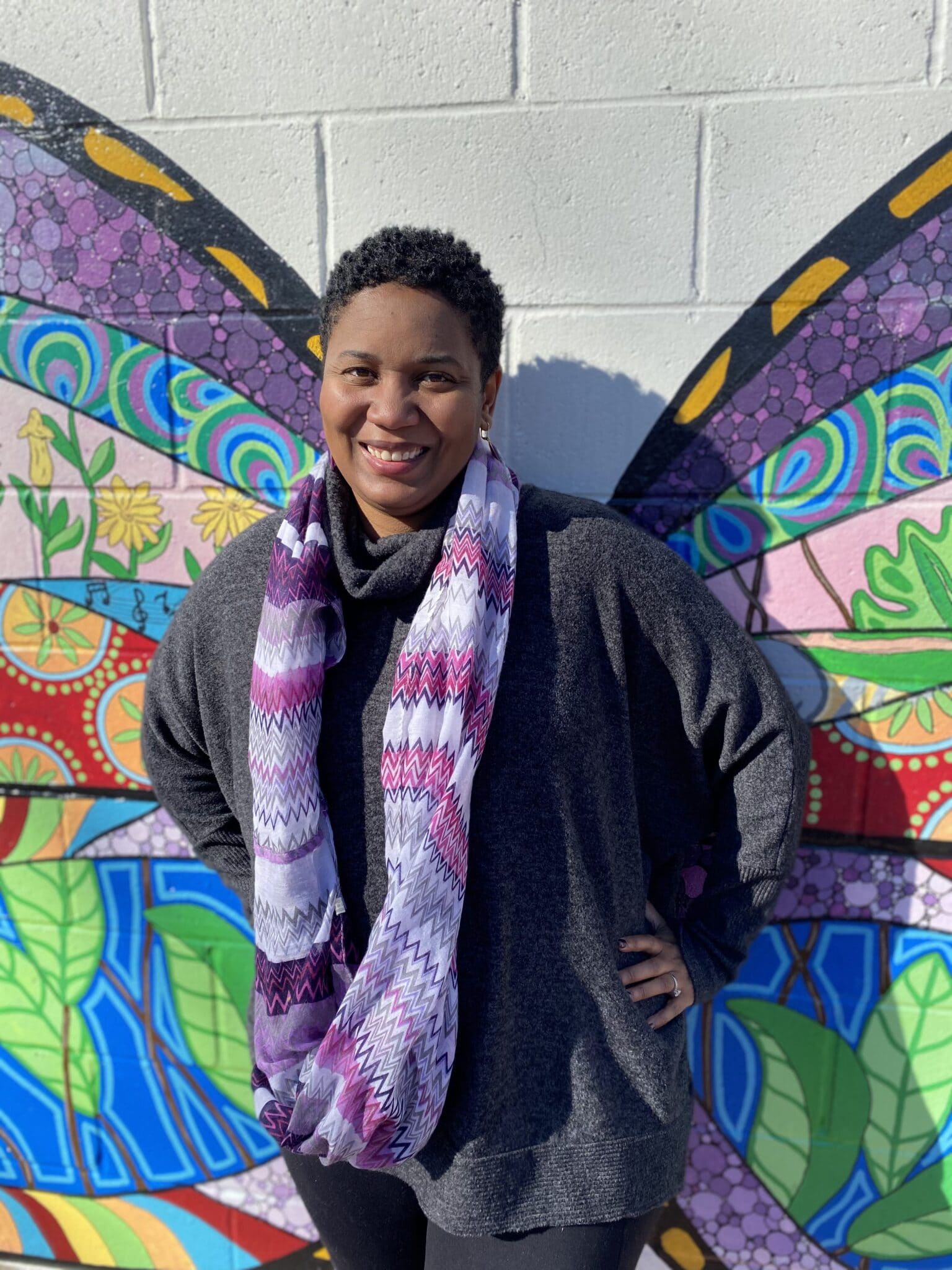 Michelle D. Garrett is the founder of Divas With A Purpose.
She focuses on sharing resources for being purposely productive; setting personal and professional goals and achieving them through daily action; and successfully running a business while focusing on your mental health. Michelle is a full-time entrepreneur who specializes in teaching female entrepreneurs how to show up consistently in their business – online and off.
---