Are you looking for a way to better communicate with your daughter?
I want to tell you all about the best journal with prompts that you will love!
In 2019, my friend Brandi Riley published Just Us Girls: A Shared Journal for Moms and Daughters (affiliate link). I was absolutely honored when she gave me the opportunity to get a peek at it before it released.
This journal includes:
A year of writing together – Capture a whole year of your lives, including space to share where you are at the start the year, as well as reflect on where you end it.
Conversation starters – Encourage communication with exercises that have you responding directly to each other – and there's also plenty of free journaling space in this mom journal.
Fun, deep, and everything in-between – From sharing hopes and dreams to discussing your day, this mom journal is full of prompts perfect for adults, teens, and preteens alike.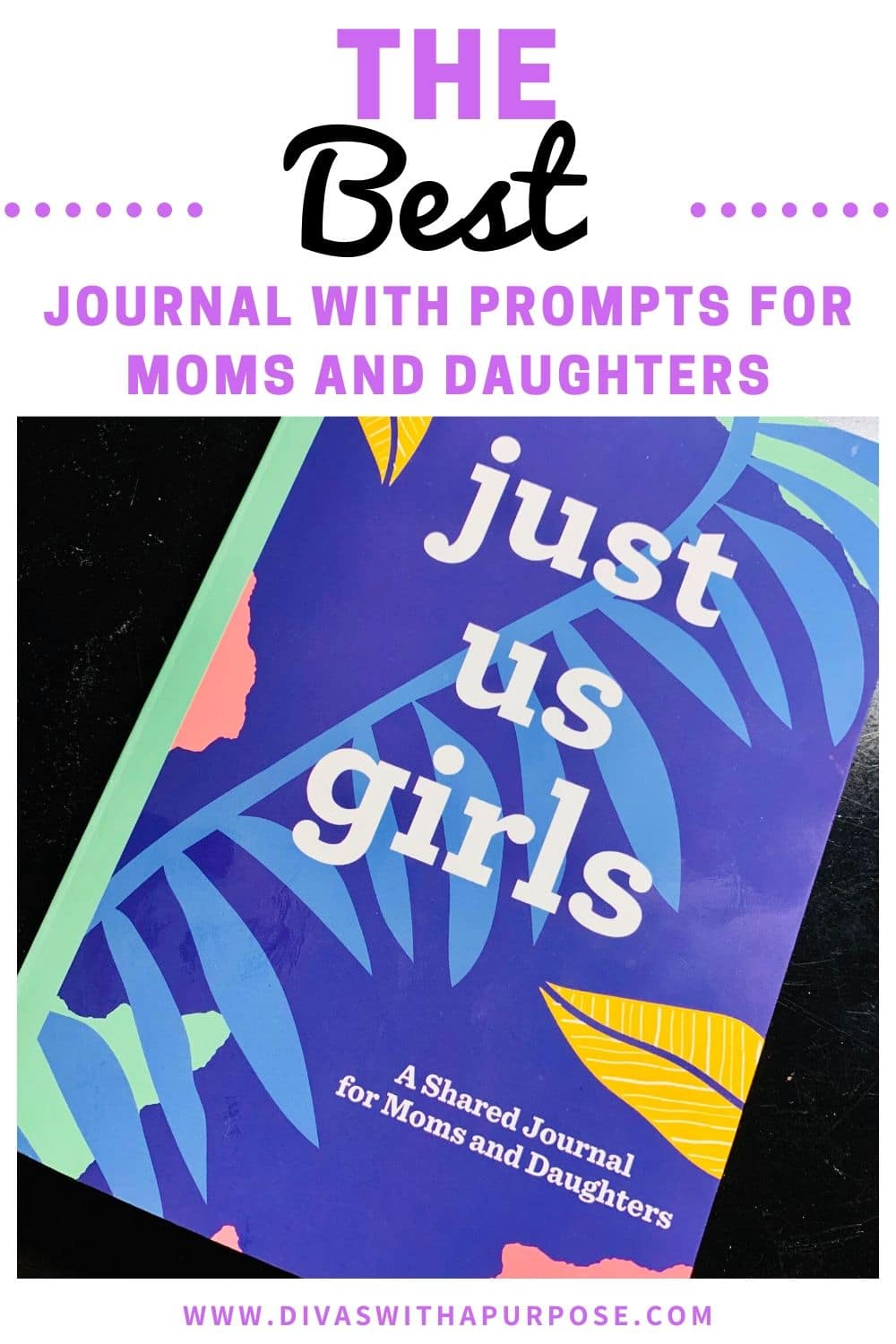 My Review of Just Us Girls
Halfway through reading Just Us Girls, I sent Brandi a message saying "I'm in tears reading through this!" This journal can and will strengthen and shift the dynamics of so many mother-daughter relationships. The simple prompts are thought provoking and provide ways to communicate with our daughters regularly. I plan on using this journal with my daughter and am excited about learning more about her, encouraging her creativity and sharing why our relationship is so special.
After using this journal for almost eight months, I still the same way – if not stronger. If you have a tween or teen daughter, you want this in your lives. Even if you and your daughter have great communication, there's something about written words. The responses to the prompts are ones that you both will treasure for years to come.
A journal with prompts improved our communication
It was important to me to have a journal with prompts to help communicate with my daughter. Last summer we needed as much help as we could get. Between my hospitalization and being separated for almost a month (the longest for my daughter and I), she was on edge and anxious. Brandi's journal gave us both an outlet and something specific to focus on with our conversations that did NOT center around the ugliness that our family had experienced.
View this post on Instagram
More benefits of using a journal with prompts with my daughter
Just Us Girls gave us a chance to have light-hearted conversations with one another. It was a big part of our healing and growth. My daughter would anxiously await my entries into our shared journal, and it helped her to work on her handwriting and spelling.
The biggest benefits of having a journal with prompts for my daughter and I have been:
It's established regular communication between us.
It gives her a place to express her thoughts and emotions freely.
We've learned more about each other through the prompts.
It's strengthened her trust and confidence in me. I let her down last summer. She was scared and confused, and it was difficult for her to express her feelings directly to me.
You can purchase Just Us Girls: A Shared Journal for Moms and Daughters on Amazon.
---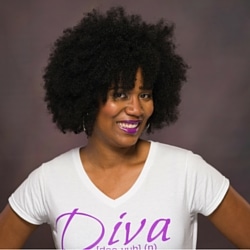 Michelle D. Garrett is the founder of Divas With A Purpose. She focuses on sharing resources for being purposely productive; setting personal and professional goals and achieving them through daily action; and successfully running a business while focusing on your mental health. Michelle is a full-time entrepreneur who specializes in teaching female entrepreneurs how to show up consistently in their business – online and off.
If you enjoyed this article, you will also enjoy reading: