Are you an entrepreneur with anxiety? Uncover 8 tips to succeed in business while nurturing your well-being. Start your journey now!
---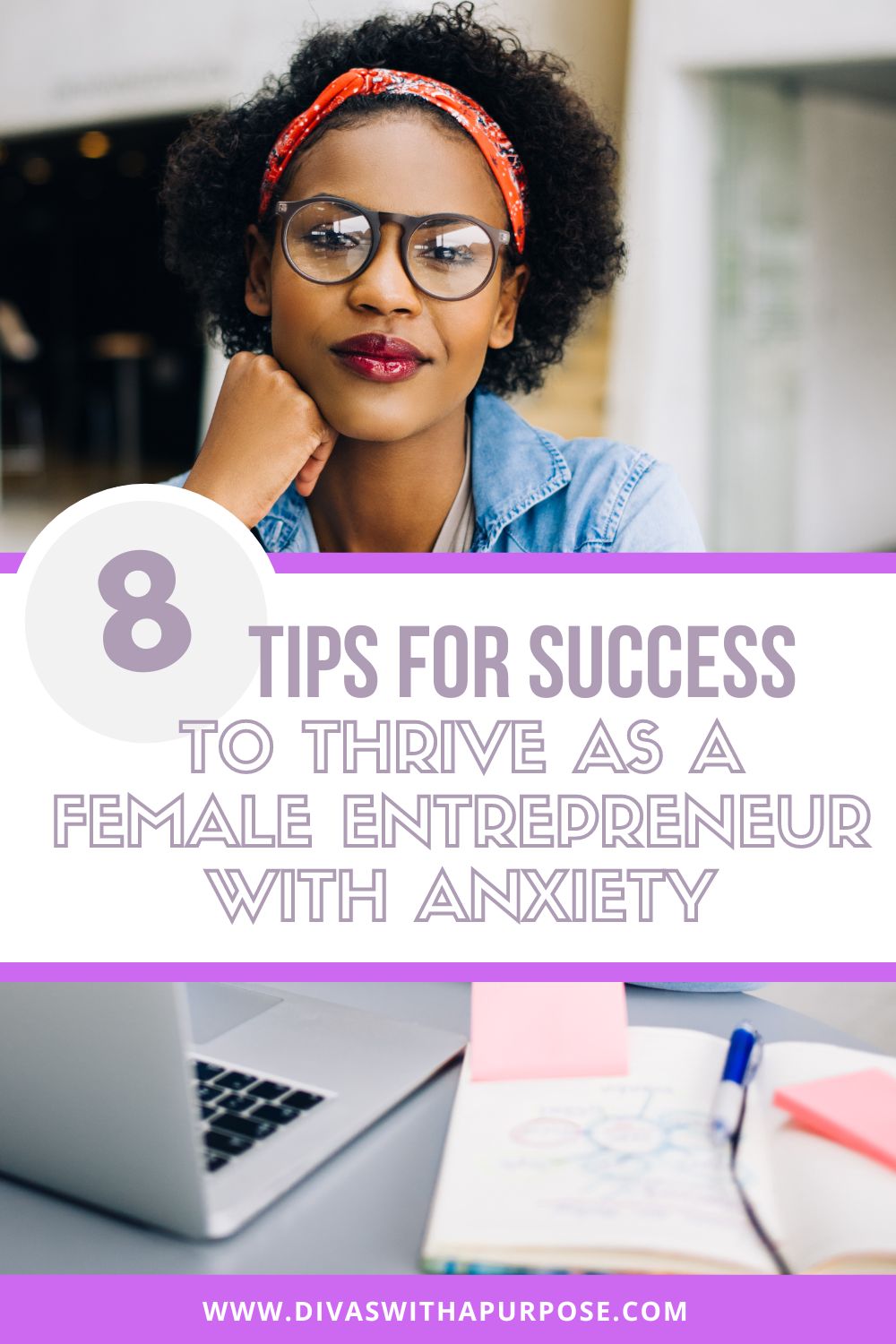 The journey of entrepreneurship is often exhilarating, empowering, and transformative. However, for many female entrepreneurs, this path may also intersect with the challenges of anxiety. The pressure to succeed, make critical decisions, and navigate uncertainty can be daunting, especially when accompanied by anxiety.
It's important to recognize that you are not alone in this experience. Many successful women entrepreneurs have faced similar struggles and managed to build thriving businesses while effectively managing their anxiety.
Let's delve deeper into eight tips for female entrepreneurs to achieve success while living with anxiety.
1 – Embrace Self-Compassion
Self-compassion is a cornerstone of mental well-being and personal growth. Acknowledge that anxiety is a valid emotion and part of being human. Instead of harsh self-criticism, practice self-kindness. Treat yourself as you would a close friend facing a challenging situation. This practice can help you develop a more nurturing and supportive relationship with yourself, reducing stress and cultivating a positive self-image.
Self-compassion is about recognizing your own worthiness and acknowledging that your struggles do not define you. When anxiety arises, try self-compassionate affirmations, such as "I am capable, and I am doing my best despite my anxiety." This approach reframes anxiety as a manageable aspect of your journey rather than an insurmountable obstacle.
2 – Establish a Supportive Routine
A well-structured routine can provide a sense of stability and predictability, offering comfort in times of anxiety. Design your daily schedule to balance work, self-care, and relaxation. Prioritize activities that promote mental and physical well-being, such as morning meditation, regular exercise, and quality sleep.
Consider integrating mindfulness practices into your routine, such as journaling or gratitude exercises. These practices help ground you in the present moment, reducing the tendency for anxious thoughts to dominate your mind. Additionally, allocating time for hobbies and spending moments with loved ones can infuse your routine with joy and emotional connection, helping to alleviate anxiety.
3 – Set Realistic Goals
Entrepreneurship often involves ambitious goals and aspirations, but it's important to set objectives that are attainable and aligned with your well-being. Break down larger goals into smaller, manageable steps to prevent overwhelm. Celebrate every milestone, no matter how minor, as each accomplishment contributes to your overall progress.
Create a system to track your achievements, such as a goal-setting journal or a digital task management tool. By visualizing your progress, you can maintain a positive perspective and boost your confidence. Remember, success is not solely measured by the end result, but by the journey you undertake and the growth you experience along the way.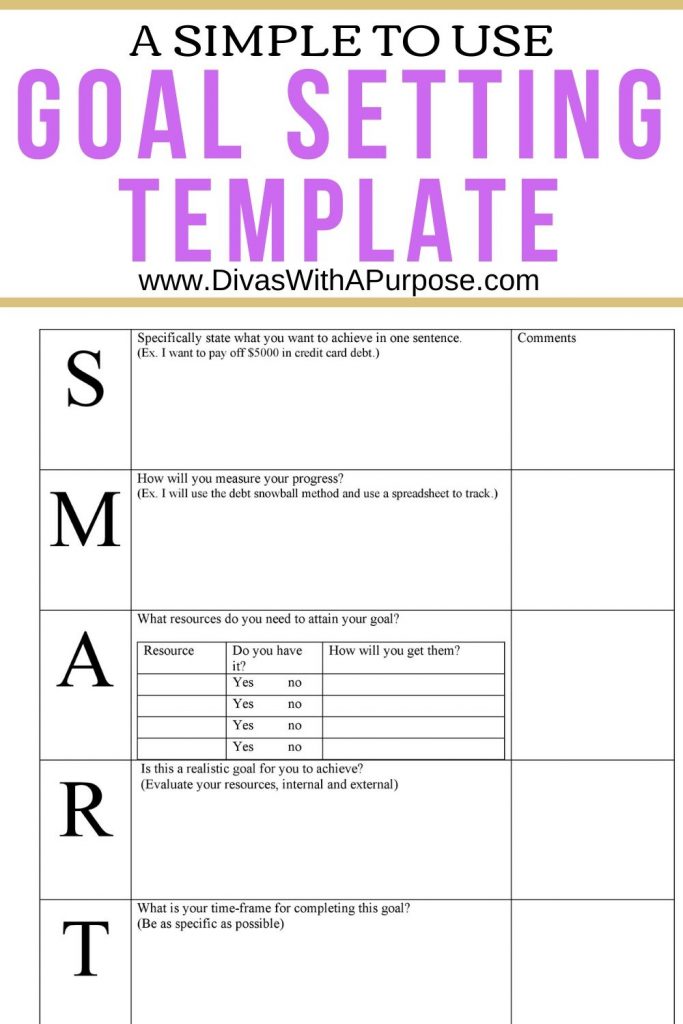 4 – Prioritize Effective Communication
Effective communication is vital in entrepreneurship, allowing you to build strong relationships with your team, clients, and partners. Be open and transparent about your anxiety. Let those around you know your preferred methods of communication and any potential triggers that might exacerbate your anxiety.
Setting clear boundaries and expectations is crucial. Communicate your availability and response times to manage others' expectations. By fostering a culture of understanding and empathy, you can create an environment that supports your well-being while fostering collaboration and productivity.
5 – Delegate and Seek Help
As an entrepreneur, it's tempting to take on every task yourself. However, recognizing when to delegate responsibilities or seek assistance is a sign of strength, not weakness. Delegate tasks that contribute to heightened anxiety or fall outside your expertise. Outsourcing certain functions or partnering with experts can free up your time and energy to focus on your strengths and passions.
Networking within your industry or joining entrepreneurial communities can provide opportunities for collaboration and support. Surrounding yourself with like-minded individuals who understand the challenges you face can offer valuable insights and encouragement, further enhancing your ability to thrive as an entrepreneur.
6 – Practice Mindfulness
Mindfulness is a powerful tool for managing anxiety and maintaining focus amid the demands of entrepreneurship. Engage in mindfulness exercises, such as deep breathing, meditation, or yoga, to center yourself and reduce stress. By cultivating mindfulness, you can enhance your ability to stay present, make informed decisions, and navigate challenges with clarity.
Integrating mindfulness into your routine can involve setting aside specific times for practice or incorporating it into everyday activities. For example, practice mindful eating by savoring each bite during meals, or practice mindfulness during your daily commute by observing your surroundings and sensations without judgment. Over time, mindfulness can help you develop greater emotional resilience and cope more effectively with anxiety triggers.
7 – Embrace Failure as a Learning Opportunity
In the world of entrepreneurship, failure is an inevitable part of the journey. Rather than fearing failure, view it as a stepping stone to growth and innovation. Each setback provides valuable insights that can guide you toward more informed decisions and strategies.
Cultivating a growth mindset allows you to see challenges as opportunities for learning and development. Embrace a willingness to adapt and iterate, even if it means pivoting from your original plans. By reframing your perspective on failure, you can reduce anxiety about potential setbacks and channel your energy into productive problem-solving.
8 – Seek Professional Support
Your mental health is a priority, and seeking professional support is a proactive step toward managing anxiety effectively. Mental health professionals, such as therapists, counselors, or coaches, can provide you with personalized strategies and coping mechanisms tailored to your unique challenges.
Therapeutic interventions, such as cognitive-behavioral therapy (CBT) or mindfulness-based therapies, can equip you with tools to manage anxious thoughts and behaviors. Through guided sessions, you can explore the root causes of your anxiety and develop practical techniques to navigate triggers and stressors.
Your anxiety does not define you; it is part of your story that can fuel your strength and inspire others along the way.

Michelle D. Garrett, Divas With A Purpose
Balancing the demands of entrepreneurship with the challenges of anxiety requires dedication, self-awareness, and a commitment to self-care. By embracing these eight in-depth tips, you can foster a holistic approach to success that encompasses both your business goals and your well-being.
Remember, your journey as a female entrepreneur is a testament to your resilience and determination. By prioritizing self-compassion, effective communication, and a growth mindset, you can navigate the entrepreneurial landscape while thriving in your pursuit of success. Your anxiety does not define you; it is part of your story that can fuel your strength and inspire others along the way.is a part of your story that can fuel your strength and inspire others along the way.
---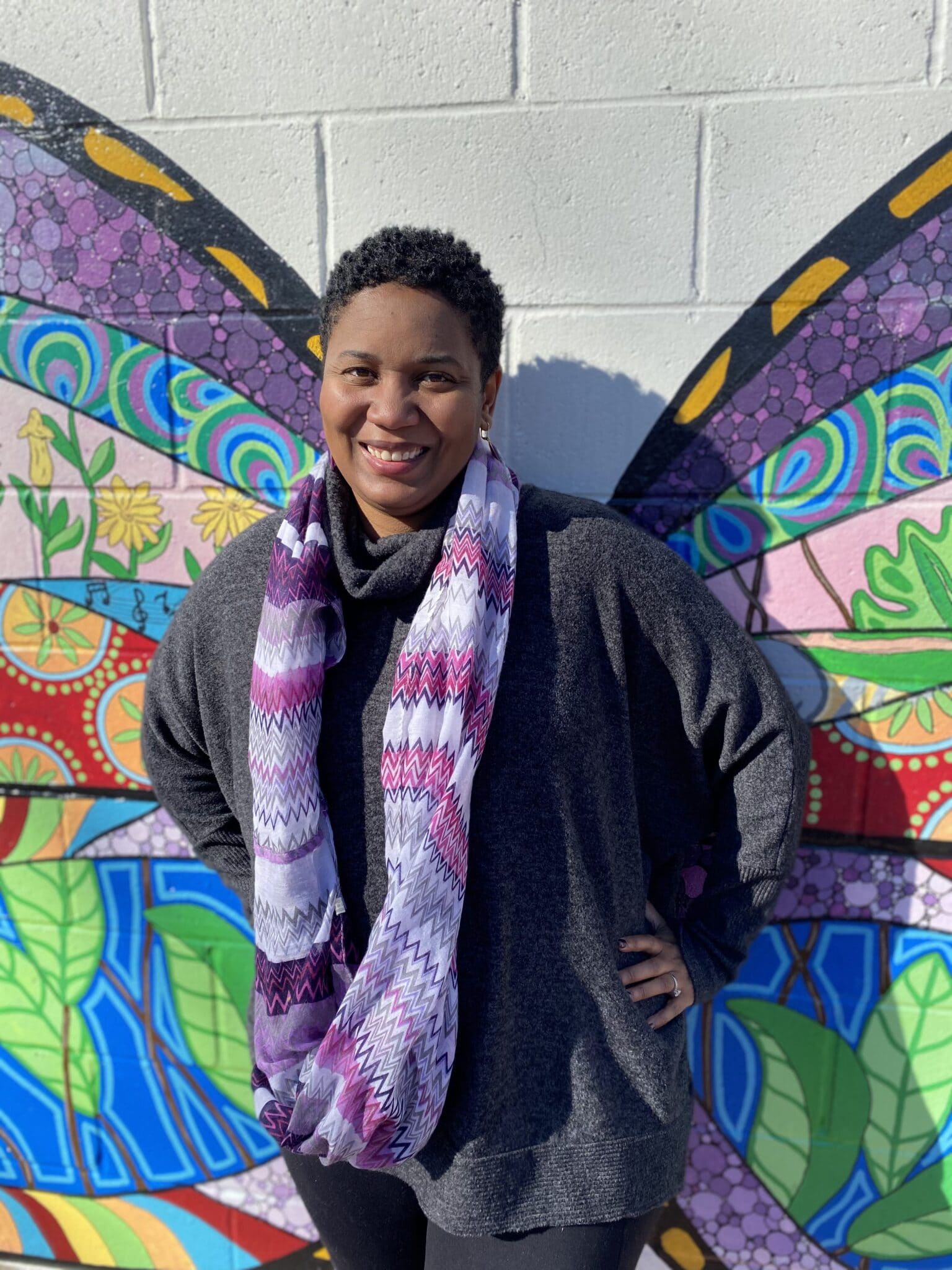 Michelle D. Garrett is the founder of Divas With A Purpose.
She focuses on sharing resources for being purposely productive; setting personal and professional goals and achieving them through daily action; and successfully running a business while focusing on your mental health. Michelle is a full-time entrepreneur who specializes in teaching female entrepreneurs how to show up consistently in their business – online and off.
---