The holidays are coming up fast! Is your business ready to "sleigh" the season? If not, no worries – there's still time to make this holiday season the most successful yet.
For female entrepreneurs, this is a golden opportunity to not only boost your sales, but also foster a sense of community and connection with your audience. In this article, we'll delve into five essential steps that will help you prepare your business for the holidays and make the most of this festive season.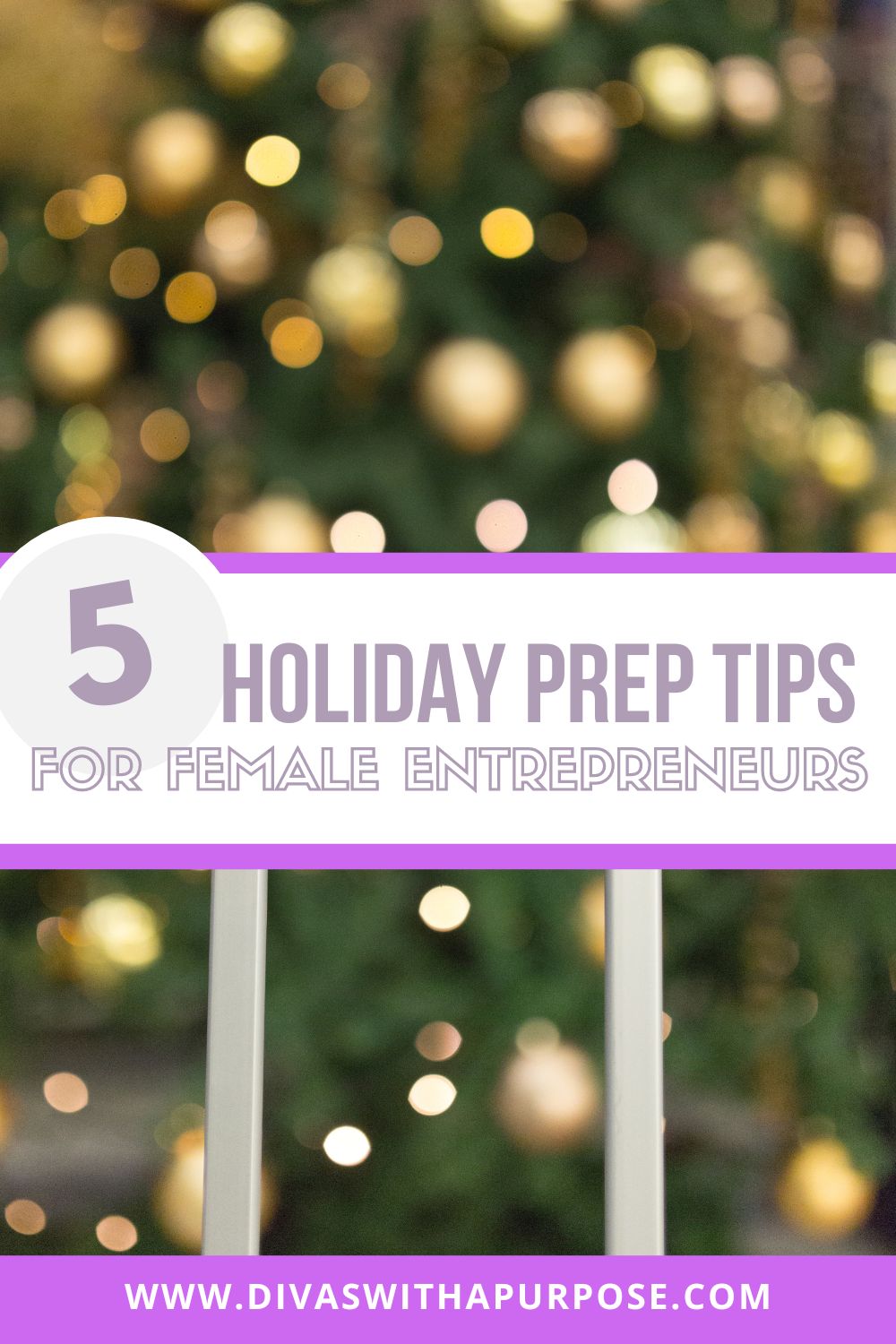 5 Simple Tips for Business Holiday Preparation
The holiday season is an exciting time for entrepreneurs. From festive marketing campaigns to holiday sales, it's a prime opportunity to end the year on a high note and kickstart the new year with momentum. For female business owners in particular, the holidays present a chance to thoughtfully reflect on the past year's accomplishments, intentionally plan for the future, and meaningfully connect with customers.
With the right mindset and strategy, you can leverage the holiday hustle to drive substantial business growth. Avoid the pitfall of just trying to push more products out the door. Instead, focus on fostering community and nurturing relationships. Build trust and goodwill that lasts far beyond this season.
The most successful entrepreneurs adopt an abundance mindset during the holidays. They understand success isn't just about increasing sales (although that's important!), it's about cultivating a spirit of gratitude, sharing stories that inspire, and creating cherished memories for their customers. Approaching the holidays from this place of positivity and purpose will help you develop winning holiday campaigns that perfectly position your business to end the year strong.
Adopt an Abundant Mindset
The foundation of success in any endeavor, including your business during the holidays, is the right mindset. It's time to shift from a mindset of scarcity and lack to one of abundance. This is where success truly begins. Here's how you can get started:
Reprogramming Beliefs: Identify and challenge any limiting beliefs that may be holding you back. Replace them with empowering beliefs that align with your holiday goals.
Visualizing Success: Take time each day to visualize your business thriving during the holiday season. Visualize happy customers, increased sales, and a sense of fulfillment.
Gratitude Practice: Cultivate gratitude for what you have achieved so far. This positivity will attract more abundance into your life and business.
---
---
Your Business Holiday Preparation Should Begin With Goal Planning
Success during the holiday season requires clear and strategic goal-setting. Instead of simply hoping for the best, take these steps:
Set Inspiring 90-Day Goals: What do you want to achieve during this holiday season? Set specific, measurable, and inspiring goals for the next 90 days.
Break it Down: Divide your 90-day goals into monthly, weekly, and daily tasks. This breakdown will make your goals more manageable and less overwhelming.
Create Holiday Marketing Campaigns
A well-planned marketing campaign can make all the difference during the holiday season. Here's how you can create impactful holiday marketing campaigns:
Promotions and Sales: Plan your holiday promotions and sales in advance. Offer special deals or bundles to entice customers.
Social Media Content: Create a content calendar that incorporates seasonal themes and trends. Engage your audience with holiday-related posts and stories.
Email Sequences: Design email sequences that nurture leads and guide them towards making a purchase. Use catchy subject lines and personalized content.
Optimize Social Media
Social media is a powerful tool for connecting with your audience during the holidays. Here's how you can optimize your social media presence:
Holiday Posts: Craft engaging and shareable holiday-themed posts. Share behind-the-scenes glimpses of your holiday preparations and celebrations.
Special Offers: Announce your promotions and special offers on social media platforms. Use eye-catching visuals and hashtags to increase visibility.
Paid Advertising: Consider boosting your posts and running paid advertising campaigns to reach a broader audience. Target your ads to potential customers.
Implement Self-Care
The holiday season can be hectic, and it's crucial to take care of yourself to avoid burnout. Implement these self-care practices during your business holiday preparation:
Schedule Self-Care: Make self-care a non-negotiable part of your daily routine. Schedule breaks, exercise, and relaxation time.
Manage Energy: Pay attention to your energy levels. Prioritize tasks when you're most productive, and take breaks when you need them.
Set Boundaries: Don't overcommit. Set clear boundaries for work and personal life. Communicate these boundaries to your team and clients.
Stress Management: Practice stress-reduction techniques, such as meditation, deep breathing, or mindfulness. Remember that a calm mind is a creative mind.
Embrace the Holiday Spirit for Business Success
The holidays will be here before we know it. Now is the time to take action and prepare your business for a successful season. By adopting an abundant mindset, strategically planning your goals, creating effective holiday marketing campaigns, optimizing your social media presence, and implementing self-care practices, you'll be well-equipped to make the most of this festive season.
Don't wait; start today and watch your business flourish during the holidays. Remember, success is not just about sales, it's also about building lasting relationships with your customers and fostering a sense of goodwill that extends far beyond the holiday season. Happy holidays and happy business building!
---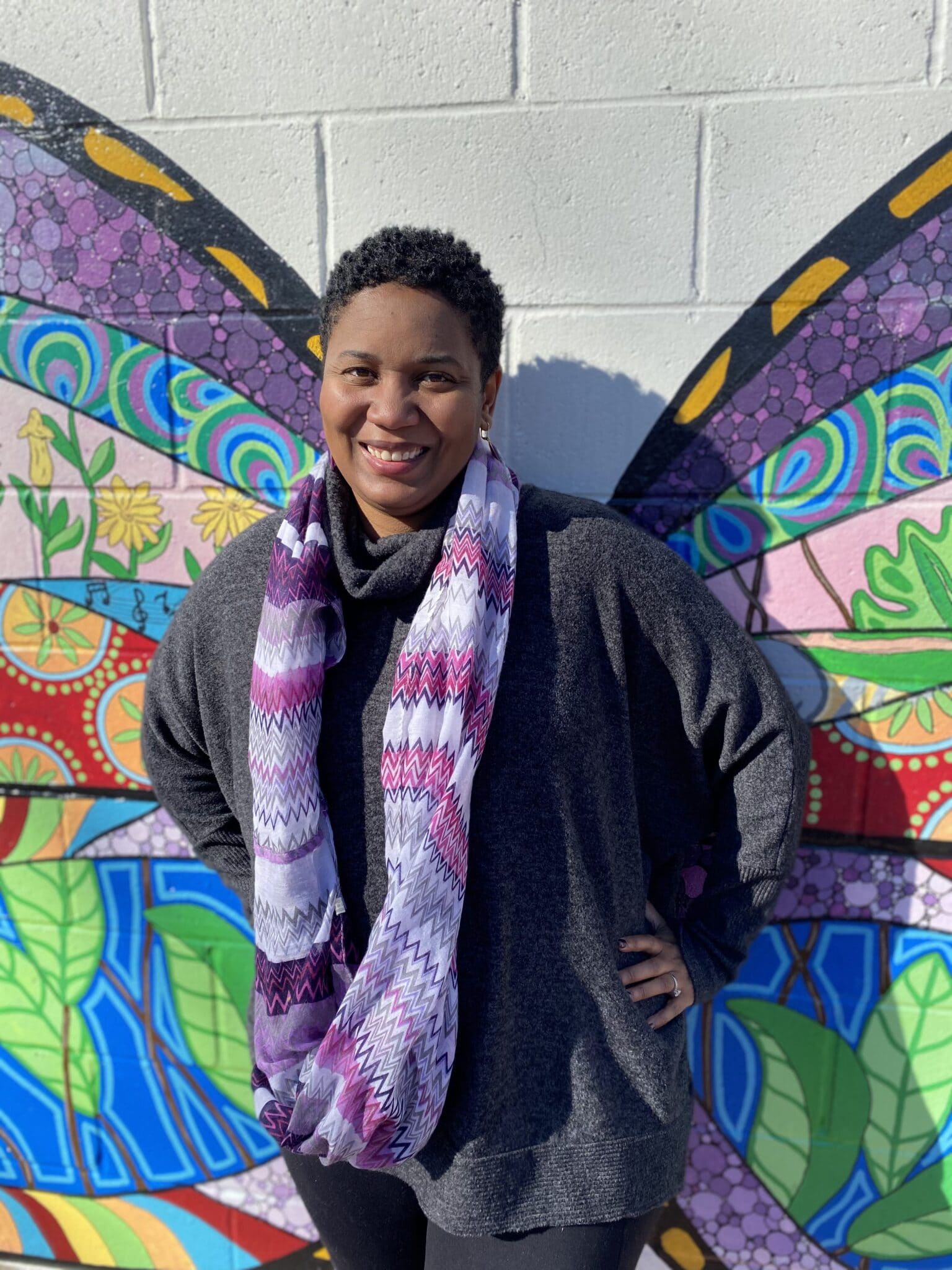 Michelle D. Garrett is the founder of Divas With A Purpose.
She focuses on sharing resources for being purposely productive; setting personal and professional goals and achieving them through daily action; and successfully running a business while focusing on your mental health. Michelle is a full-time entrepreneur who specializes in teaching female entrepreneurs how to show up consistently in their business – online and off.
---