With the rise of ridesharing use, it is important to stay informed and aware of ways to stay safe while using different services. Someone shared the post below into a private group I belong to. While shared with good intentions, commenters quickly pointed out that many newer vehicles had the option to engage the child safety lock with a button in the front seat.
As someone who travels frequently for business, I use ridesharing vehicles frequently. It is easy to slip into a comfort zone when using them regularly.
The purpose of this article is not to cause additional stress or anxiety. It is a reminder to stay safe and alert. Thankfully, some ride-sharing companies are instituting company-wide policies to protect their customers and drivers.
[Tweet "#NowReading: Ridesharing Safety Tips to Consider When Traveling"]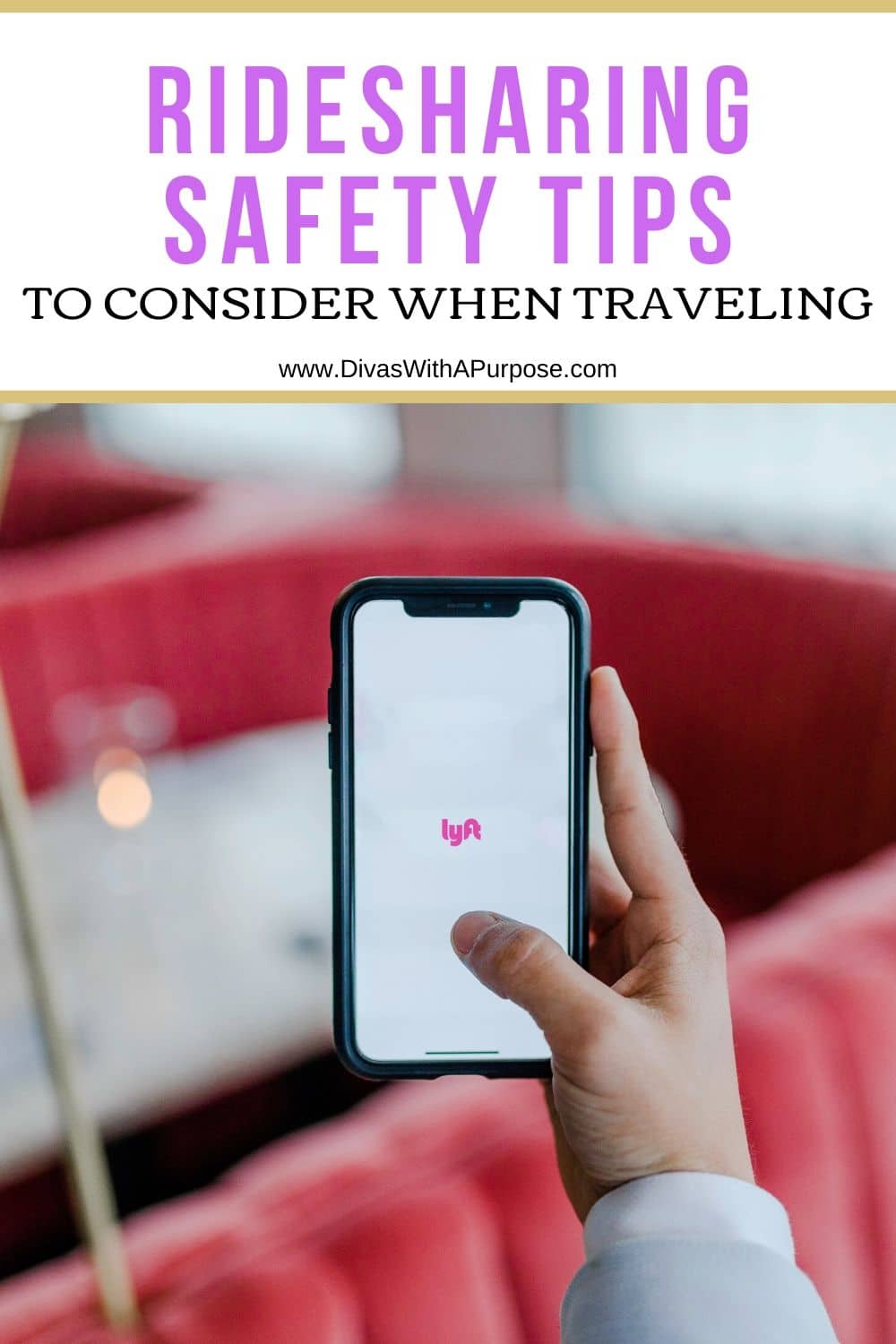 10 Ridesharing safety tips
1 – Always check the make, model and license plate of the vehicle against your app.
Most have the option to share your status update. Do this. I have also seen family and friends post the information on social media to "friends only" or using a specially curated list for these types of updates.
The "share status" option in the Uber app shares your driver's name, photo, license plate, and location. Your trip and estimated time of arrival can be tracked, even if they do not have the Uber app installed on their phone.
The "send ETA" feature on the Lyft app is very similar. It sends a text with details about the car, the driver, and how far along you are on your route.
2 – Decline any drinks or snacks offered.
3 – Wait for your ride indoors.
This way you are not signaling passing vehicles that you are waiting for a ride.
4 – Map your route via your GPS while riding.
This will alert you if your driver strays from the assigned route. Ask questions if they deviate from the route.
5 – Do not share private information with your driver while chatting during the ride.
6 – Ask the driver your name and destination.
After the murder of Samantha Josephson, a senior at the University of South Carolina in March 2019 by a fake Uber driver, her parents founded the #WHATSMYNAME Foundation. Its mission is to educate others on the importance of rideshare safety.
7 – Call someone from the vehicle.
Especially if you feel uncomfortable. Let them know you are en route, estimated time of arrival and that you have sent them the tracking information.
A personal safety app can also alert others if trouble arises. Some apps to consider are:
– SafeTrek
– bSafe
– React Mobile
– StaySafe
– Watch Over Me
– Tego
– iWitness
9 – Always trust your gut.
Your personal well-being is much more than your rider rating. I have had rides where something did not feel "right" and I've declined the ride.
10 – Leave feedback about your experience.
Whether or not it is positive, leave a review. This helps other riders decide about their trips, alerts the company, and the great drivers that are out there getting us to our destinations safely are recognized.
---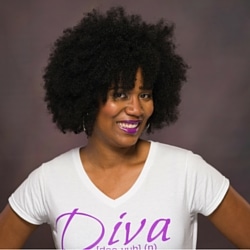 Michelle D. Garrett is the founder of Divas With A Purpose. She focuses on sharing resources for being purposely productive; setting personal and professional goals and achieving them through daily action; and successfully running a business while focusing on your mental health. Michelle is a full-time entrepreneur who specializes in teaching female entrepreneurs how to show up consistently in their business – online and off.
If you enjoyed this article on ridesharing safety tips, you will also enjoy reading: