Disclaimer: This article on must-have business accessories when traveling contains information on a product I received free of charge to review and affiliate links.. Additional compensation may be received. As always, I share information on our site that will benefit this community of amazing Divas and help us to be more effective and productive in our personal and professional lives.
This weekend was a whirlwind of travel for me and I am so thankful that I am getting better at pre-packing so there is less stress and less of a chance that I will forget something behind.
When traveling for business, there are certain must-have accessories that I need to ensure that I am productive and efficient on the road.
One of the great things about having a home-based business is that I am able to work for almost anywhere. Over the past year, there are a few accessories that I have come to love to make my work and travel easier.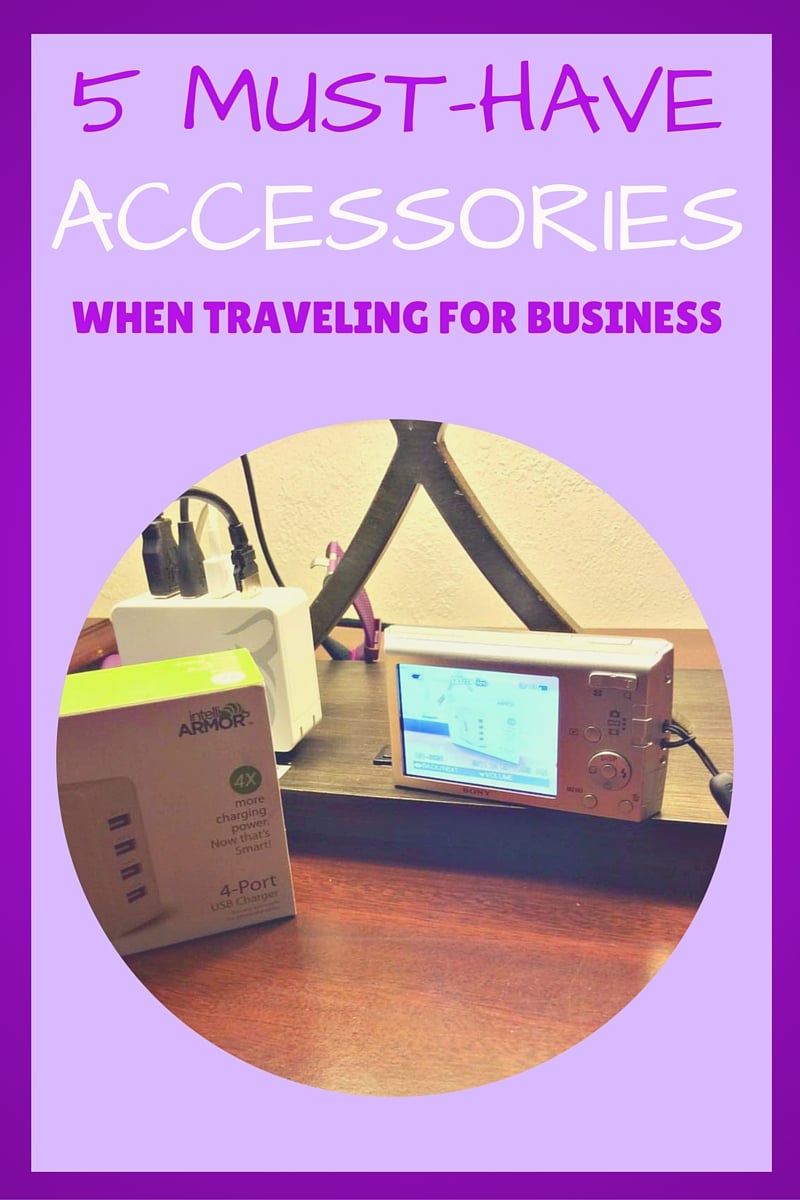 5 Must-Have Business Accessories
1 – Travel Essential Oil Diffuser
I have shared before how much I love essential oils and use them regularly in our household for various reasons. Diffusing them is something that is done regularly and having a travel diffuser has made a huge difference. Usually I take lavender (to relax) and sweet orange (for clarity and to fight off germs) with me while traveling.
Here's one of my favorites to travel with and available on Amazon.
2 – Powerbank
A powerbank is a portable charger that you can slip in your purse or briefcase and quickly give your electronics a charge. I rely heavily on my smartphone when traveling so having a powerbank for it is necessary to ensure I'm able to check email, update my social media accounts, use my GPS and reach my family for "I love yous" and "I miss yous". These, also, come in very handy when spending your days in conference sessions.
This is the powerbank that I own (also available on Amazon) and use for long-distance traveling. It's bulky but I'm able to charge multiple devices throughout the day while in sessions or during long layovers.
3 – USB Charger
When traveling for business and staying in a hotel, the reality of just how many items I have that require charging hits home. And I can never seem to find enough plugs in convenient locations without unplugging a lamp or alarm clock. That's why I love the intelliARMOR 4-Port USB Charger. I can charge up to 4 items at once using one device. It's super light-weight and easy to pack. It, also, comes in handy in the airport so I'm not hogging ALL the plugs in between flights.
Other great benefits include:
intelliSMART charging technology determines the need of any attached device and adjusts power for a fast an efficient charge.

SPACE SAVING: Compact design lets you power all your devices whether at home or on the go.

ULTRA FLEXIBLE: Simultaneously charge smartphones, tablets, Fitbits, cameras, or anything that uses a USB port.

DEPENDABLE DESIGN: lightweight, compact and easily portable. Fits in the palm of your hand and perfect for travel.

Backed by renowned intelliARMOR customer service, 30-Day Money Back Guarantee, Lifetime Warranty and Hassle Free support.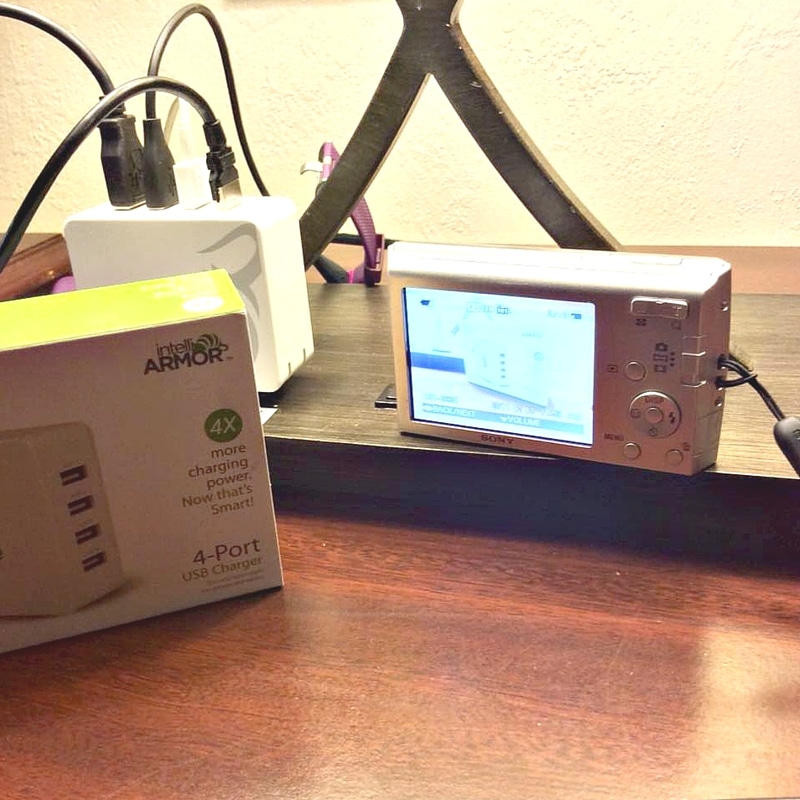 Thank you IntelliARMOR for providing a discount code to the Divas With A Purpose community. You can purchase this product on Amazon and use the code SmartPwr to save 20% on your order.
4 – A Mobile Hotspot
While most places offer free wi-fi, due to the confidential nature of some of the projects that I work on having a mobile hotspot is not just beneficial, but necessary. I have, also, learned not to depend on hotel wi-fi for connectivity. My mobile hotspot allows me to connect quickly and securely to the Internet.
Related Article: Office On The Go Essential: Mobile Hotspot
5 –  Trackers
I will admit that I can be a little scatterbrained at times. Especially when stressed or overly tired – both that seem to happen more when I travel. Having gadgets that will track my essential items (keys, cell phone, laptop, etc) if I misplace them are awesome and have helped to save me so much time and stress.