Quit Your Day Job debuted on Oxygen on March 30th and I am hooked!
Four investors choose 3 up-and-coming business ideas, get to know them personally and decide after a series of challenges who they will support with their dollars.
I'm really here for this idea. There's so much that goes into starting a business and this show gives us a glimpse into a side of the entrepreneurial journey that's often not discussed.
For example, Jamilah Lang (founder / owner of Mane Therapy) had been turned down 38 times for her Weave Scratcher Pro product! However, the 39th attempt proved to be a game-changer for her business after she received funding and very profitable advice on how to shift the focus of her business.
I had a great time live-tweeting with others during the show and shared these takeaways with my local goal accountability group once the show concluded:
3 Takeaways from Quit Your Day Job Episode 1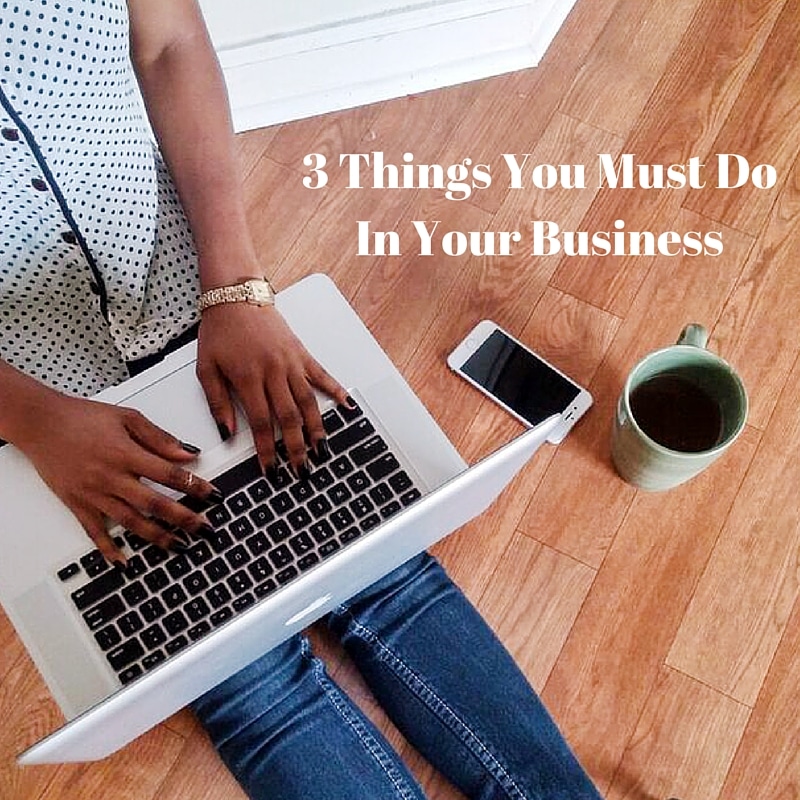 3 Things You Must Do In Your Business
Know When To Ask For Help: It was apparent that Jamilah needed assistance with her pitch and overall presentation of her product. While I'm impressed with her perseverance, if you are consistently hitting a brick wall within your business.
Stop.
Regroup.
Refocus.
And reach out for help. Have a community – whether face-to-face or virtually – that you trust and can depend on to give you some serious feedback and suggestions for improvement. Invest in the area that you're not strong in – marketing, public speaking, accounting, product packaging, etc.
Save yourself time and energy by asking for the assistance that you need.
Be Receptive to Advice: This goes hand-in-hand with asking for help – be open to receiving feedback and implementing changes within your business. Yes, you have to be able to discern advice that is not coming from the correct source, but by closing yourself off from those that are truly wanting to help you could be stunting your growth.
Be Confident In Your Brand / Your Product. This right here! It amazes how many women I encounter that lack confidence within themselves which comes across as a lack of confidence within their business. Know your stuff, Divas. If you don't believe in yourself, how can you expect others to do the same and invest their hard-earned money into your product and services?
[Tweet "Exude Confidence In Your Brand. #QuitYourDayJob Episode 1 Takeaways"]
I'm looking forward to seeing the businesses that come through in upcoming episodes and watching their overall success after their opportunity on Quit Your Day Job.
Related Articles: