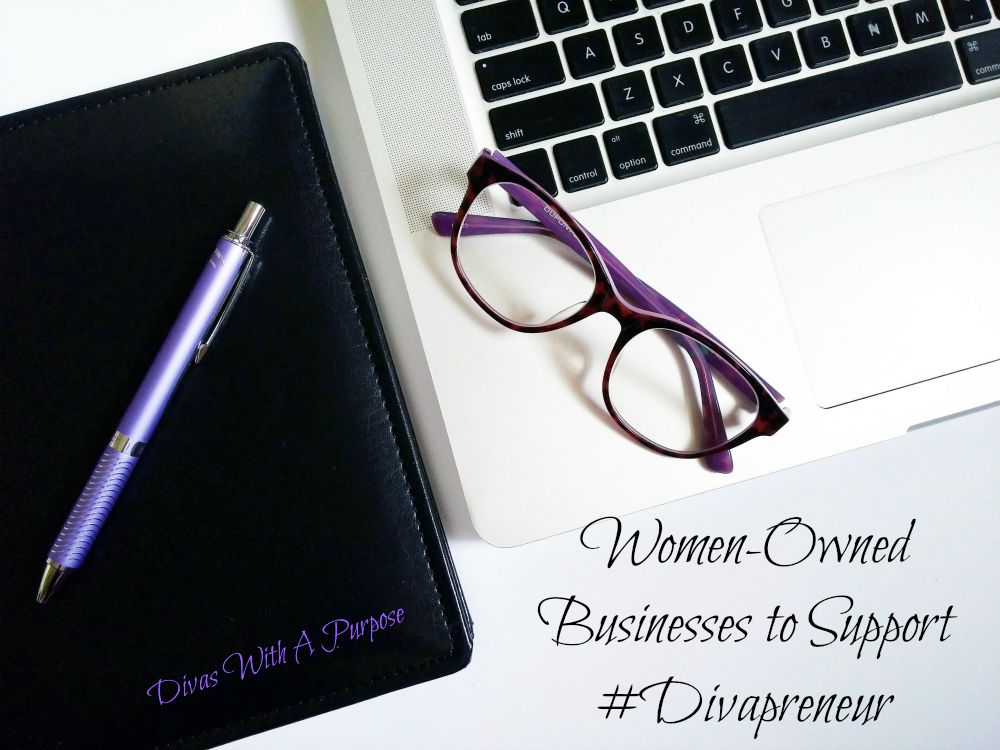 Here at Divas With A Purpose we wholeheartedly support women-owned businesses and fellow Divapreneurs.
Definition of a DIVA: a woman who is driven, inspiring, victorious and called to action in her personal and professional life
Definition of an entrepreneur: a person who organizes and operates a business or businesses, taking on greater than normal financial risks in order to do so.
Put those two together and you have a phenomenal #DIVApreneur:
A DIVA who organizes and operates her business (full or part-time) while collaborating with and sowing into her personal and professional circles to inspire others to be the best they can be in all areas of their lives.
Below is a list of fellow Divapreneurs and the services that they offer. If you are a fellow divapreneur,
we encourage you to submit your information here to be included.
Note: This page does include affiliate links.

[Tweet "A List Of #WomenOwned Businesses To Support #Divapreneur"]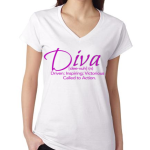 The Divatude Collection launched in 2014 and is owned by Michelle D. Garrett, the founder of Divas With A Purpose.  Their#DivaDefined tees are their original design and help spread their message of positivity and uplfiting women to be the best DIVA they can be in their personal and professional lives. The Divatude Collection, also, offers an affiliate program and works with social media influencers to help spread their positive messages.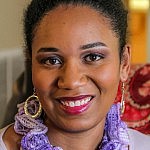 Among Michelle D. Garrett's many great interests, connecting and collaborating with others ranks highest. She strongly promotes the concept of the gathering of like-minds. In that spirit of networking, Michelle offers virtual and face-to-face courses on topics that help women grow their home-based and small businesses. As a popular online community builder, Michelle has mentored and assisted many bloggers and business women with expanding their own online communities through social media and email marketing. For the past 3 years, she has worked one-on-one with women to help develop S.M.A.R.T. goals for their personal and professional lives and provide group and one-on-one accountability. You can find a comprehensive list of the services Michelle offers here.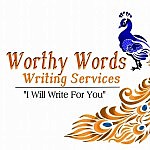 Worthy Words Writing Services provides writing and editing services to meet every possible need. It is my desire to relieve the anxiety and inconvenience of writing tasks, assist in creating effective written products and inspire all. For all of your writing, editing and proofreading needs, Worthy Words Writing Services is here for you. Connect with them on social media: Facebook | Instagram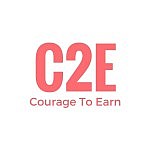 Brandi Jeter Riley is an Oakland, CA based Community Builder who is passionate about working with content creators. She has coached hundreds of Online Influencers on everything from blog design to content and career planning. Most recently Brandi launched "Courage To Earn", an online community dedicated to encouraging women to be Courageous Earners. She's has, also, authored 2 books that are great resources: Pitch Session: The Blogger's Guide To Pitching Partnerships, Collaborations and Sponsored Projects and Pitch Session: Write Better Emails. Both can be purchased by clicking here. You can, also, connect with her on social media: LinkedIn | Courage To Earn Facebook
[Tweet "A List Of #WomenOwned Businesses To Support #Divapreneur"]
Rhachelle Nicol' is a mother, author, speaker, writer and advocate, who discovered that her life purpose is to bring healing and hope to others. Her company, RN Brand & Design was established to serve as a fundraising concept for non-profits, ministries and community organizations. A collection of inspirational shirts inspired by life's journey from being broken to being made whole. This collection of Christian shirts creates an opportunity to share your testimony, like the bestselling My Scars shirt that reads, "I show my scars so that others know they can heal…" Connect with her on her on social media: Twitter | Instagram
If you're a DIRECT SALES CONSULTANT, you'll definitely want to connect with PromotingDirectSales.com – a website full of resources to help you promote your business, grow your team and increase your sales. You can get a FREE Business Breakthrough Starter Kit that includes home party consultant tips; a worksheet to overcome No's; a success calendar; and 8 steps to Direct Sales Success by clicking here.
Dani works as a life & wellness coach in private practice and a fitness coach through beachbody. She is very passionate about helping women (especially busy working moms and divapreneurs) transform their bodies, minds, income and lifestyle. Learn more about her virtual fitness coaching options here.  You can, also, connect with her on social media: Facebook | Instagram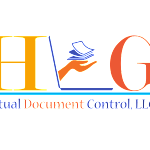 Charmaine Gresham, the owner of HLG Virtual Document Control LLC,  has been providing records management to business professionals since 2000. Charmaine maintains a "commitment to excellence" attitude with strong business acumen. She serves with a passion to exceed her clients' expectations by getting it right the first time. Her military career has taught flexibility, focus, and determination. You can, also, connect with her on Facebook and LinkedIn.
If you are a fellow divapreneur, we encourage you to submit your information here to be included.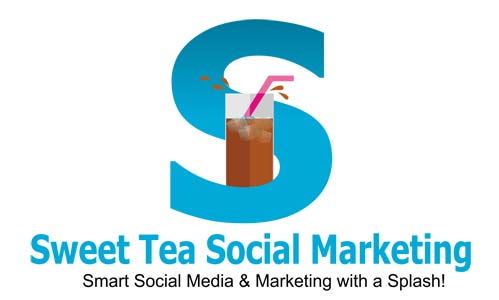 Heather Heuman is a social media consultant, strategist and speaker that loves diving into the trenches with her clients to help them see that social media can give them great results for their small business. She is the founder of ElizabethtownFamily.com, a digital marketing company/blog connecting a community near Fort Knox, Kentucky, and the founder of Sweet Tea Social Marketing. Connect with Heather on social media: Facebook | Instagram | Twitter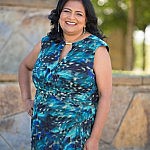 Aspiring Mompreneur is a resource for mothers and mothers-to-be who want to make the leap into working from home. Perhaps you want to work at home as an entrepreneur, an Independent Contractor or for a new or current employer. Whichever path you choose, Irene Krasnof wants to help you in your journey. | View Irene's Interview for our Divapreneur Chronicles | Connect with Aspiring Mompreneur's on social media: Facebook | LinkedIn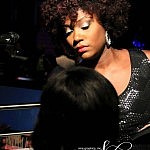 E'toshia McFarland is a multi-faceted and talented makeup artist in Columbia, South Carolina with an amazing knack for detail and flawless delivery. As the founder and owner of Faces By ETOSH, she has created beautiful looks using the latest in makeup mediums and techniques. Faces by ETOSH specializes in providing full face makeovers, enhancing your natural beauty and proper skin care routines. E'toshia can create an individualized beauty regimen to fit any face. With flexible scheduling she can accommodate almost any schedule, even traveling on location to meet with and provide MUA services for clients. With an affable personality, E'toshia creates gorgeous looks in an easy-going yet professional vibe. Clients receive tips on makeup, skincare and recreating their desired looks at home. Connect with Faces By ETOSH on Facebook and Instagram.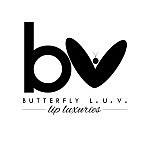 Butterfly L.U.V., a line of luxurious lip products, was founded by El'Lise Bethel in February 2014. The brand was created to provide financial aid for families affected by Domestic Violence. BLUV is for women who seek LUXURY without the guilt, a line that inspires, enhances your exterior beauty, and benefit women that are broken from within. So treat your lips to BLUV, because YOUR Lips ARE Worthy of Royalty. Connect with Butterfuly L.U.V. on Facebook and Instagram.

Kita Bryant is a Goal Digger that wants and encourages others to dream and dream big. She's the owner of Kokoa Media will take your vision combine it with their imagination, talent and skills to create a story that you will love. She is all about helping others and providing quality work without an extravagant price tag. She's available to help you with social media marketing, web design and other visual design projects (logos, social media headers, printed projects, and so much more). Connect with her via social media on Facebook, Twitter and Instagram. (Make sure you let her know you heard about her services from Divas With A Purpose.)
[Tweet "A List Of #WomenOwned Businesses To Support #Divapreneur"]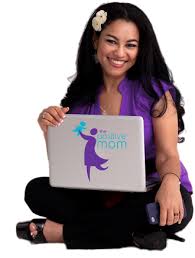 Elayna Fernandez, best known as The Positive Mom, is an author, speaker, an award-winning success guide, wife, and mother. She loves mentoring mom bloggers on how to turn pain into purpose and their passion into their paycheck by developing a millionaire mom mindset. She considers herself a geekess and word-nerd and loves pouring her heart out about the topics of motherhood, mompreneurship, and motivation for moms. Elayna's website is full of information that will help you be the best Mom, Mompreneur and YOU that you can be in all areas of your life. She, also, offers one-on-one and group mentorship. Connect with Elayna on social media here: Facebook | Twitter | Instagram
Brandy Butler is a Podcast Maven and Digital Strategist and the Diva behind Brandy Butler Online. She is passionate about the power of spreading positive messages.  Having a professional IT background, she likes equate the computer programming term "Garbage In, Garbage Out" to our societal inputs such as music, news, and television.  Brandy believes that if more great and uplifting content could get as much exposure as the filth that is currently perpetuated throughout today's media, the positive impact on society and subculture would be tremendous! It's her personal mission to help spread more positive messages to the masses.  She helps her clients get their platform messages maximum exposure while allowing them to focus on their central business functions.  Bottom line, she and her team handle her clients' key online platform marketing elements which frees them up to focus on their personal genius. You can, also, connect with Brandy on social media: Facebook | Instagram
Right Order Concepts is a virtual assistant company that provides business support and personal care services. They will help you add order in your professional and personal life so you can do the things you love. Angela Beckham has over 10 years experience in administrative support and customer service. Out of a love for people and a knack for keeping things organized, she started Right Order Concepts- a perfect marriage between virtual business support and concierge service. It's her mission to establish lasting relationships through quality service. You can connect with Right Order Concepts on social media: Facebook | Twitter | Instagram
If you are a fellow divapreneur, we encourage you to submit your information here to be included.
Our Shea-Bar gives the consumer the opportunity to create a product that best suits his or her needs. They operate as both a service provider and manufacturer. The everyday hair and body butter on a brick and motor shelf will not cater to one's own personal needs. Our Shea-Bar allows you to experience the makings of a perfect product for you. Connect With Our She-Bar on social media: Twitter | Instagram

Camesha is A Mama Motivator. She is a dream accountability coach for moms. Camesha is passionate about us re-discovering our passions and following our dreams. As mothers we tend to be guilty of saying someday and one day when it comes to our dreams. She motivates moms to not only tell our babies to reach for the stars but to grab a few for ourselves and show them how it's done. Connect with Camesha on social media: Facebook | Twitter | Instagram
JonAshton Public Relations is a global boutique agency specializing in Public Relations, Branding, Marketing, Social Media Management and Publicist services. With over 20+ years in the business, JonAshton provides these services for authors, conferences, major events and speakers. Connect with JonAshton PR on social media: Facebook | Twitter | Instagram
[Tweet "A List Of #WomenOwned Businesses To Support #Divapreneur"]