Have you ever wanted to give back to your community or support a cause you are passionate about, but felt like you didn't have enough time to commit to volunteering? If so, microvolunteering may be the perfect solution for you.
What is microvolunteering?
Microvolunteering is a growing trend in the world of volunteering, offering small and easy-to-complete opportunities that require little time, planning, or resources. These volunteer opportunities are designed to fit into the nooks and crannies of our busy lives, making it possible for anyone to get involved in charitable causes, regardless of their schedule.
Microvolunteering opportunities come in all shapes and sizes. Some examples include participating in online surveys, signing petitions, writing letters to elected officials, or even just spreading awareness on social media. These bite-sized actions may seem small, but they can make a big impact when done collectively.
Microvolunteering Day is April 15th
In fact, microvolunteering has become so popular that it now has its own designated day. Microvolunteering Day is celebrated every year on April 15th, raising awareness of the concept and how it can enable worthy causes and individuals to better the world via bite-sized actions.
The benefits of microvolunteering are numerous. Not only does it allow individuals to make a positive impact without sacrificing significant amounts of time or resources, but it also provides a sense of satisfaction and fulfillment that comes from giving back to one's community. Additionally, microvolunteering can help build skills, expand networks, and even boost one's resume.
So, if you are looking for a way to get involved in charitable causes without committing to a significant amount of time or effort, consider trying out microvolunteering. With the variety of opportunities available, there is sure to be a cause that aligns with your interests and values. And who knows? Your small actions may end up making a big difference.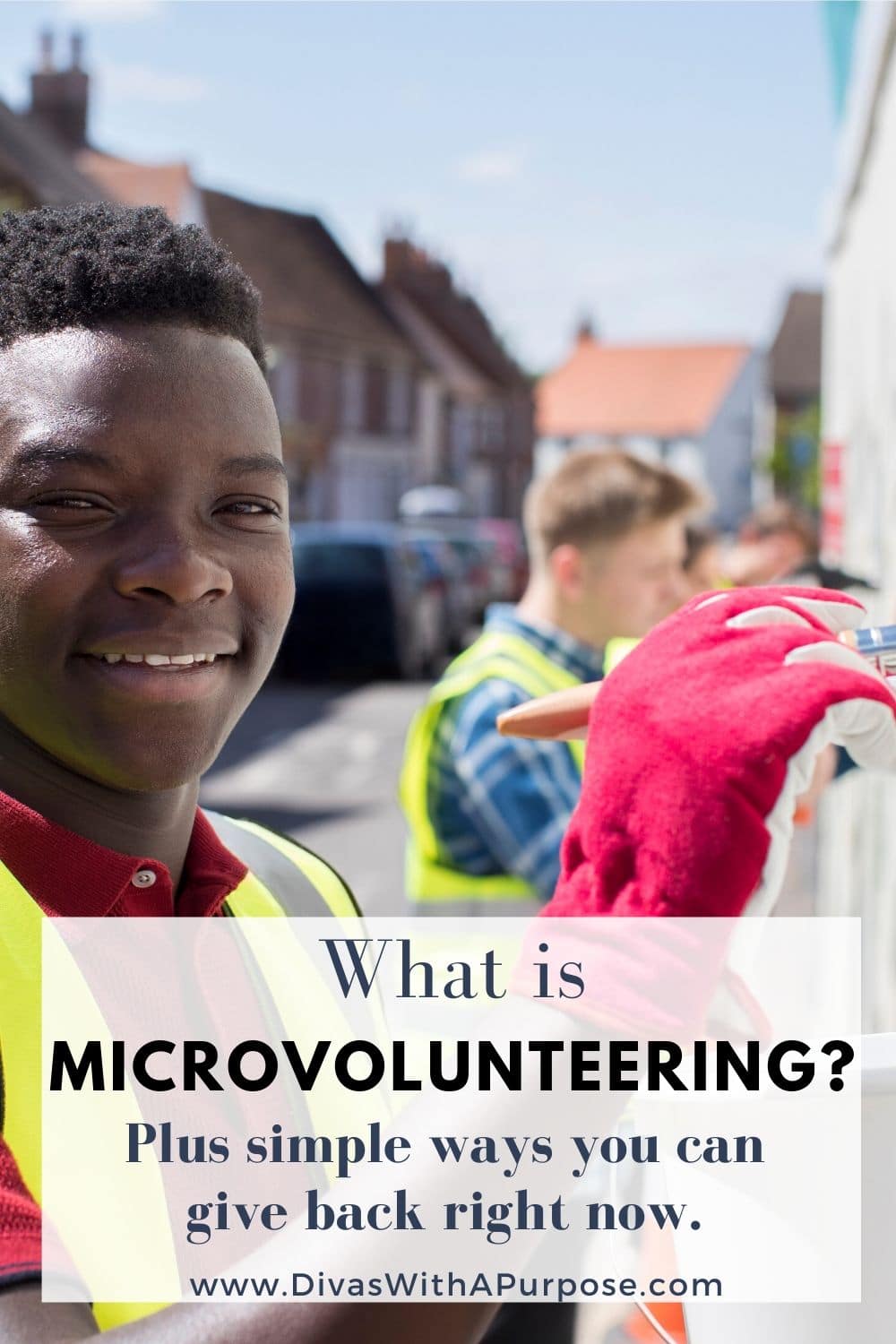 Microvolunteering Ideas
Signing a petition.
Giving a speech/talk to raise awareness.
Writing a blog post.
Preparing a video.
Helping with an exhibit.
Taking part in a sponsored race/walk.
Placing a collection box in a local business.
Completing a questionnaire.
Providing a case study.
Sorting recyclables.
Planting trees.
Collecting goods from neighbors.
Knitting a hat for premature babies.
Making masks for healthcare workers.
Signing an online petition.
Liking and engaging with an organizations' social media pages.
Taking part in a webinar.
Retweeting a message on Twitter.
Crowdfunding.
Shopping online through a dedicated link.
Reporting an issue in your community.
Contributing content to Wikipedia.
Setting up a Facebook event to support a cause.
Offering your talents to an organization (graphic design, administration, etc).
Donating socks to a nursing home
Cooking a meal at your local Ronald McDonald House.
Dropping off supplies to a local school.
Donating books to a neighborhood library.
Sign up for Charity Miles.