Have you heard of microvolunteering?
Simply put, it is volunteer opportunities that are super easy to complete. Microvolunteering opportunities typically:
involve small pockets of time.
are very simple to start and complete.
require little to no planning.
are convenient.
Microvolunteering Day is observed every year on April 15th and promotes awareness of the concept and how it can enable worthy causes and individuals to better the world via bite-sized actions.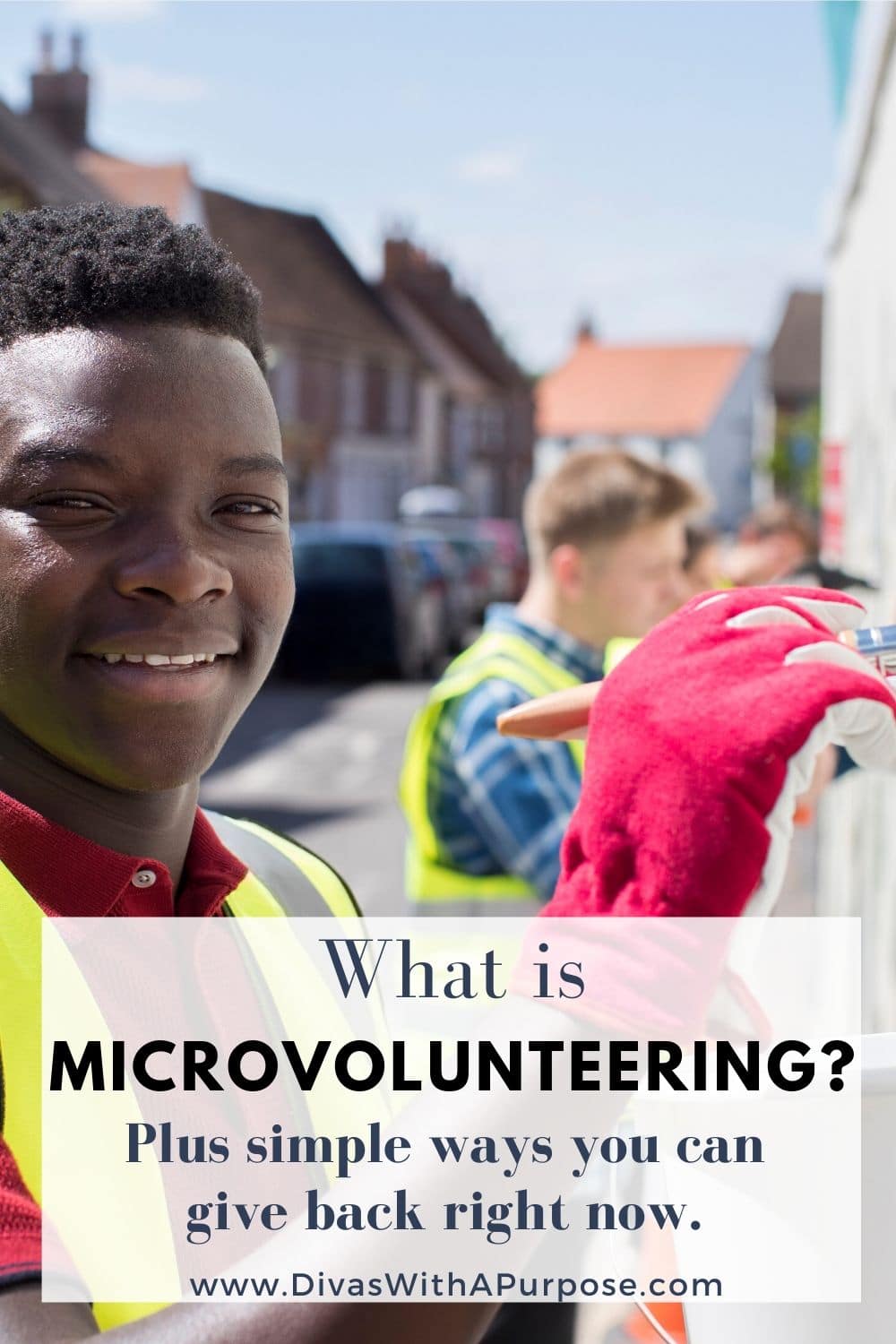 Microvolunteering Ideas
Signing a petition.
Giving a speech/talk to raise awareness.
Writing a blog post.
Preparing a video.
Helping with an exhibit.
Taking part in a sponsored race/walk.
Placing a collection box in a local business.
Completing a questionnaire.
Providing a case study.
Sorting recyclables.
Planting trees.
Collecting goods from neighbors.
Knitting a hat for premature babies.
Making masks for healthcare workers.
Signing an online petition.
Liking and engaging with an organizations' social media pages.
Taking part in a webinar.
Retweeting a message on Twitter.
Crowdfunding.
Shopping online through a dedicated link.
Reporting an issue in your community.
Contributing content to Wikipedia.
Setting up a Facebook event to support a cause.
Offering your talents to an organization (graphic design, administration, etc).
Donating socks to a nursing home
Cooking a meal at your local Ronald McDonald House.
Dropping off supplies to a local school.
Donating books to a neighborhood library.
Sign up for Charity Miles.