Quick Note: DonorsChoose sponsored this post. All opinions are my own.
Did you know that every year public school teachers in the United States spend over $1 billion of their own money on classroom materials for their children? That averages $500 – $1000 per teacher each year. As a parent that has been active in the Parent Teacher Organization, I have seen first hand how teachers have stretched the resources sent in at the beginning of the year, items donated by PTO / PTA organizations and used their personal resources to go above and beyond for their classrooms. Sometimes they're able to be reimbursed through programs within their school and many times they are not. Either way, most teachers are willing to make the sacrifices necessary to ensure their students have what is needed for the best learning experience possible.
Thanks to DonorsChoose teachers have another option to access vital supplies and experiences for their students without having to reach into their own pockets
DonorsChoose is the leading way to give to public schools. Charles Best, a high school teacher, founded it in 2000. Since its formation, DonorsChoose has fulfilled over ONE MILLION classroom projects.
You can see not only the financial impact but the number of students that have been directly impacted. Teachers also stated that having these projects funded have increased their effectiveness in the classroom, which leads to a better learning environment for all.
Where do you come in?
This time of year is one of the most popular times to give to classrooms. You can join the 4 million people that have used DonorsChoose to provide resources and/or experiences for a classroom. They vet each request. DonorsChoose sends resources (not cash) directly to the classroom. They also manage the reporting and ensure thank you's are sent do donors and school leaders. DonorsChoose has received the highest ratings from Charity Navigator and GuideStar for their transparency and accountability.
Use DonorsChoose for Your Giving
Thanks to my partnership with DonorsChoose, I have set up a page that highlights projects for elementary schools in South Carolina, Georgia and North Carolina. These projects fall under one of the following categories:
classrooms that are needing basic supplies
impact Special Needs Students
Food, Clothing, and Hygiene needs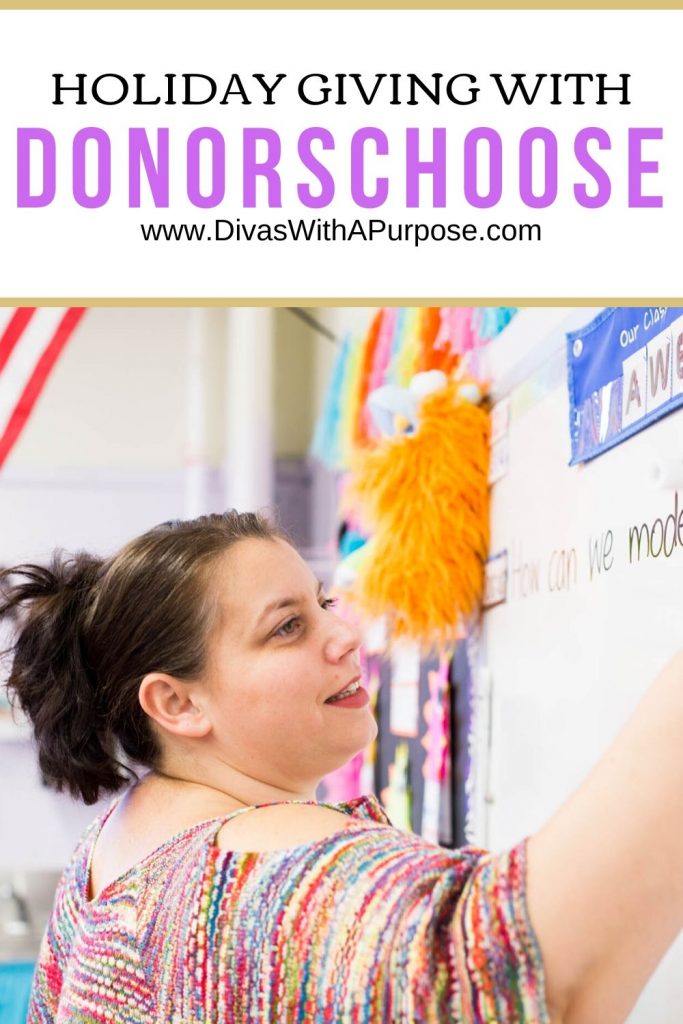 I would love your support this holiday season making a difference in the lives of teachers and students. Thanks to generous sponsors, many of the projects are being matched. Even if you are not in a position to donate to a project, a social share from the page would make a big difference.