Disclosure: This article on 6 tips to keep your teenage driver safe is written in partnership with University Motor Company in Columbia, South Carolina.
Did you know that teens have the highest crash rate of any drivers? Nearly four times that of drivers over the age of 20! It's statistics like this that I come across as we prepare to have a teenage driver in our household. Over the past few months we have been researching new-to-us vehicles and preparing ourselves for the car-buying process, but most importantly we have been focusing on sharing and modeling safe driving techniques for our teenager.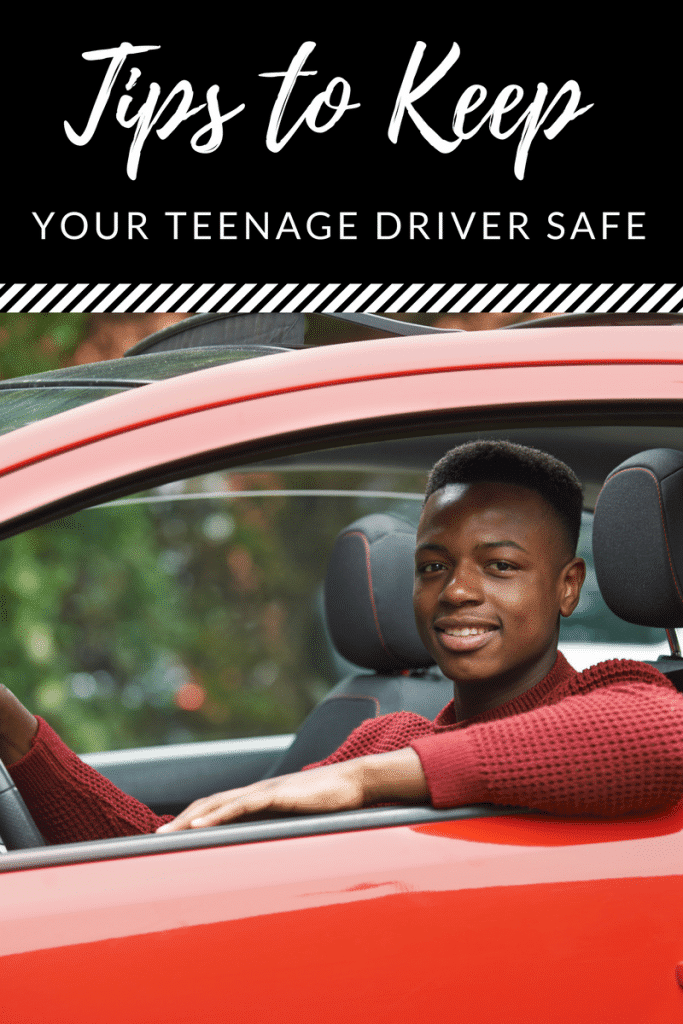 Tips to Keep Your Teenage Driver Safe
Here are a 6 tips we have been implementing to keep our teenage driver safe:
1. Give them the driver's seat. Remember to stay calm. If you panic, so will they. A panicky, inexperienced driver with a panicky parent is not a good combination.  Cover parking, multiple lanes, various road types, weather conditions and driving on different days and times. Draw attention to safety hazards and day-to-day conflicts. Simple, straightforward instructions are the best.
2. Set an example – wear your seat belt and stress the importance of them wearing theirs. Over 60 percent of fatally injured teens are unrestrained. Lead by example, Divas. Also, as you're driving point out different techniques that you use. My son and I chatted on a recent drive back to Columbia, SC on how I keep an eye on the vehicles ahead of me to get him in the habit and mindset to do the same. As he gets closer to getting his license, he spends more time watching the road and less time on his electronic devices when we are in the vehicle.
3. Limit the number of friends allowed in the car when your child drives. Having ground rules for passengers and other types of distractions is to help keep your new driver and others safe.
4. Continue to periodically ride with your licensed teen. The sudden freedom he or she gains with a license can result in risky behavior, such as speeding. Teens are new to the road and can be overconfident.
5. Stress the importance that drinking and driving do not mix. Make yourself available should things get out of hand. Blood alcohol concentrations as low as 0.02 percent can hinder a driver's ability to track moving targets. Also, be mindful of any prescribed medications your child may take. My teenager has ADHD and we have started conversations with our family doctor on how different medications may affect his driving.
6. No cell phones. Did you know drivers with cell phones are four times more likely to be involved in crashes that result in injuries? Many states, such as South Carolina, have laws against driving and texting. Again, lead by example to keep yourself and others on the road safe.
These are just a few tips on the ways to keep your teenager safe when they are behind the wheel. As with all things parenting, it is a continuous conversation for us all to learn and grow together.
This post is sponsored by University Motor Company. 
As always, all thoughts and opinions are my own. 
University Motor Company has been selling quality used cars and trucks in the Columbia area for over 25 years. Helping people establish good credit has been a key part of their business by offering customers of all credit types the means to finance their automobiles. All of their vehicles come with CARFAX reports, service before the sale and come with a 30 day warranty. Their goal is to place you in a quality, affordable vehicle. You can visit University Motor Company and experience their great staff and service for yourself. University Motor Company 633 S. Assembly Street; Columbia, South Carolina 29201 Telephone: 803-254-5278
Related Articles: