Discover 10 empowering mantras tailored for women in their 40s-60s, balancing parenting and businesses. Transform your mindset, boost confidence, and navigate life's challenges with grace.
---
In the journey of life, we often find ourselves facing challenges that can shake our confidence. Whether you're a woman in your 40s, 50s, or 60s, juggling the responsibilities of raising teenagers and managing your own business, confidence can sometimes waver. That's where the power of mantras comes in. Mantras are simple yet profound words or phrases that, when repeated, can transform your mindset and boost your self-assurance.
In this blog post, we'll explore 10 empowering mantras specifically tailored to your unique journey. We'll delve into each mantra, providing examples of situations where they can be especially useful. Additionally, we'll share tips on how to incorporate these mantras into your daily life to help you navigate the challenges you face with grace and confidence.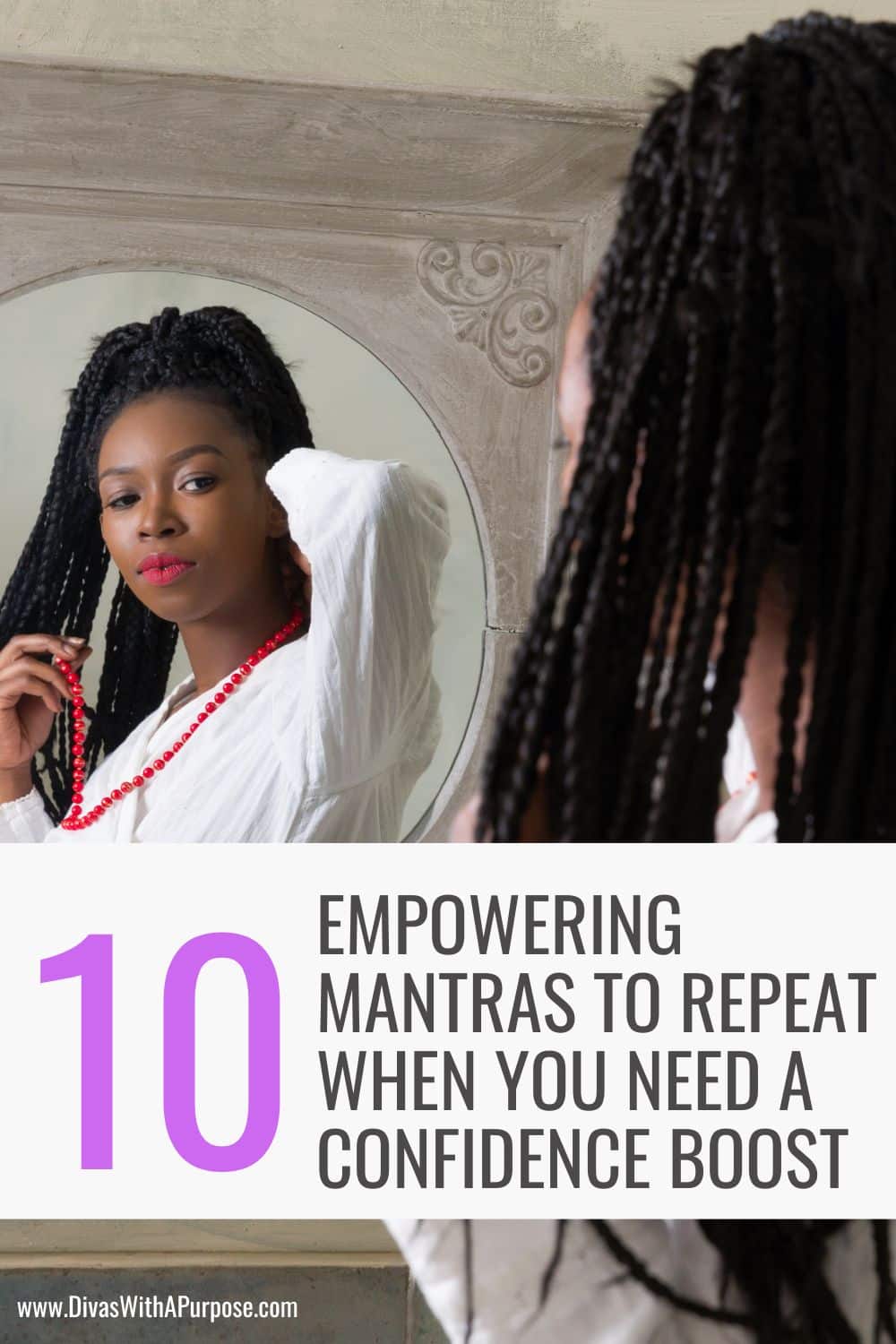 10 Empowering Mantras
I am strong.
This mantra reminds you of your inner strength and resilience. It's a powerful tool to use when facing tough decisions, handling difficult conversations, or overcoming obstacles in your business.
I believe in myself.
Belief in yourself is the foundation of confidence. Repeat this mantra when self-doubt creeps in, whether it's related to your parenting skills, business decisions, or personal goals.
My path belongs to me.
Your journey is unique, and you have the right to follow your own path. This mantra can be a source of comfort when you feel pressured to conform to others' expectations.
I have so much to offer.
Recognize your worth and value. Whenever you're faced with imposter syndrome or feeling inadequate, repeat this mantra to remind yourself of your capabilities.
I am worthy of love and belonging.
We all crave love and connection. Use this mantra to reinforce your self-worth, especially when dealing with relationship challenges or feelings of isolation.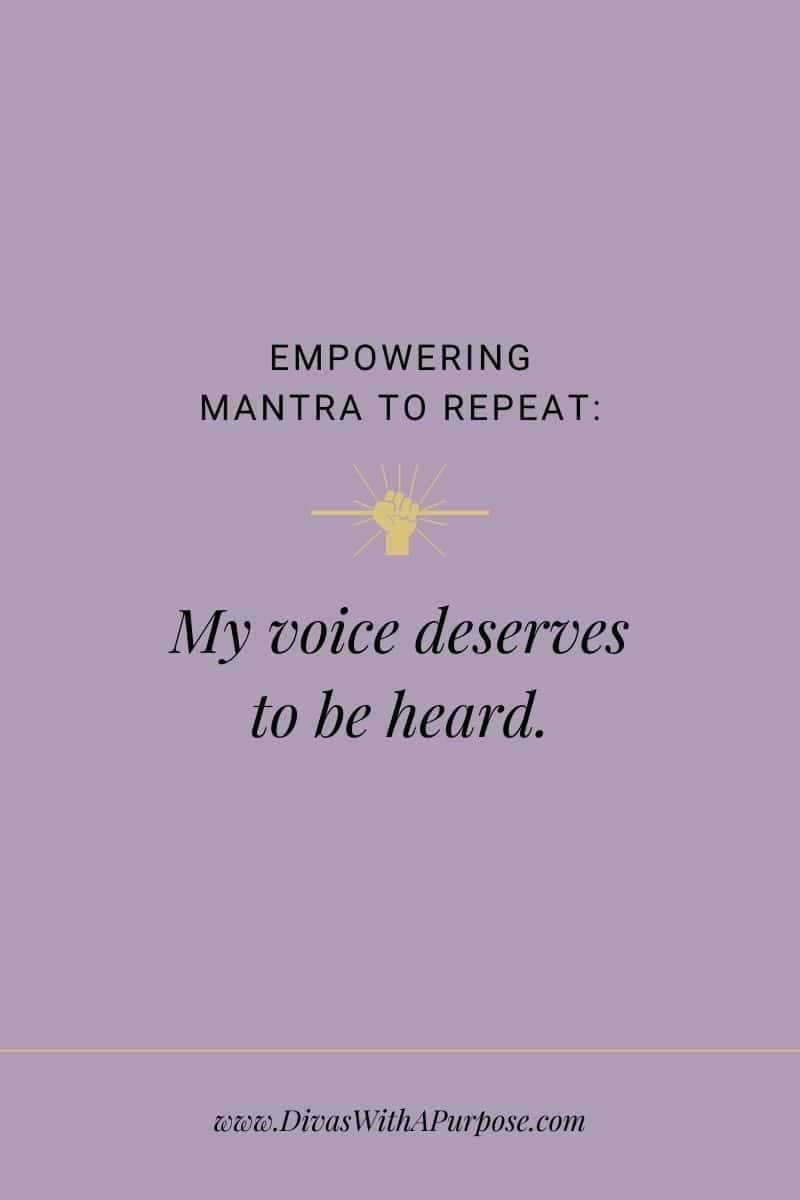 My voice deserves to be heard.
Your thoughts and opinions matter. This mantra can boost your confidence when speaking up in meetings, addressing concerns with your teenagers, or advocating for your business.
Challenges make me stronger.
Embrace difficulties as opportunities for growth. Whenever you encounter setbacks or obstacles, repeat this mantra to remind yourself that challenges are stepping stones to success.
I am embracing my full potential.
Acknowledge your untapped potential. Use this mantra to motivate yourself to explore new opportunities, learn new skills, or take on fresh challenges in your business or personal life.
I have the power to create positive change.
Empower yourself to make a difference. When faced with societal or business issues you're passionate about, remember this mantra as a call to action.
I am empowered with courage and confidence.
This all-encompassing mantra combines courage and confidence. Use it as a daily affirmation to remind yourself of your strength and capability to conquer anything life throws your way.
Tips for Using These Empowering Mantras
Now that we've explored these empowering mantras, let's discuss how you can incorporate them into your daily life to boost your confidence:
Affirmation Cards and Mirrors:
Create affirmation cards with your favorite mantras and place them on your mirror or other frequently visited spots. Seeing these messages regularly can reinforce their power.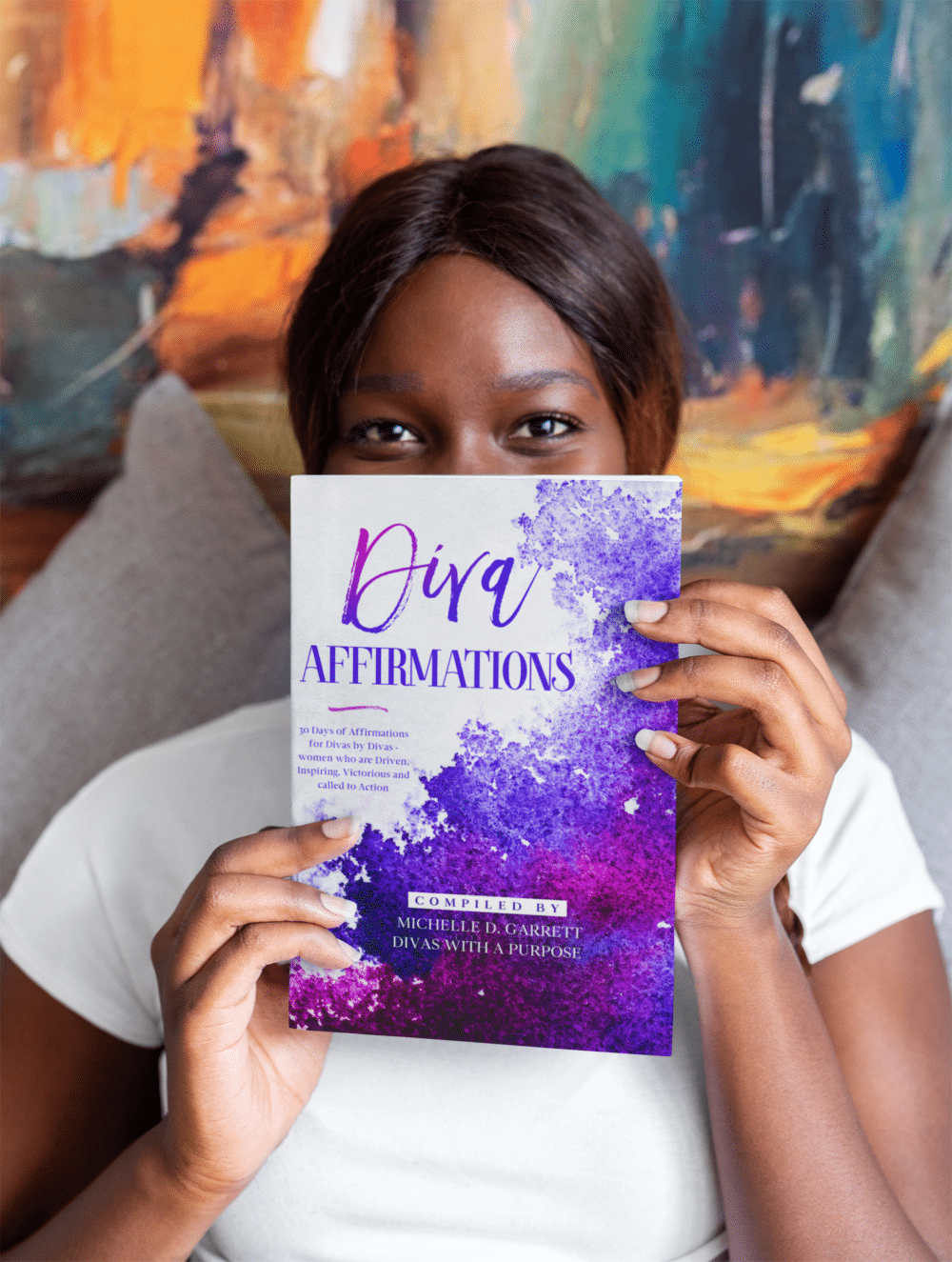 Ready to create positive, lasting change in your life? Diva Affirmations is a must have tool for your journey! With 30 encouraging affirmations for facing life's challenges, it will bring you so much wisdom and strength.
Click here to order your copy today.
Silent or Aloud Repetition:
You can repeat your chosen mantra silently in your mind or say it aloud, depending on your comfort level. Choose the approach that resonates with you the most.
Focus on One Mantra at a Time:
While all these mantras are valuable, you don't have to use them all at once. Focus on the one that aligns best with your current circumstances and needs.
Personalized Mantras:
Don't hesitate to create your own personalized mantras that address your specific challenges, goals, or aspirations. Your unique words can be equally empowering.
By incorporating empowering mantras into our daily routines, we can transform our mindset and bolster our self-assurance.

Michelle D. Garrett, Divas With A Purpose
In the hustle and bustle of life, confidence can sometimes elude us, as we focus on balancing the demands of parenthood and business ownership. However, by incorporating empowering mantras into our daily routines, we can transform our mindset and bolster our self-assurance. These mantras serve as reminders of our inner strength, worth, and potential. They provide comfort in challenging times, motivation in moments of doubt, and courage in the face of adversity.
So, go ahead and try using these empowering mantras in your daily life. Keep them close, repeat them often, and watch how they empower you to navigate life's twists and turns with newfound confidence. You have the strength and resilience to overcome any obstacle, and these mantras will be your guiding light on your journey towards self-discovery and success. Remember, you are strong, and you have the power to create positive change in your life and the lives of those around you. Embrace these mantras, believe in yourself, and let your confidence shine.
Related Articles:
---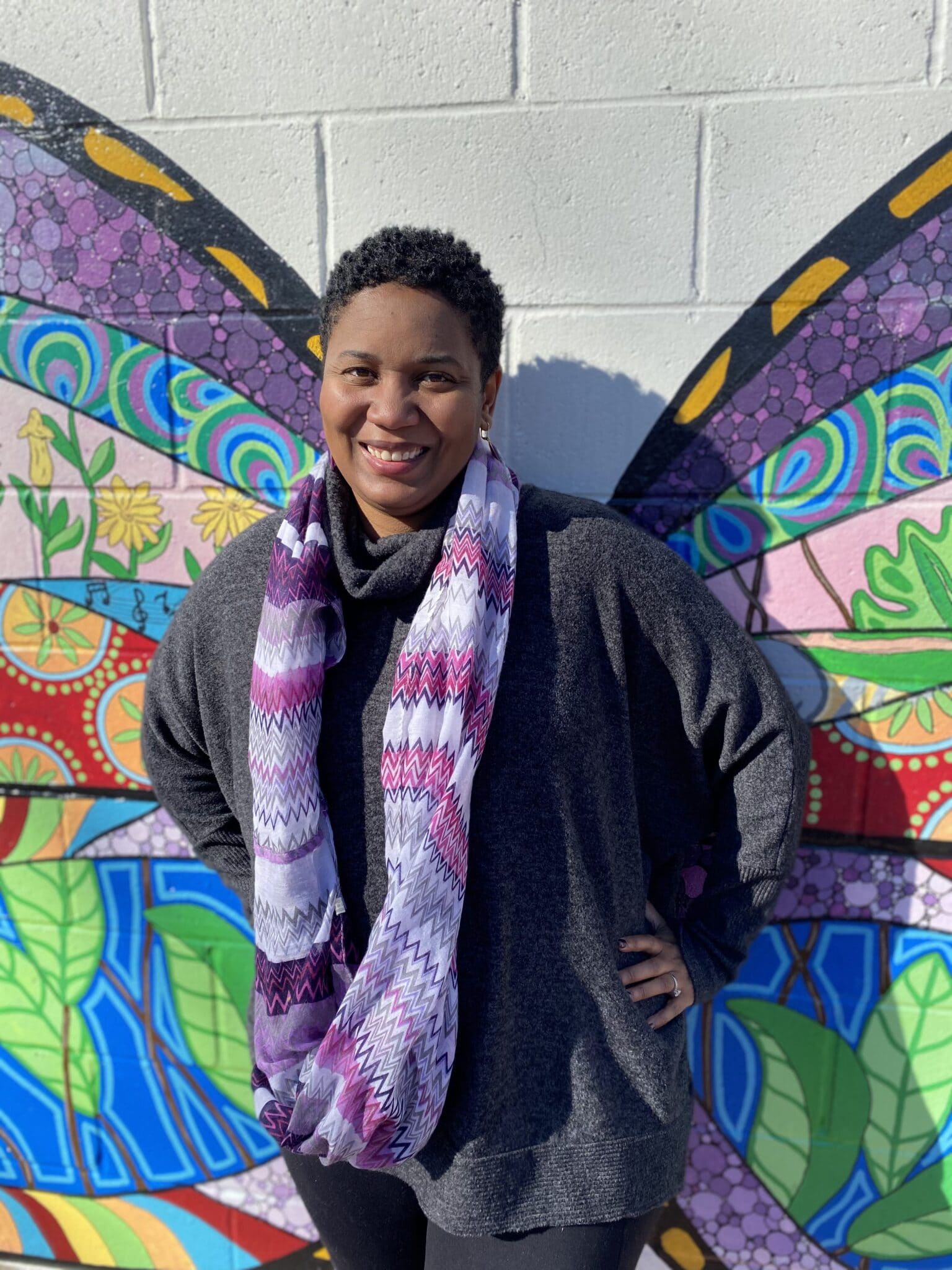 Michelle D. Garrett is the founder of Divas With A Purpose.
She focuses on sharing resources for being purposely productive; setting personal and professional goals and achieving them through daily action; and successfully running a business while focusing on your mental health. Michelle is a full-time entrepreneur who specializes in teaching female entrepreneurs how to show up consistently in their business – online and off.
---