Do you repeat daily affirmations to yourself throughout your day? I have previously shared how affirmations have made a huge difference in my mental health journey.
How have they helped?
They have encouraged a positive mindset to change. Y'all. I was a hot mess my first week of group therapy. I was adamant that nothing anyone could say or do would help to bring me out of the low place that I was in – especially a bunch of words that meant nothing. An amazing therapist challenged me (she learned my weakness early) to just give the process a try.
Here's the thing: Affirmations prepare your mind for change and help reduce stress and anxiety around those changes. The brain is such a funny organ. It knows what we need even when we're not ready to face it. By incorporating the positive words into our daily routine, our brain adjusts to match them.
I quickly learned that affirmations give you the motivation to keep going even if you have an "off" day.
Some ways you can incorporate them into your day-to-day routine are by:
saying and writing them first thing in the morning and before you go to bed
saying them out loud throughout your day
choosing 1-2 of them to focus on daily for several weeks
Research has shown that being deliberate and consistent with your affirmation routine can strengthen neural connections in your brain.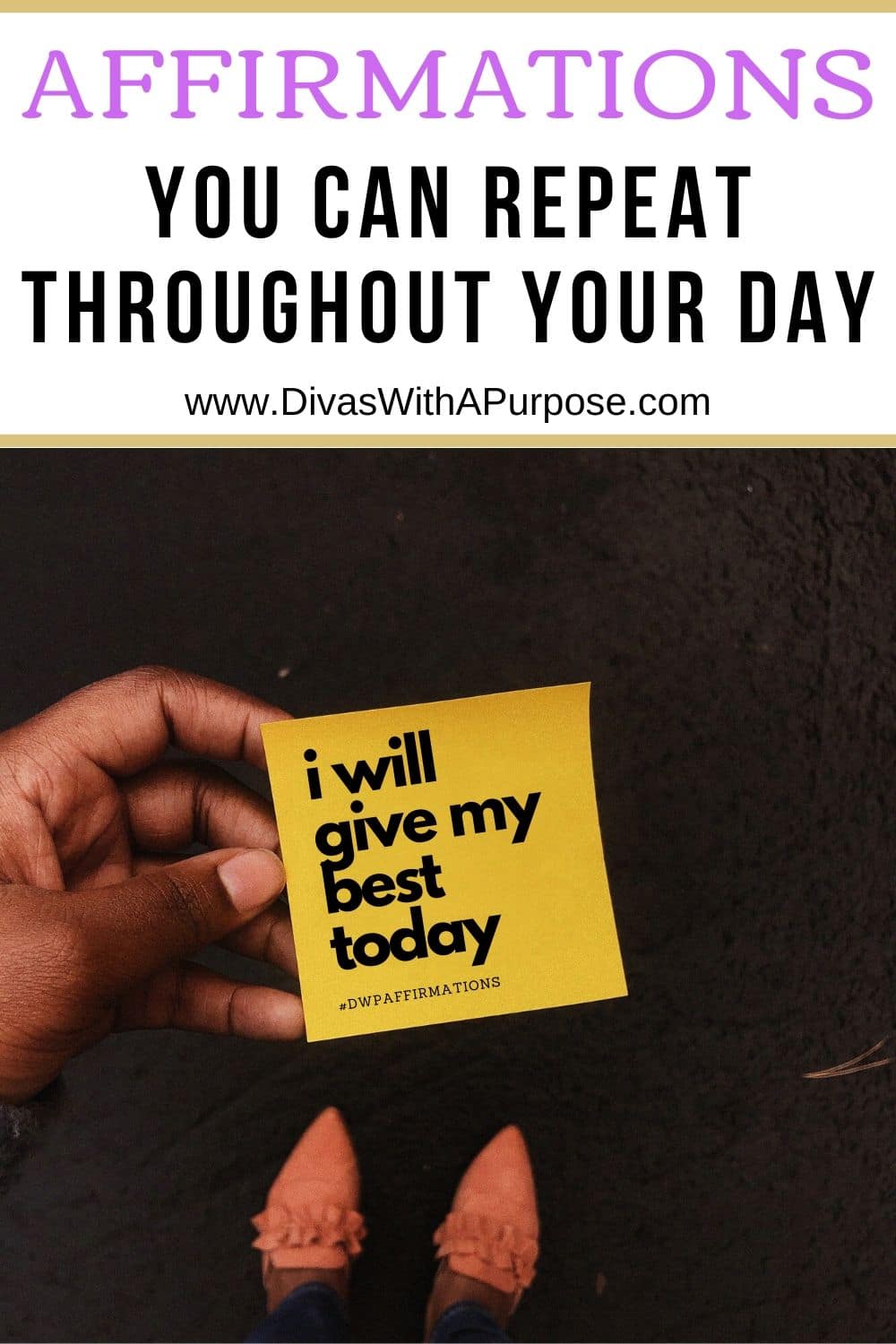 Daily Affirmations That Are Easy To Repeat
Today I will stay focused and live within my boundaries
Today I will give my life my best.
I am at peace.
Setting boundaries is a way of taking care of me.
I am healthy, happy and centered.
Today will be an awesome day. I feel great!
I am enough, and I have enough.
I am strong.
I am amazing and proud of my success in positively changing my life.
I can do it!
I will plant positive seeds. I will not waste precious moments on anger, hate or envy.
I have the power to change my story.
Who I am is enough.
It's okay not to be okay.
I am calm and at peace.
I will give my best today.
I will say "no" when I do not have the time or inclination to act.
I honor my need to rest and recharge. I am committed to finding time for myself today.
I set clear goals and work to complete them every day.
I am the bomb.com. I will own and acknowledge my awesomeness.
I will be visible and own my power.
It's been a great week full of progress and success. Today I recharge and take care of me.
Everything I need to prosper is already in me.
No is a complete sentence.
I am doing the best I can.
---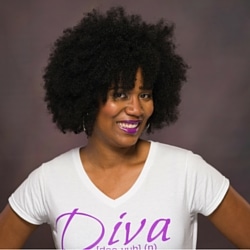 Michelle D. Garrett is the founder of Divas With A Purpose. She focuses on sharing resources for being purposely productive; setting personal and professional goals and achieving them through daily action; and successfully running a business while focusing on your mental health. Michelle is a full-time entrepreneur who specializes in teaching female entrepreneurs how to show up consistently in their business – online and off.
If you enjoyed this article, you will also enjoy reading: