Quick Note: This article on work from home fashion tips is a collaboration with Nakturnal.
What does your work from home fashion consist of?
Working from home full-time, it is important to me I get dressed each day. It helps me to be more productive and ensures I am ready for impromptu meetings or conference calls.
My best advice for fellow entrepreneurs struggling in this area is to find what makes you feel comfortable and confident. For me that is simple but stylish hoop earrings, lipstick and a scarf. If I have those three things on, I am ready to rock-and-roll.
Also, getting dressed first thing in the morning. The same as you would if you were leaving your home to work. It makes a huge difference; I promise. Also, it helps with my family's perception that mom works and is not just "at home on the computer all day".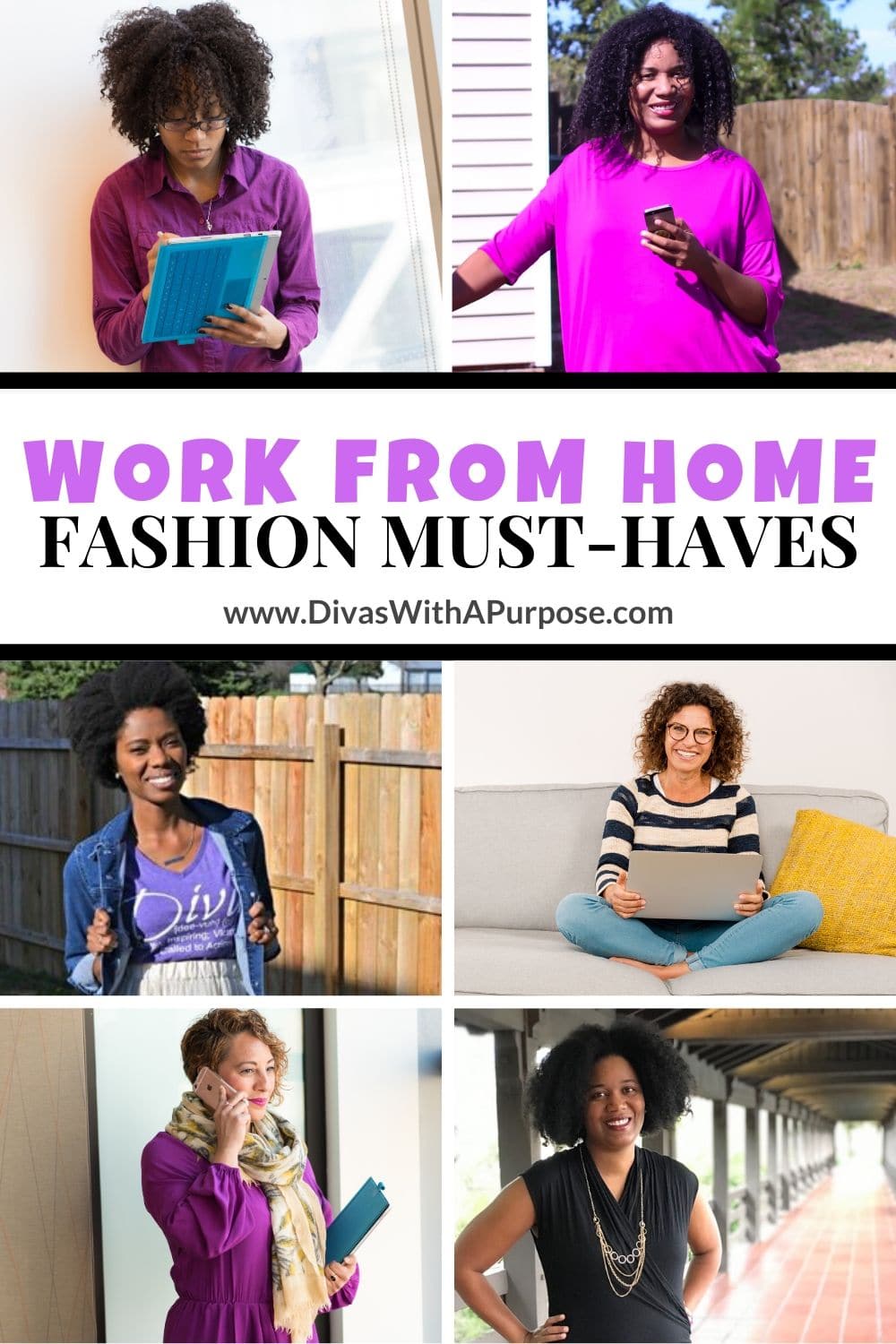 This year I already have quite a bit of travel scheduled for conferences and local training sessions. Also, as a live-streamer on Periscope and Facebook I am visible to my community on an almost daily basis. It's important to me to look professional and be comfortable.
When looking to put together my wardrobe, I wanted items that were versatile and stylish. I, also, wanted to support a fellow female entrepreneur. Enter my friend Amiyrah Martin of 4 Hats and Frugal. Two of those hats are fashion and finance. Amiyrah is THE Queen of finding affordable fashionable styles. She put together an affordable collection of pieces for me to add to my wardrobe.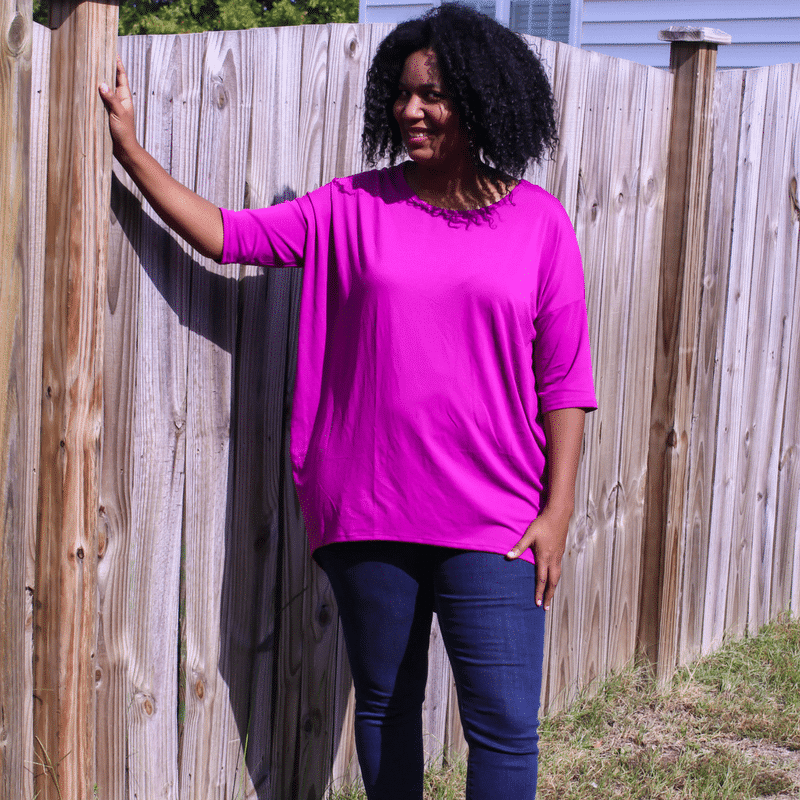 Simple and Stylish is a must
For me it's important to keep my wardrobe simple. My days can vary – volunteering at my children's school, face-to-face meetings, video conference calls, networking events, and more. Tops that can be paired with jeans, slacks and skirts are a must. The LuLaRoe Irma is one of my favorite tops. A tunic with mid-length fitted sleeves that can easily be paired with my favorite blue jeans, leggings or a skirt. I prefer solid color tops in bright and vibrant colors that are easier to mix and match.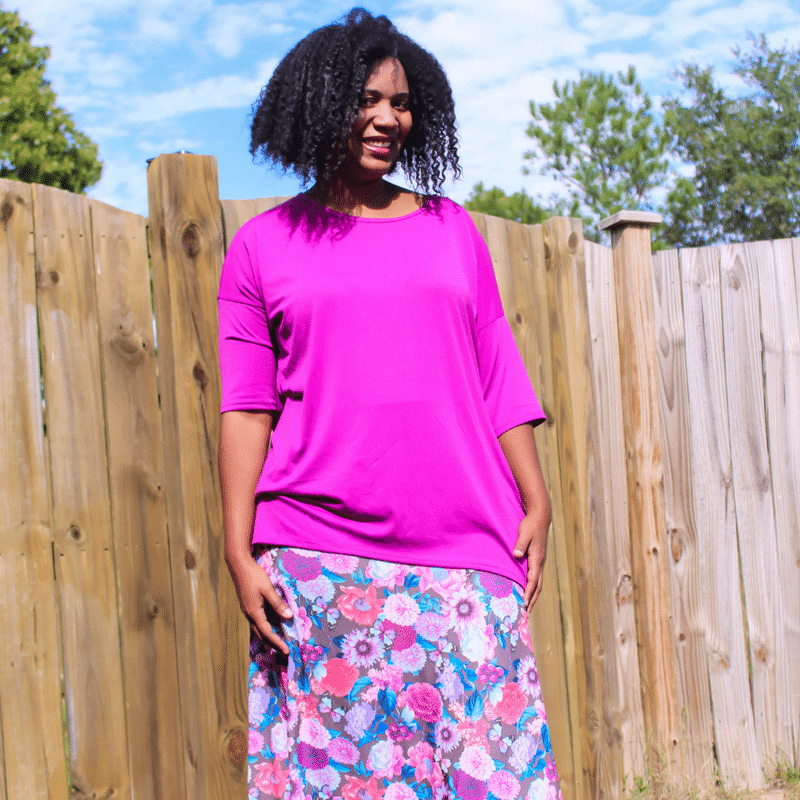 Have a favorite staple piece
A great maxi skirt is hands down one of my favorite articles of clothing. With my height and shape it's often difficult to find skirts that fit and flow how I like them. The right maxi skirt, like this one from Lula Roe, is the perfect length and accentuates my shape while not being too tight and clingy.
This outfit is perfect for lunch meetings, presentations and for travel. When traveling, I try to pack as light as possible. Having pieces that are easily interchangeable makes my life so much easier. With a change of accessories or by adding a layering piece I can be stylish and, hopefully, pack all my items in a carry on.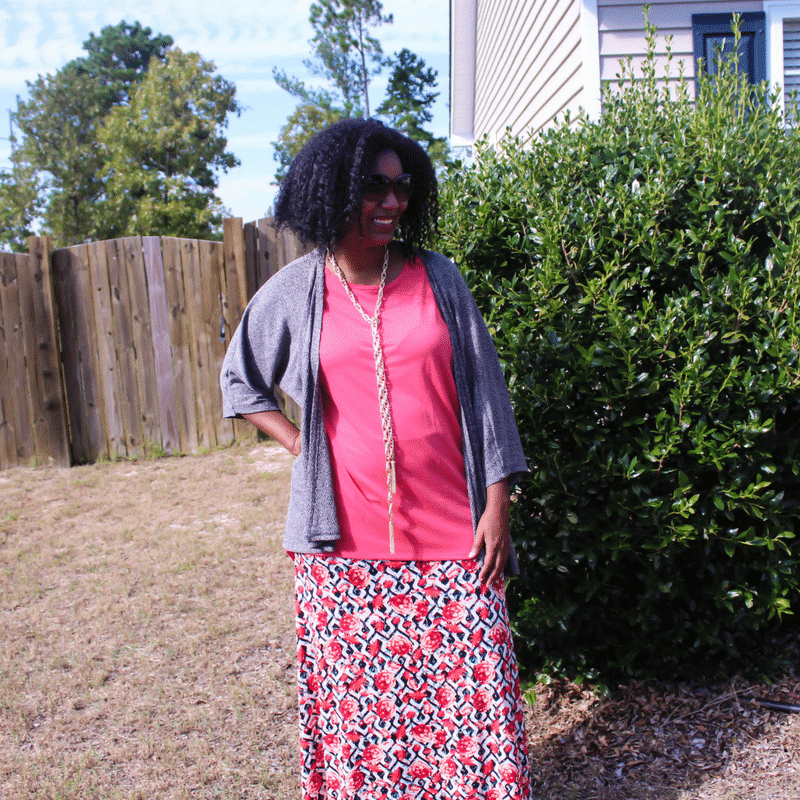 Have items you can easily dress up or down
For me, that's a maxi dress! I can easily add different shoes, a scarf or sassy necklace or a belt to change up my look. You can, also, add a blazer or cardigan to dress up a t-shirt or simple blouse.
Incorporate items that coordinate and compliment
Follow me online long enough and you will notice that I love purple. I have many items in my wardrobe that compliment my favorite color and I can easily switch out to jazz things up.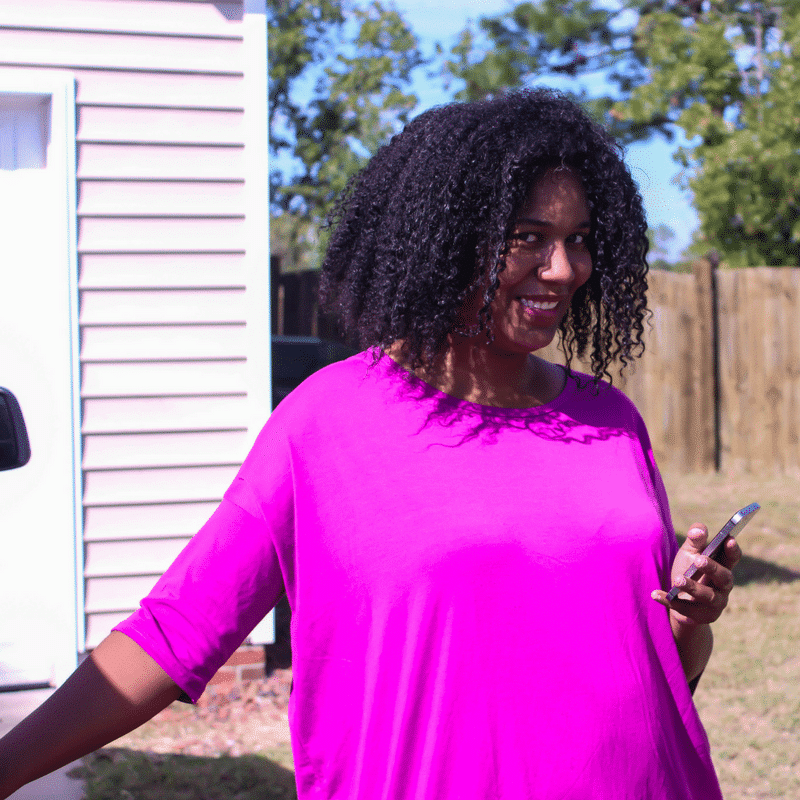 As a full-time entrepreneur, my appearance is important. That is why I have made it a point to focus on my work from home fashion must haves. I have to be visible and reflect the standards of my business whether on camera or in-person.