Do you love moist, sweet cornbread with a touch of vanilla? This easy recipe for sweet cornbread has been in my family for years. It's perfect on its own, or as the base for cornbread dressing at Thanksgiving. Keep reading to learn more about this tasty recipe!
Cornbread brings back fond memories of family meals. My grandmother and mom made the yummiest cornbread growing up. Once I got married, it quickly became a go-to for Saturday morning breakfast and as the base for my husband's cornbread dressing.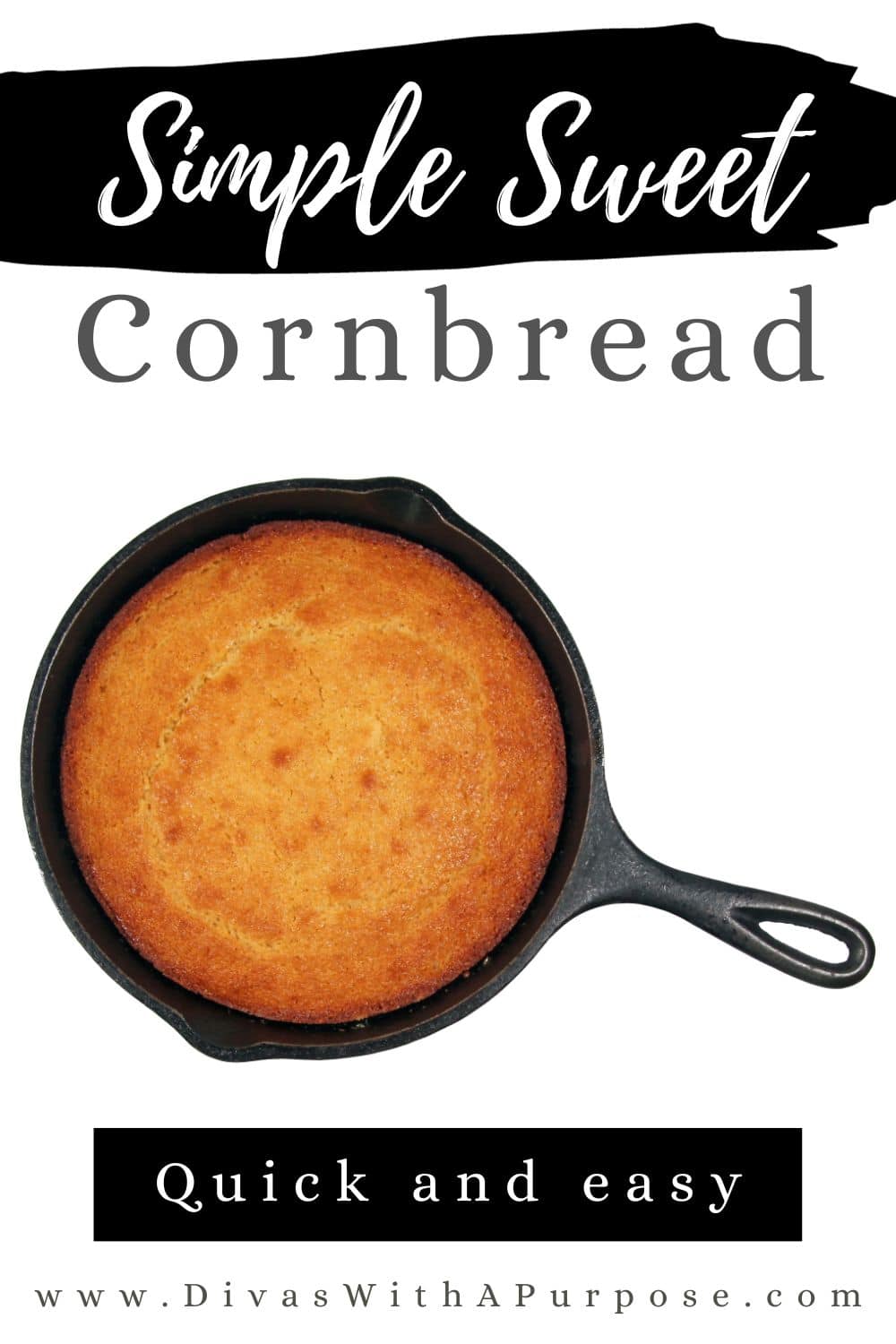 How to make this scrumptiously sweet cornbread
One of the keys to amazing cornbread is starting with the right ingredients. You'll need cornmeal, flour, sugar, baking powder and salt. Eggs, milk, butter and vegetable oil provide moisture and richness. After mixing up the dry ingredients, I blend the wet ones in a separate bowl before combining everything. This helps prevent overmixing, which can make cornbread tough.
Once the batter comes together, it gets poured into a hot, greased cast iron skillet and baked until golden brown. The cast iron pan helps create a nice crispy exterior while keeping the interior moist and tender. A toothpick inserted in the center should come out clean when it's done.
This simple recipe makes cornbread worth baking all year long.
Fresh from the oven, this cornbread is irresistible on its own. The texture is perfectly dense yet soft, with just a hint of natural sweetness from the cornmeal. A pat of butter melting over the top takes it over the top! However, this versatile cornbread also serves as an excellent accompaniment for heartier dishes.
In my family, cornbread goes hand-in-hand with gumbo or chili. Crumbling a piece over stew soaks up the savory broth beautifully. I also love cornbread with barbecued pulled pork or chicken. The sweetness provides balance to smoky, spice-rubbed meats. Leftover cornbread makes wonderful croutons for salads or soups too.
At Thanksgiving, this cornbread forms the base of our famous cornbread dressing. My husband handles that recipe, but it starts with my sweet cornbread baked a day or two before. He mashes up the cornbread, mixes it with the meats, veggies, seasonings and broth, then bakes the dish to perfection. The hints of vanilla and sugar in the cornbread make the dressing unique. His recipe was passed down from his mother, so I love it's become a blending of our two families.
Now that you know more about it, give this sweet cornbread recipe a try! Have it on hand for dunking in chili or stew this fall. And if you try it in cornbread dressing, let me know how it turns out. This reliable recipe makes cornbread worth baking all year long.
Sweet Cornbread Recipe
Ingredients
1 cup yellow cornmeal
2/3 cup sugar
1 teaspoon salt
1 tablespoon baking powder
2 large eggs
1 cup milk
1/3 cup vegetable oil
3 tablespoons melted butter
1⁄2 teaspoon vanilla
Instructions
Preheat oven to 400°F. Grease a 9-inch cast iron skillet with butter or cooking spray, and place in the oven while it preheats.
In a large bowl, mix together the flour, cornmeal, sugar, salt and baking powder until well blended.
Crack the eggs into a separate, smaller bowl. Add the milk, vegetable oil, melted butter and vanilla. Whisk together until fully combined.
Pour the egg mixture into the bowl of dry ingredients. Stir just until blended, being careful not to overmix.
Carefully remove the hot skillet from the oven. Pour the cornbread batter into the skillet and gently smooth the top with a spoon or spatula.
Bake for 20-25 minutes until the top is golden brown and a toothpick inserted in the center comes out clean.
Allow the cornbread to cool for 5-10 minutes, before cutting into wedges and serving warm with honey butter, chili or your favorite fixings.
Recommended Products
As an Amazon Associate and member of other affiliate programs, I earn from qualifying purchases.
Tips when baking your sweet cornbread
For best results, use a well-seasoned cast iron skillet. You can also use an 8 or 9-inch round cake pan.
Don't overmix the batter once the wet and dry ingredients come together to avoid tough cornbread.
For a more rustic texture, replace 1/4 cup of the flour with yellow cornmeal.
I hope you'll try this time-tested sweet cornbread recipe soon. It's been a favorite in my family for good reason. The moist texture, subtle vanilla flavor and hint of sweetness make it perfect for enjoying on its own or pairing with heartier dishes. Bake up a batch and let me know what you think!
Related Articles:
Easy Gumbo Recipe for Beginners
How this simple pot roast recipe saved my marriage
---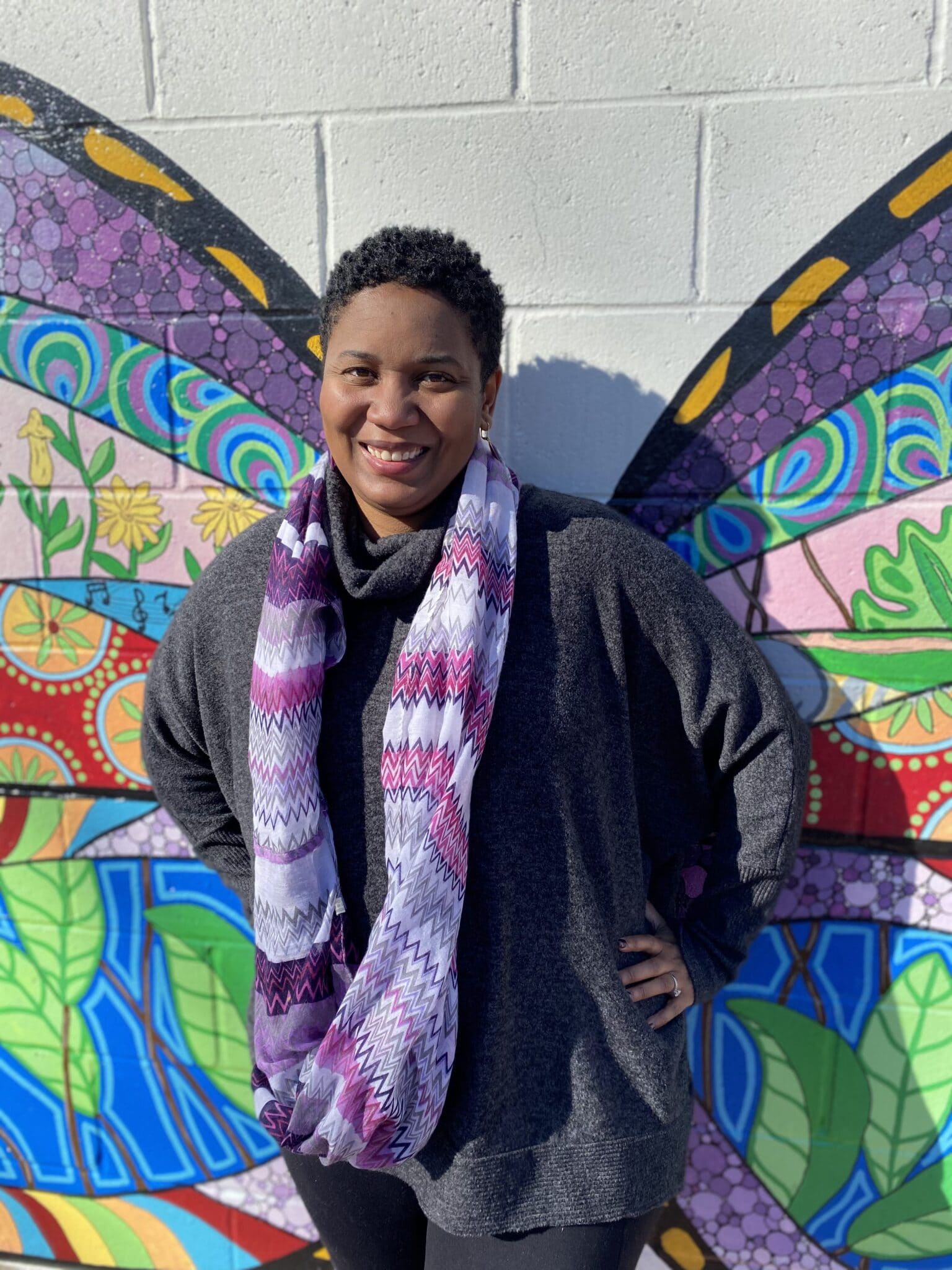 Michelle D. Garrett is the founder of Divas With A Purpose.
She focuses on sharing resources for being purposely productive; setting personal and professional goals and achieving them through daily action; and successfully running a business while focusing on your mental health. Michelle is a full-time entrepreneur who specializes in teaching female entrepreneurs how to show up consistently in their business – online and off.
---