This summer I am collaborating with a great group of Divas to bring your 7 Weeks of Summer Camp at Home. Each week we will be bringing you new books, snacks, recipes and activities to enjoy with your children.
We focus on self-love and self-care quite a bit here at Divas With A Purpose and it's important for me to instill that within my children (and children I encounter) on a regular basis.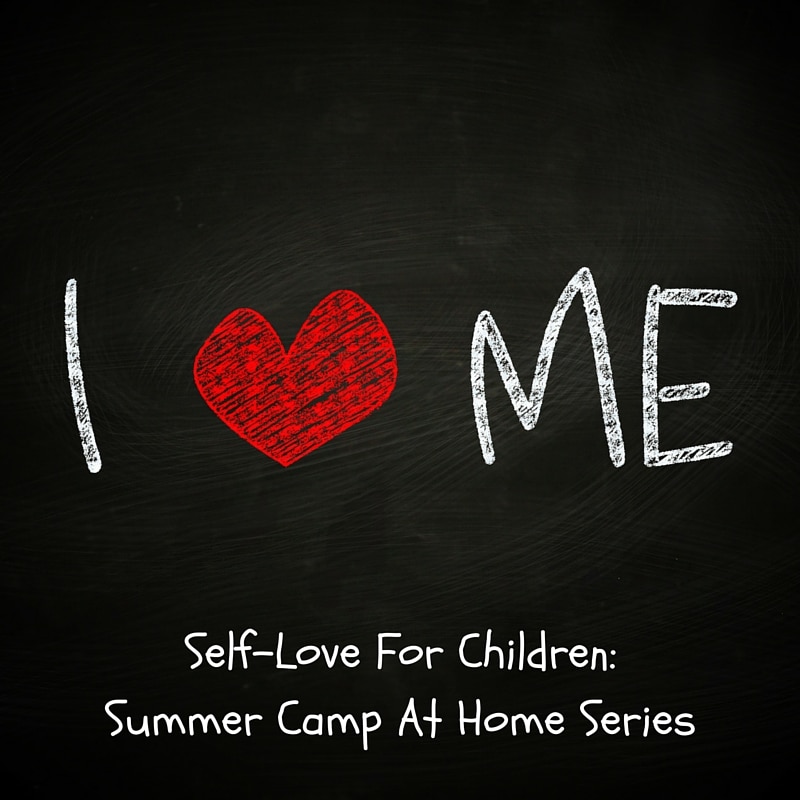 I once had a discussion with a friend on how we program ourselves and our children from birth as to what is considered "beautiful" or "pretty". It hurts my heart when I see young children who lack self-confidence. At a young age, there is only one way they can NOT have it. That comes from adults around them not promoting and encouraging self-love. Think about it. Who first told you how beautiful and smart you were? If you struggle with low self-esteem and self-image, where did you first get the ideals as to what was and was not "pretty"?
This week in our summer camp at home series we will be focusing on self-love for children.
7 Weeks Of Summer Camp at Home Series: Self-Love themed activities
Self-Love Books
Many of these books have discussion questions and activities within them to help reiterate the life lessons they discuss. I love that I am able to share many of these books with both my 4 year-old daughter and 8 year-old son. To help with my rising 3rd-graders reading and comprehension, I can have him read many of these books to his sister and we can discuss the principles together.

Many of these books are in our home library and others we will be picking up during our weekly field trip to our local library that has many great free activities available for the children throughout the summer. (The links below may be affiliate links.)
Big Hair Don't Care by Crystal Swain-Bates and I Love My Hair by Natasha Anastasia Tarpley are two books I added to our home collection when my then 3-year-old daughter began being self-conscious about her naturally coily hair.

I Love Me: Self-Esteem in Seven Easy Steps by Elisha and Elissa – I love, love, love this book because it is an easy, fun guide for boys and girls 7-12 to develop self-confidence in 7 simple, yet powerful steps written and beautifully illustrated by 9 and 10 year old sisters.

Bright Eyes, Bright Skin by Cheryl Willis Hudson is one of our favorite books! The large print and vibrant photos are great for toddlers and early readers.

Stinkin' Thinkin' Stinks by Bill King is an interactive book written to provide kids with real tools for changing negative habits.  As they read and work through the simple activities, they will become aware of negative thought patterns. They will, also,  discover ways to eliminate the negative thinking and so much more. You can read my review of Stinkin' Thinkin' Stinks here.
Marvelous Me: Inside and Out by Lisa Bullard includes activities to encourage our children to love themselves inside and out and embrace what makes them uniquely wonderful.
Self-Love Snacks

This week we are focusing on the importance of eating healthy and loving ourselves from the inside out. From healthy smoothies, salads (yes, my children love salad), and providing them with healthy snack options to reiterate the importance of loving themselves and making healthy lifestyle choices.
We love these 2 ingredient FroYo Bites and can easily substitute different berries to create these yummy and healthy treats that will be perfect on hot, summer days.
Trail mixes are always a win because I can lay out a smorgasbord of healthy options and each child can create their own signature mix. Fellow blogger Kristy at Seven Graces Blog shares a rainy day trail mix idea to get you started.
When cooking with children, quick, easy and no-bake are perfect in our household. My children (and I) love Becky at Love to Be in the Kitchen's No Bake Monster Cookie Energy Bites.
Self-Love Activities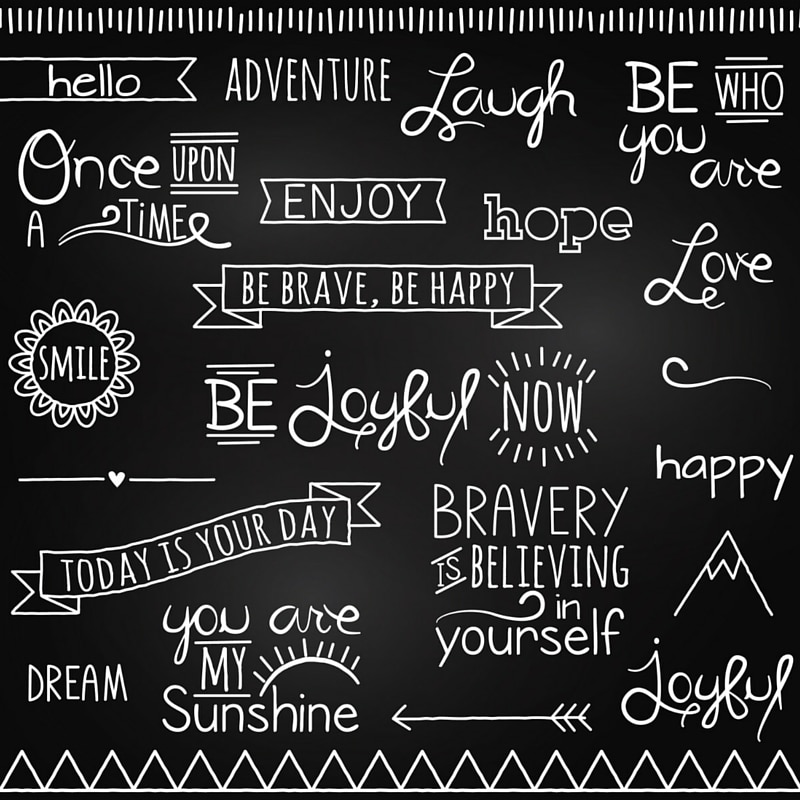 "I Am" Collage Boards are great to encourage children to reflect on what makes them special and unique. When doing them as a group, it is great to have conversations on what we love about one another. Watch as the children find photos that not only reflect them but the great qualities they admire in one another. We start with a fun photo of each child in the center of their board. Next, have fun finding photos and words that reflect them.
Daily Self Affirmations: It's never too early to introduce positive self-talk to our children. My friend Vaneese shared 20 confidence-boosting affirmations for children on her site. We'll be writing these out on index cards and picking one each morning to embrace for the day.
I Am Book: Lorinda-Character Education shares two versions of a self-esteem book for children.
Affirmation Mirrors are another fun craft we'll be doing this week. We got the idea from Sun Hats & Wellie Boots. These will be placed in each of their rooms on their closet doors. You can get the step-by-step instructions and an affirmation sheet to print out from their site.
My children love to sing and dance! It's a win-win for me. Having a dance-a-thon right before quiet time usually leads to nap time. We love this song by Khari called Love Yourself.
It's, also, fun to make up fun songs about ourselves and what makes us special. One of our favorites (sung to the tune of Frere Jacques and Brother John) is:
I am (child's name). I am (child's name).
And I love me. I love me.
I am wonderful inside out. I am wonderful inside out.
Yes, I am. Yes I am.
As parents, it is essential that we are regularly sharing uplifting, encouraging and motivating words with our children. Mama Knows It All has a fantastic article on 10 things to say to your child every day.  She shares ways to to encourage conversation, self-love and awareness of what is going on in their lives.
Click the photo below to see all 7 weeks (14 themes) of our Summer Camp at Home Series.