This summer I have collaborated with 13 other Blogging Mommas to bring you 7 weeks of Summer Camp At Home Ideas. Each week we will share with you two themes to that include books, snacks, recipes and activities to beat the boredom this summer.
The great thing is that we all have children of different age groups, so the the themes will provide activities for children of all ages and many can be done year-round.
So bookmark (or pin) this page as a resource for summer camp at home ideas to guide you through the long days of summer with your favorite kiddos.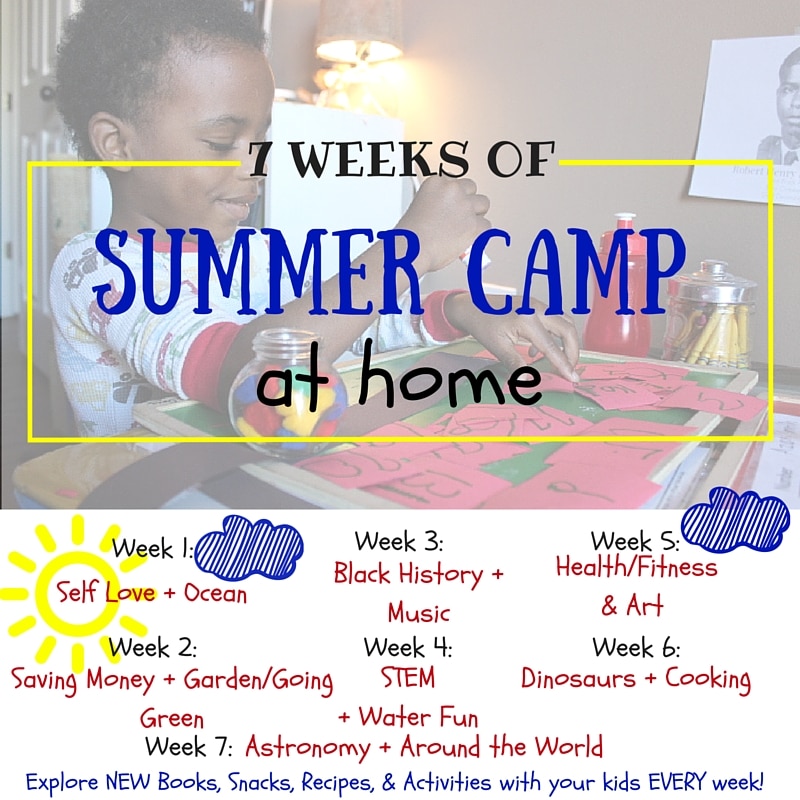 Summer Camp At Home Themes
Below are the 14 themes for this year's 7 Week Summer Camp at Home Series. Please click on each link for all the ideas as each blog post goes live. Be sure to check back each week to see the new ideas the next set of "camp counselors" suggest for the upcoming week ahead.
We hope you enjoy this series as much as we enjoy putting it together! Happy Camping!