It can be hard to find the perfect self care gift idea, because there are so many options out there. But don't worry! I have compiled a list of self care gift ideas that will make the ones you love smile.
Self-care is an important part of living a happy and healthy life. And if you want to make someone happy, why not give them something they can use to take care of themselves?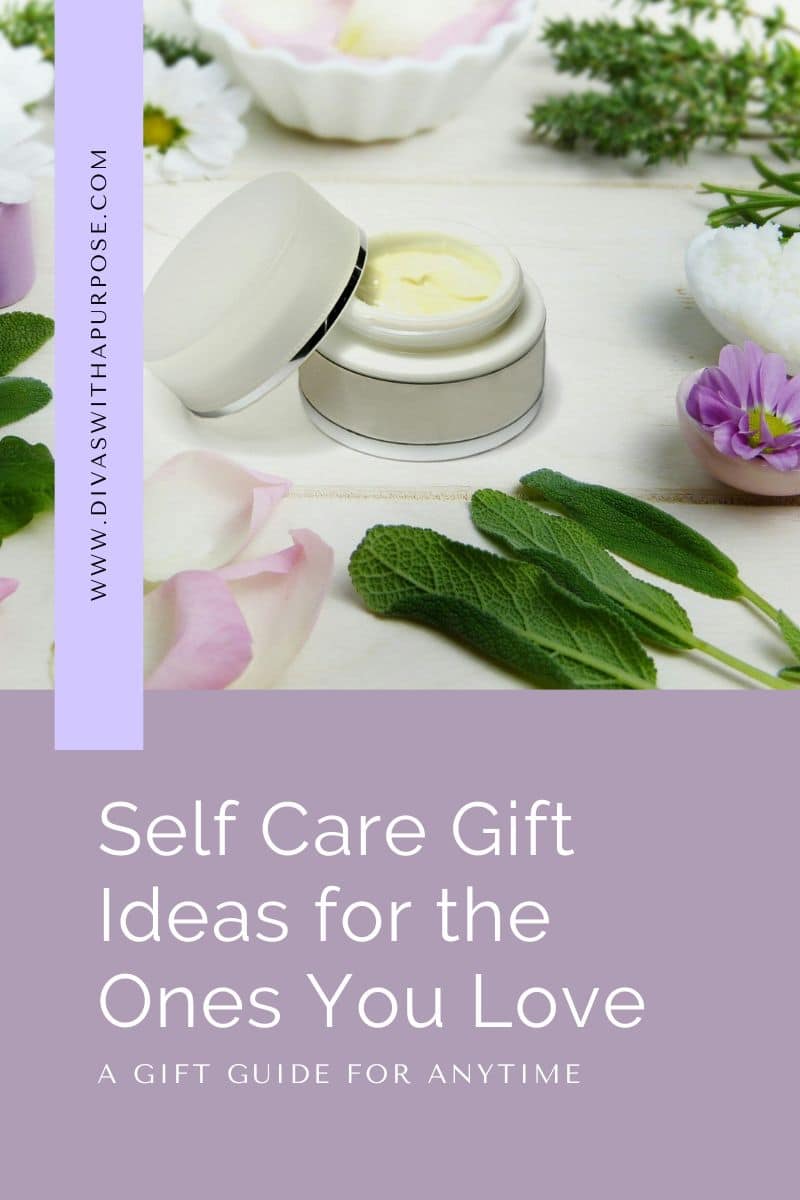 Here are self-care gifts anyone will love:
Journals as self care gifts
Taking time each day to journal is soothing for our emotional health and makes us feel better. Fortunately, there are countless journaling options out there to choose from! You can grab a blank one to draw or doodle anything in, a blank one with lines, or a journal with a guided reading. Any will help you destress during your self-care time.
Mindfulness App
Regardless of what part of life you're in, a mindfulness app will help you immensely. If you are already practicing mindfulness, this will motivate you to continue and get more in-depth with your meditation.
Five minutes a day will change your life. You will be better able to handle tough situations, and your mind will feel clearer.
As someone with clinical depression who deals with a lot of stress and anxiety, I know that mindfulness apps can be awesome self-care gifts. Some of my favorites are:
Spa Day Supplies
It's important to employ a balanced approach to self-care and ensure you're giving your body and mind the time it needs. Spa Day pampering is considered an essential element of this.
In today's fast-paced world, it's easy to think that you don't have time for self-care. But believe it or not, it can take as little as 10 minutes to do something that recharges your mind and body.
When in doubt, just get as many spa supplies as possible. Here are just a few examples:
Nail polish
Lotion
Body scrub
Bath bombs
Robe
Makeup
Haircare items
Lip balm
And so much more. You can't go wrong with any of these items! You can even find various spa day kits that have these items together to create the perfect self-care kit.
Tea Time Gifts are great Self Care Gifts!
There is just something about drinking tea that makes you feel so calm. From the warm drink in your hand to how it flows down and heats you up, it's a great way to relieve stress
To help you relax during self-care, grab a box of your favorite tea to keep on hand. Different teas provide different tastes, flavors, and relief.
Self-care is so crucial. Try to get self-care gifts the next time your friend has a birthday. They will love it, and it will help them in more ways than you'll realize. Any of these self-care gifts will be amazing to give and receive!