My family has a tradition when we get together to celebrate those we love. Whether it's birthdays, graduations or a significant achievement – we give those in attendance the opportunity to share words of encouragement, inspiration and love.
This past week we all gathered to celebrate my oldest son who graduated from high school. I am one proud Momma, y'all!
[Tweet "Remember Who You Are. Reflections and advice to my graduate inspired by #TheLionKing"]
I found myself surprised and shaking my head in awe at many of the stories and anecdotes shared by our loved ones.
Middle and high school were … not the most pleasant experience. I struggled with my feelings of frustration and disappointment far too often. Not in him, but in myself and what I saw as my short-comings as a mother. This was my first baby and it was taking all I could to get him through each school year. How in the world was I supposed to do this again with my younger two children?
Preparing him for the journey
I have tried to instill in my children the same lessons my father shared with me. One being that the most important people and situations in your life are the ones within the four walls that you call home.
We love one another.
We try one another's patience on a daily basis.
We support each other's dreams and aspirations.
We laugh, cry, celebrate and grow together.
I believe that one of my biggest responsibilities is to prepare my children to stand on their own without me having to be right there. I want them to know that I will always have their back. I also want them to have the strength to stand on their own two feet, step out into the world and know they can and will make it.
Remember who you are.
As I prepared my words of wisdom for him, words from one of our favorite movies, The Lion King, came to mind: "Remember who you are."
Life happens. As he transitions to this new stage of life with newfound freedom and experiences, he will have to make decisions that can shape and change the trajectory of his life.
It sounds heavy but as I reflect on where I am right now in this moment, choices I made immediately after high school played a huge factor.
Throughout all that he may experience, my greatest desire is that he lives life to its fullest.  My prayers is that he reaches his full potential doing whatever it is that brings him joy and happiness.
As I shared my words I reminded him of my father's words – which have somehow morphed into my own words. He's creating his legacy. He's writing his story. I want him to remember who he is, whose he is and build upon that foundation.
---
Related Article: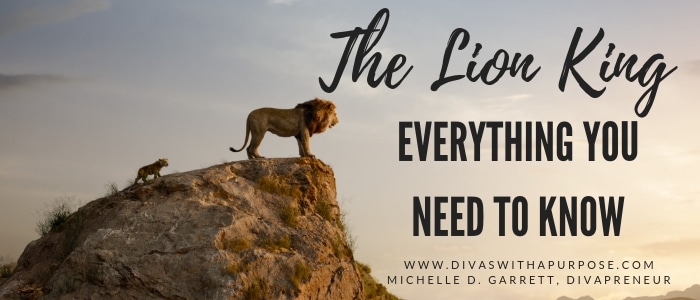 The Lion King returns to the big screen this summer and my family is definitely here for it. I first saw this movie with my two oldest friends the summer before high school. Years later I shared its magic with my oldest son. It quickly became his favorite movie, as well. The lessons of love, loss, growth and maturity are ones that we can use through the different stages of our lives.