Here is everything you need to know about The Lion King that will be coming to theaters everywhere July 19, 2019!
Do you remember who you watched The Lion King with the first time?
The Lion King was originally released on June 24, 1994 and is the ninth highest-grossing animated film of all time. I remember this being one of the first movies I was able to attend solo with my two closest friends the summer before we started high school.
It was also one of the first Disney movies I shared with my oldest son. He, of course, fell in love with it at first sight.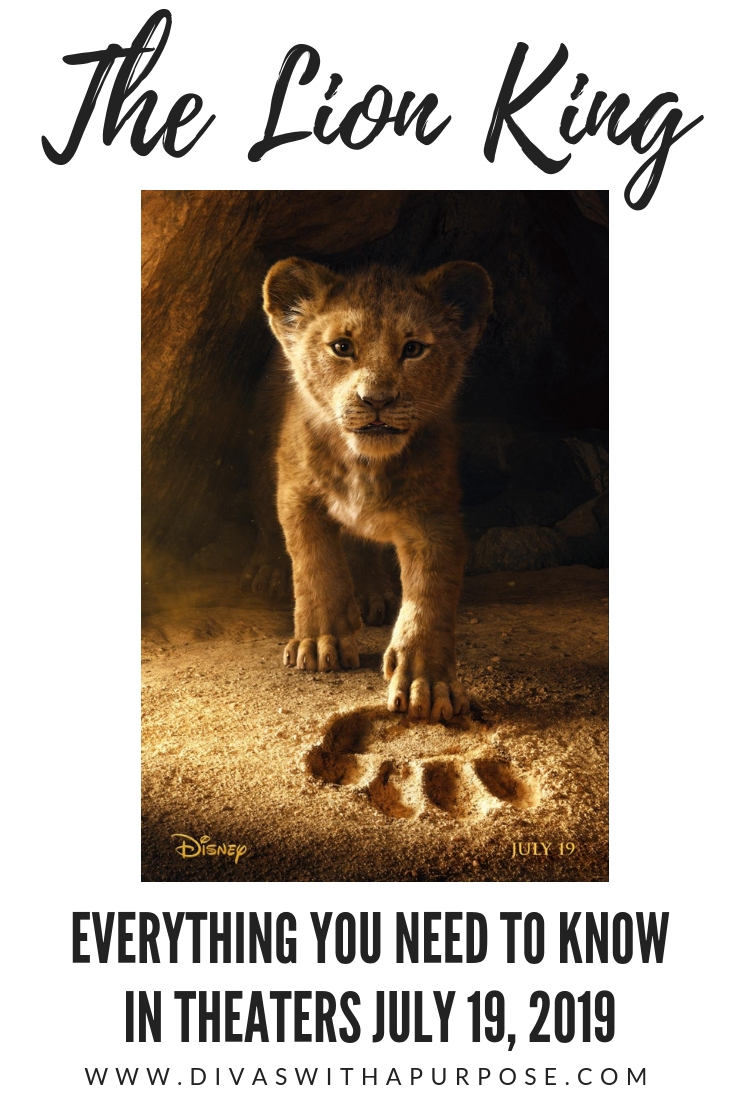 Brace yourself because this summer we get to experience the beauty of The Lion King all over again in Disney's photorealistic computer animated remake. (Happy Dancing and Singing Hakuna Matata at the top of my lungs!)
Get ready! The Lion King will be in theaters everywhere July 19, 2019.
Director Jon Favreau's all-new "The Lion King" journeys to the African savannah where a future king is born. Simba idolizes his father, King Mufasa, and takes to heart his own royal destiny. But not everyone in the kingdom celebrates the new cub's arrival. Scar, Mufasa's brother–and former heir to the throne-has plans of his own. The battle for Pride Rock is ravaged with betrayal, tragedy and drama, ultimately resulting in Simba's exile.
With help from a curious pair of newfound friends, Simba will have to figure out how to grow up and take back what is rightfully his.
An all-star cast that includes James Earl Jones returning as Mufasa!
The all-star cast includes:
Donald Glover as Simba

Beyoncé Knowles-Carter as Nala

James Earl Jones as Mufasa

Chiwetel Ejiofor as Scar

Seth Rogen as Pumbaa

Billy Eichner as Timon
"The Lion King" utilizes pioneer filmmaking techniques to bring these treasured characters to life in a whole new way.