As a former military spouse, showing gratitude on Memorial Day for our service men and women who have made the ultimate sacrifice for our country is high on my list of priorities.
Yes, the day is commonly known as the unofficial beginning of summer, the end of the school year for many, and the day to break out the Grill Master.  
The Difference Between Memorial Day and Veterans Day
Often Memorial Day is confused with Veterans Day which celebrates all service members living and dead.
Memorial Day, which is always the last Monday in May, honors the men and women who died while serving in the military. This is a day set aside to reflect on these Americans who made the ultimate sacrifice while protecting and defending the country they deeply loved. Veterans Day, observed every November 11, recognizes everyone who has ever served in the Armed Forces.
To some the distinction seems minute. Celebrating our service members across the board should be embraced and done regularly. I have to admit, it does irk me a bit to see the confusion of the two holidays.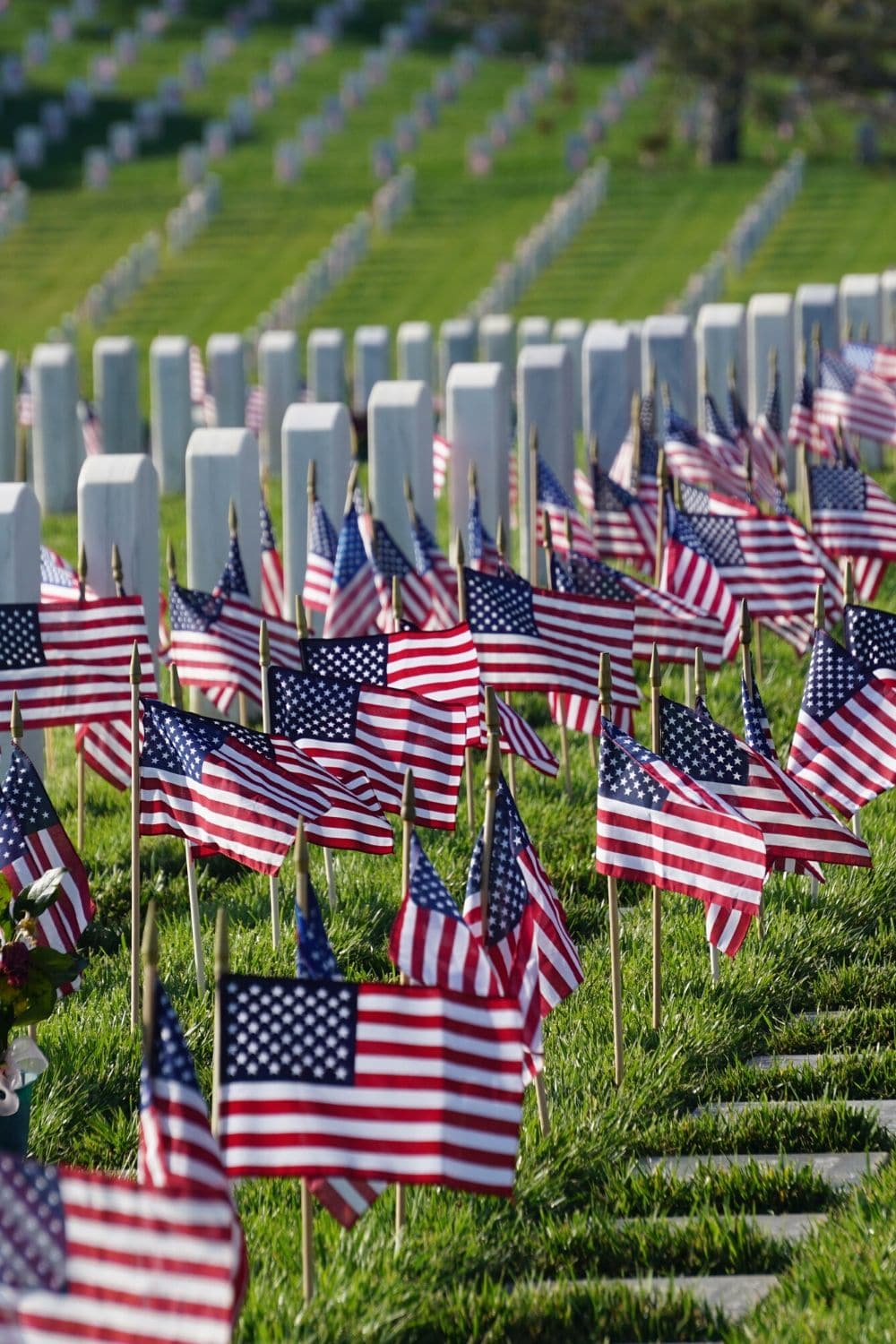 Once you've answered the door to two service members and just "know" they have come bearing the news every military spouse prays never gets delivered. The selfish relief that this time it's not your husband but the sadness and grief as you console a friend, mother, and, now, widow.
Once you've witnessed the last roll call and that soldier's name is called and goes unanswered.
Once you've consoled your spouse from afar – knowing nothing you can say or do will ever erase the images they've seen or wipe away the survivor's guilt that they are experiencing.
Until you've done those things – it's difficult to realize why Memorial Day holds such a special place in the hearts of many. Why we respect and honor those that are still here – protecting and serving our country – and spend this day reflecting on the loss, the sacrifice and the honor.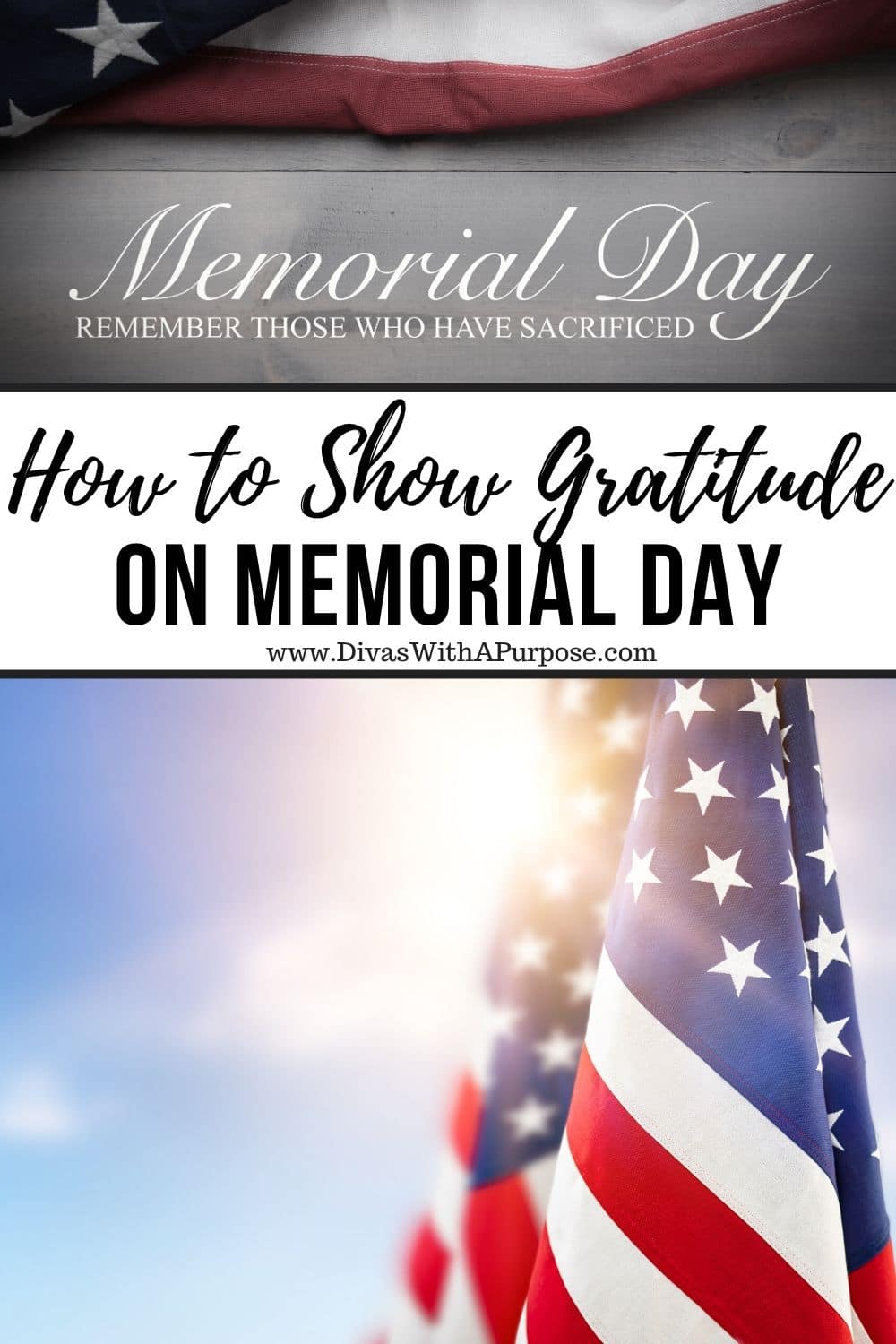 Simple Ways to Show Gratitude
Participate in the National Moment of Silence at 3 PM local time on Memorial Day. Pause for at least one minute where ever you are. Use this time to remember and honor those who have died in armed service.
Fly your American flag at half-mast until noon local time. This is done during national days of mourning and days of respect for men and women in armed service
Many cemeteries need volunteers to place flags on military graves. Contact a local church or city graveyard for information.
Attend a ceremony at a local VFW, city hall, etc
Refrain from saying "Happy" Memorial Day. Remember that Memorial Day is a national day of mourning.
Remember, it's not just about a single act but rather the collective effort to show appreciation and ensure that the sacrifices made by our fallen heroes are never forgotten.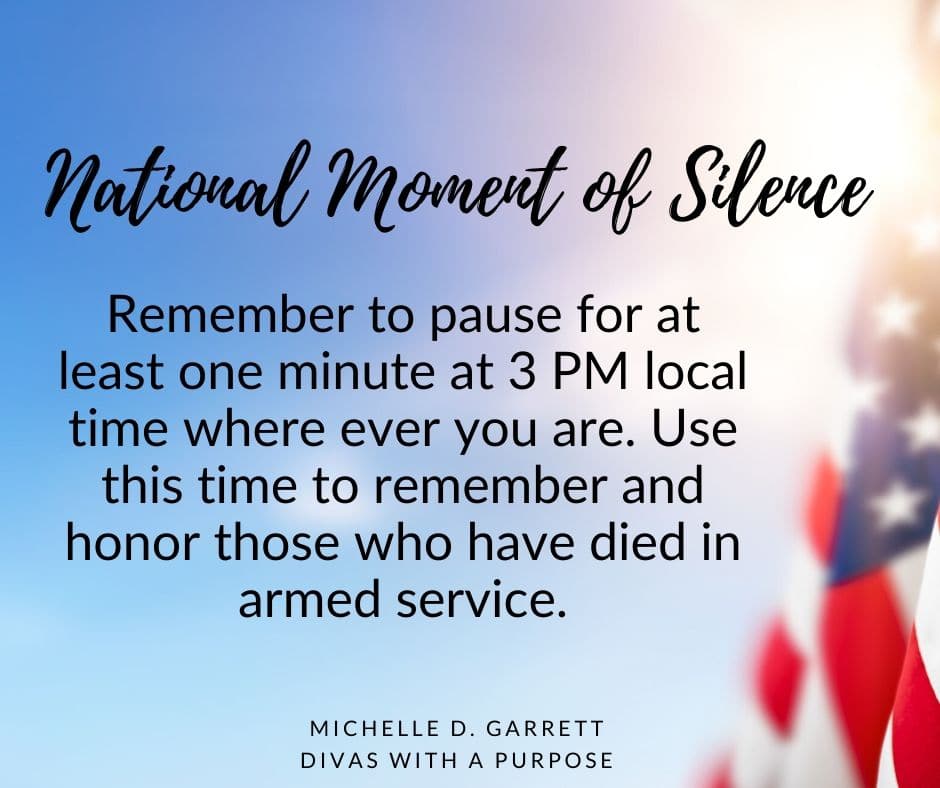 We must never forget the reason behind this long weekend. It is to remember, honor and show gratitude to our fallen heroes.
Finally, we do not have to wait for a national holiday to show our gratitude to Service members. Any day is a good day to support Veterans. A heartfelt "thank you" to those who are and have served goes a long way.
Frequently Asked Questions
Q: Why is Memorial Day important? A: Memorial Day is important because it allows us to honor and remember the brave men and women who have made the ultimate sacrifice while serving in the armed forces. It is a day of reflection, gratitude, and remembrance.
Q: What is the difference between Memorial Day and Veterans Day? A: Memorial Day is specifically dedicated to honoring and remembering the fallen military personnel who have died in service to their country. Veterans Day, on the other hand, celebrates and acknowledges all veterans, living or deceased, who have served in the armed forces.
Q: How can I involve my children in showing thanks on Memorial Day? A: There are several ways to involve your children in showing thanks on Memorial Day:
Attend local Memorial Day ceremonies together as a family and explain the significance to them.
Visit memorials or gravesites and encourage your children to leave flowers or drawings as a sign of respect.
Help them write thank-you cards or letters to veterans or active-duty military personnel.
Engage in age-appropriate discussions about the sacrifices made by the fallen heroes and why it's important to honor their memory.
Encourage them to participate in community service projects that support veterans or military families.
Q: Are there any virtual events or activities I can participate in on Memorial Day? A: Yes, many organizations host virtual events and activities on Memorial Day. These can include online ceremonies, virtual memorial tours, and live-streamed concerts or performances. Check with local community groups, museums, or veterans' organizations to see if they have any virtual offerings for Memorial Day.
Q: Can I wear a specific type of clothing on Memorial Day to show my gratitude? A: While there is no specific dress code for Memorial Day, you can choose to wear clothing that displays patriotic symbols or colors. Wearing red, white, and blue or donning clothing with flag motifs can be a subtle way to show your gratitude and patriotism.
Q: Can I show thanks on Memorial Day if I don't have any military connections? A: Absolutely! Memorial Day is a day for all individuals, regardless of military connections, to honor and remember the fallen heroes. You can participate in ceremonies, donate to military charities, volunteer, or engage in any of the other mentioned ways to show your thanks. It's about recognizing the sacrifices made by these brave individuals and expressing gratitude for their service.
Q: Are there any specific etiquette guidelines to follow when visiting military cemeteries or memorials? A: When visiting military cemeteries or memorials, it's essential to be respectful and mindful of the solemn atmosphere. Some general etiquette guidelines include:
Dress modestly and avoid wearing overly casual or revealing clothing.
Maintain a quiet and reverent demeanor.
Follow any specific rules or regulations posted at the site, such as not touching or removing any items.
Avoid any behavior that may be disruptive or disrespectful, such as loud conversations or picnicking in the area.
Leave the area as you found it, without litter or damage.
Q: Can I show thanks for the fallen heroes throughout the year, or is it only on Memorial Day? A: While Memorial Day is a dedicated day to honor and remember fallen heroes, you can certainly show thanks throughout the year. Engage in activities such as volunteering, supporting military charities, or participating in commemorative events whenever possible. It's important to remember and appreciate the sacrifices made by these heroes beyond just one day.