Successful time management is a on-going action item that I am working on. I received a beautiful JORD Watch to review and share with my readership. It was very timely (see what I did there!) and fits in with these keys to successful time management that I'm sharing today as part of the Making A Happy Home Series we're doing for the A-Z Challenge for April 2015.
Properly allocating our time is hardly an easy task. With so many activities and action items vying for our time and attention, time management can be a struggle.
As I focus more on building my business and balancing my work and home life, I'm finding that is essential to have some sort of schedule and focus more on time management for our family.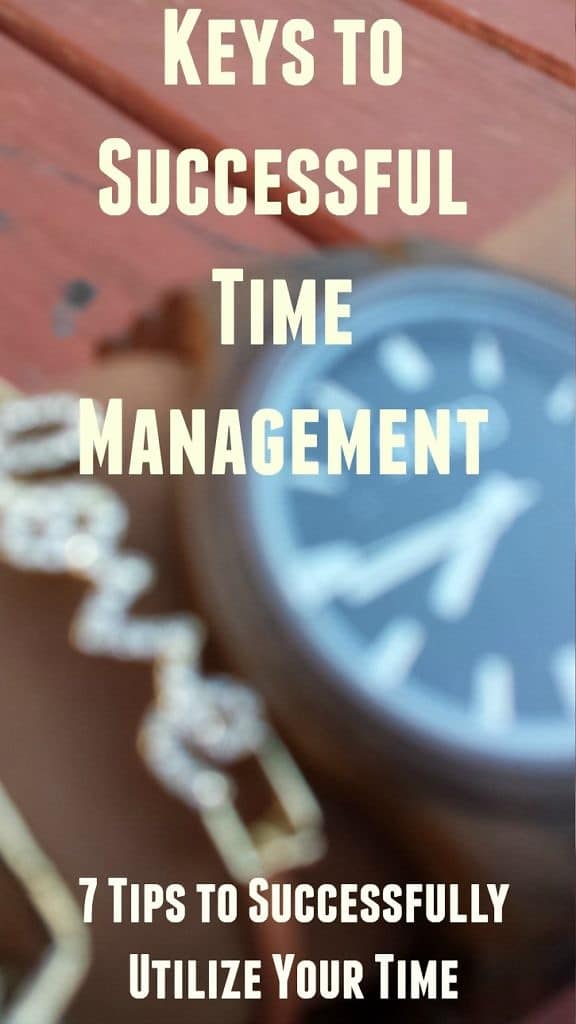 One of the first steps I had to take was to begin wearing a watch.  It sounds so simple, but that one step has made a huge difference in my awareness of time. I have a tendency to get absorbed in whatever project that I'm working on and a quick glance at my wrist reminds me that time may be getting away from me. Also, when I meet with others I do not like having my cell phone present. Wearing a watch keeps me aware of the time without having to constantly check my phone (and get distracted with email, social media or text messages).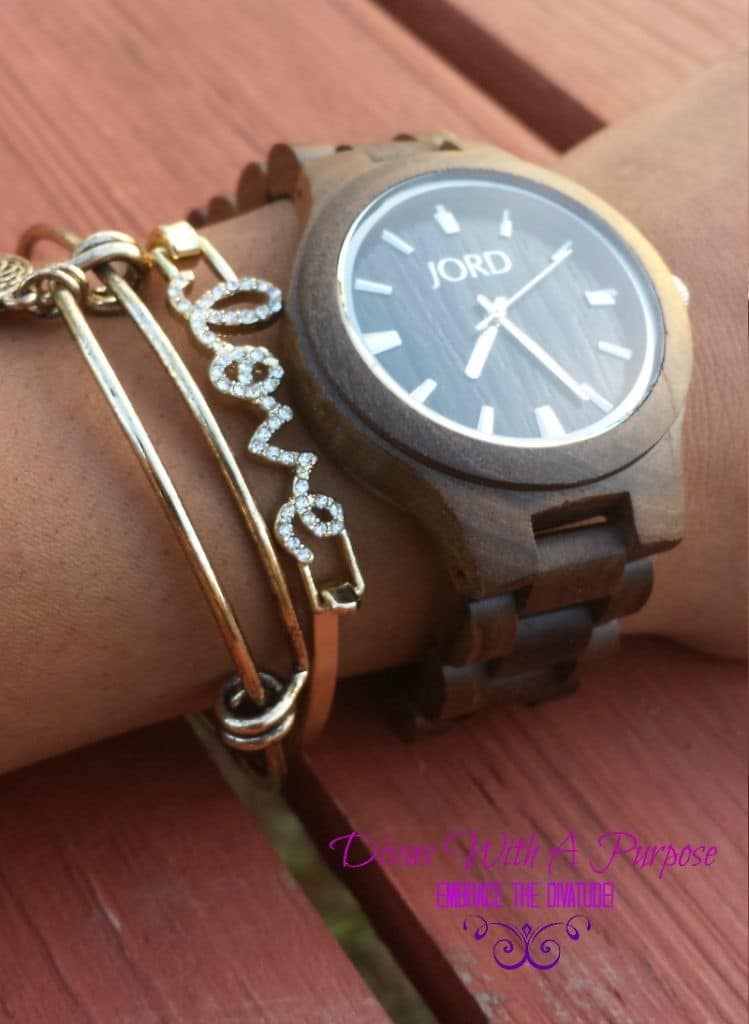 I received this beautiful JORD Fieldcrest wooden watch recently to review and absolutely love it! If you're connected with me on Instagram, you'll recall seeing it in my outfit of the day posts while I was enjoying Myrtle Beach during Spring Break.
To help get into the habit of wearing a watch, I needed one that was stylish and would easily work with my different outfits and accessories. Also, finding a watch I like is difficult because of my tiny wrists. Thankfully, the JORD watch can easily be sized through the company or yourself at home.
Jord is a Swedish word that means "earth, land, soil" and each watch is constructed from a variety of natural and sustainably sourced wood from across the globe. I appreciate and am drawn to accessories that are unique in construction and origin. My Jord watch is definitely that!
They are splash proof so I could wear it while enjoying the beach, making a quick lunch in the kitchen and enjoying my day-to-day activities. Also, as long as I'm wearing it consistently throughout the day, there's not a need to manually wind it regularly.
Hands down – I puffy heart love this watch and it's been a great with my steps to successful time management.
 (PS – My husband liked my watch so much he's not so subtly requested one from their Delmar Series for Father's Day.)
Keys To Successful Time Management
Before we can start implementing successful time management suggestions into our schedules, there are a few key principles we have to grasp first.
You need to be aware of your goals. Having proper awareness of what your goals are will assist you in properly prioritizing your activities for the day. It, also, helps you to get motivated and avoid distractions in between work.
You, also, need to develop a flexible schedule for yourself. It must be flexible enough to make sure that if you need to fill in other things aside from your usual schedule, you can still take care of them when you need to.
[Tweet "7 Tips To Successfully Manage Your Time"]
Tips To Successfully Utilize Your Time
Here are a few tips to successfully utilize your time:
1. Examine your old habits and look for ways to change them. You may learn that your habits are not conducive to proper time management and you can start changing them.
2. Put up reminders at home and around the office about your goals. Usually when you're trying to pursue long-term goals, you slowly lose focus on them. Putting reminders everywhere will help keep you focused on your goals and motivating you to follow your schedule.
3. Maintain a list of specific things to be done each day and set a top priority on that list. Maintaining a list of things to be done everyday is a great way to start on successfully allocating your time properly. A checklist would help you to remember all the things that you need to do for the day and compel you to finish them at the end of the day.
4. Concentrate on one thing at a time. Proper time management affords you the opportunity to concentrate on one task at a time. When you feel that this task is more urgent than the other, then you must first focus on that task before moving on to the next most important task.
5. Enjoy what you are doing. When you enjoy what you are doing, it creates less stress. When you are not stressed, you are more likely to accomplish your tasks within a shorter time frame. Consequently, you will be able to do more in your typical working hours.
6. Continually look at ways of freeing up your time. It is important to try to free your schedule up. Looking for ways to free up your schedule improves the time spent on finishing up your activities. Remember that if you save a few minutes from each activity, and then you sum them all up, you'd realize that you have saved a lot of time.