This article shares 29 February Social Media Prompts to help you show up consistently for your community on the social media platforms of your choice.
While building your community it is important to post engaging content consistently on your social media channels. Each month I share a social media calendar to get you started with engaging content to connect with your followers and build a community of supporters and customers.
[Tweet "#NowReading: February Social Media Prompts for Female Entrepreneurs"]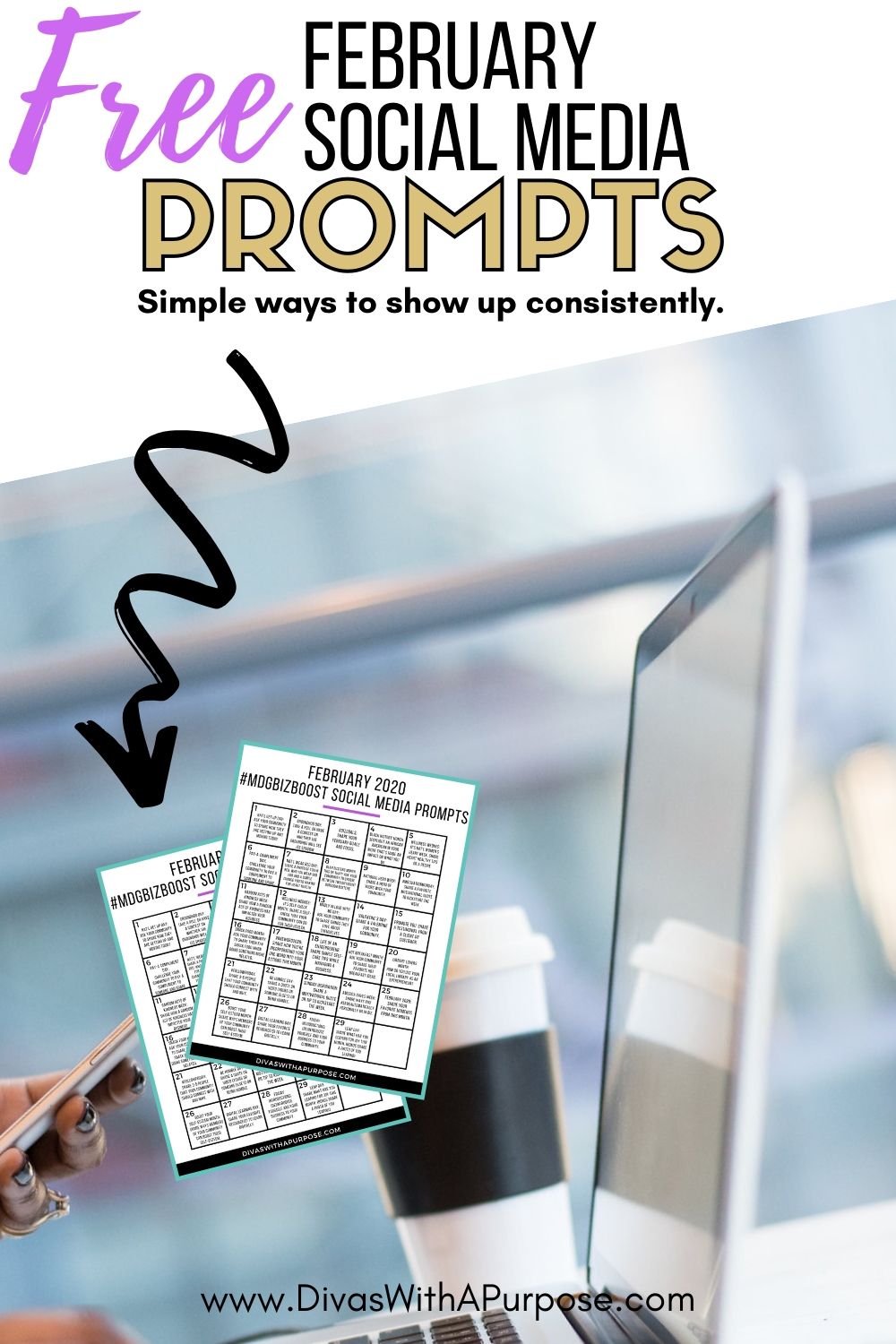 It is important to remember when engaging on social media to:
be your authentic self
switch up your content type – images, quotes, etc
cross-promote what you share on your various platforms
focus on the social media platforms you are most comfortable using first
planning is good but in the moment shares are great, as well!
Below is a graphic you can save for easy access, or you can bookmark this article to refer to each day. The great thing about these prompts is that you can use them to post on your social media channels – Instagram, Facebook, Twitter, TikTok, the list is endless. You can create images, live-streams and even quick video snippets to answer each prompt and encourage your followers to respond back to you with their answers or ideas.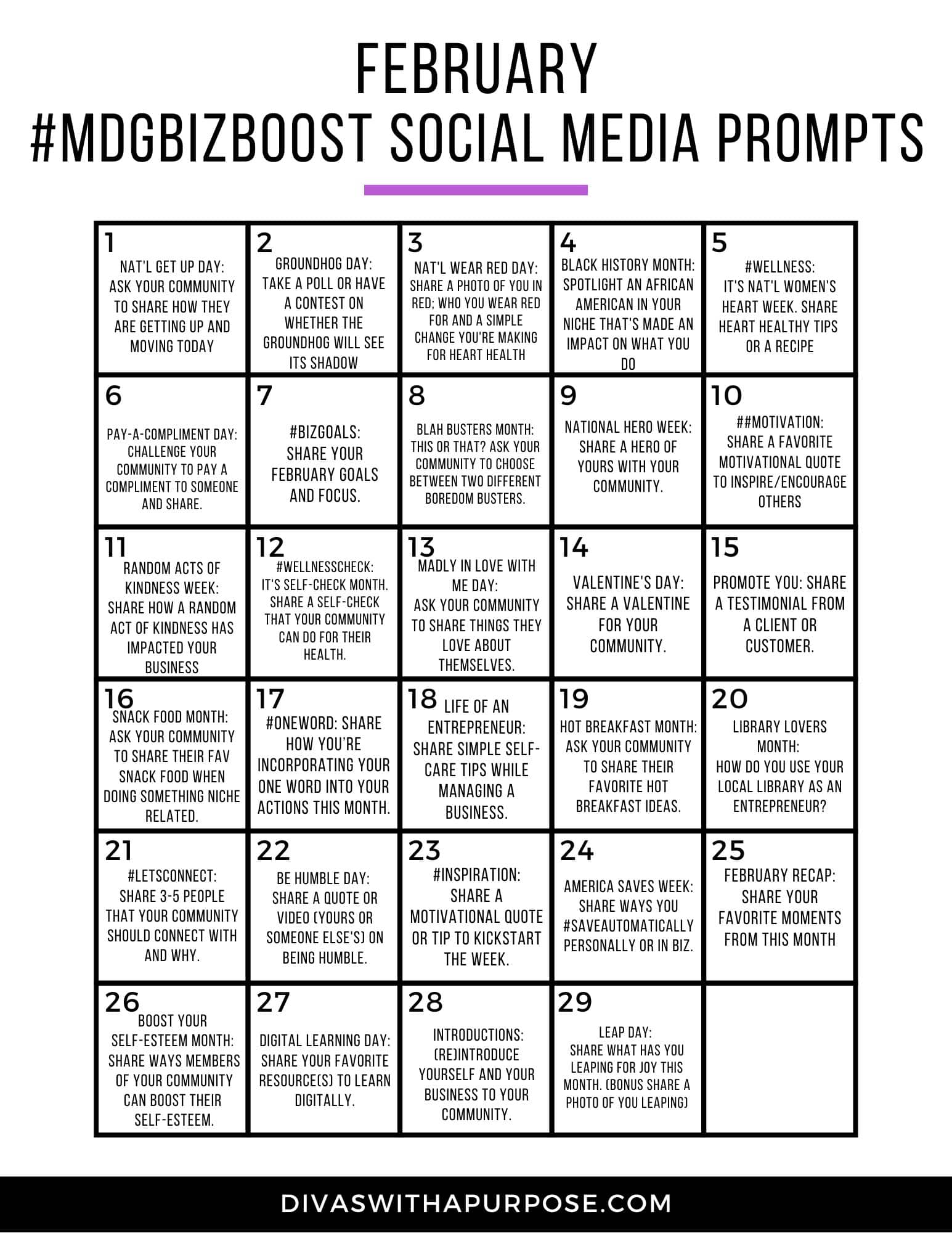 29 February Social Media Prompts
1 – National Get Up Day: Ask your community to share how they are getting up and moving today.
2 – Groundhog Day: Take a poll or have a contest on whether the groundhog will see its shadow today.
3 – National Wear Red Day: Share a photo of you in red; who you wear red for and a simple change you're making for heart health.
4 – Black History Month: Spotlight an African-American in your niche that's made an impact on how you show up in business
5 – Wellness Wednesday: It's National Women's Heart Week. Share heart healthy tips or a recipe.
6 – Pay-a-Compliment Day: Challenge your community to pay a compliment to someone.
7 – Biz Goals: Share your February goals and focus. Ask your community to share at least one thing they want to commit to completing this month.
8 – National Blah Busters Month: This or That? Ask your community to choose between two different boredom busters.
9 – National Hero Week: Share a hero of yours with your community.
11 – Random Acts of Kindness Week: Share how a random act of kindness has impacted your business.
12 – Wellness: It's Self-Check Month. Share a self-check that your community can do for their health.
13 – Madly In Love With Me Day: Ask your community to share things they love about themselves.
14 – Valentine's Day: Share a Valentine for your community.
15 – Promote You: Share a testimonial from a client or customer.
16 – National Snack Food Month: Ask your community to share their favorite snack food when doing something niche related.
17 – #OneWord: Share how you're incorporating your One Word into your actions this month.
18 – Life of an Entrepreneur: Share simple self-care tips while managing a business.
19 – National Hot Breakfast Month: Ask your community to share their favorite hot breakfast ideas.
20 – Library Lovers Month: How do you use your local libary as an entrepreneur?
21 – #LetsConnect: Share 3-5 people your community should connect with and why. (Don't forget to tag them!)
22 – Be Humble Day: Share a quote or video (yours or someone else's) on being humble.
23 – Sunday Inspiration: Share a motivational quote or tip to kickstart the week.
24 – America Saves Week: Share ways you #SaveAutomatically personally or in biz.
25 – February Recap: Share your favorite moments from this month
26 – Boost Your Self-Esteem Month: Share ways members of your community can boost their self-esteem.
27 – Digital Learning Day: Share your favorite resource(s) to learn digitally.
28 – Introductions: (Re)Introduce yourself and your business to your community.
29 – Leap Day: Share what has you leaping for joy this month. (Bonus share a photo of you leaping)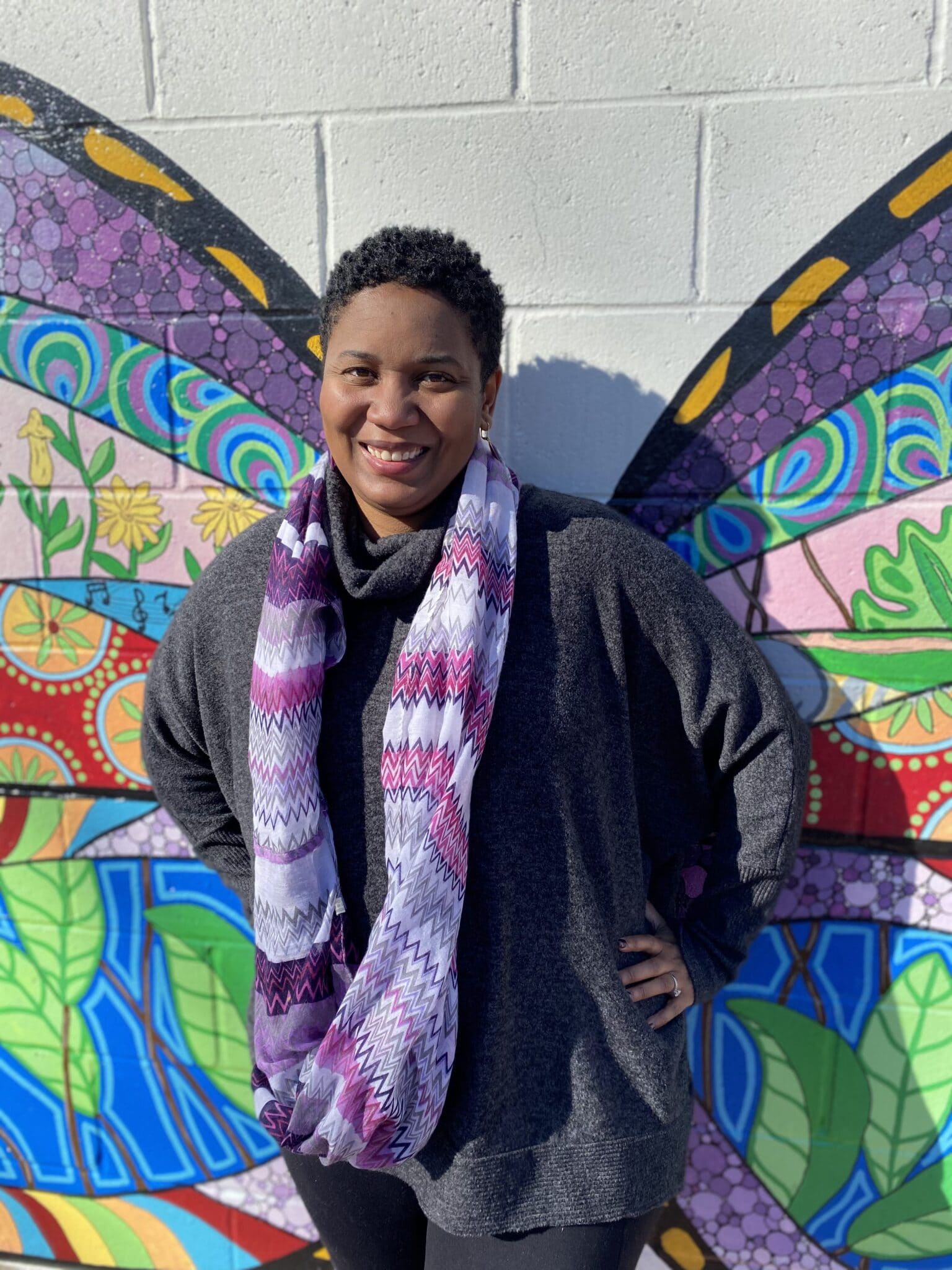 Michelle D. Garrett is the founder of Divas With A Purpose.
She focuses on sharing resources for being purposely productive; setting personal and professional goals and achieving them through daily action; and successfully running a business while focusing on your mental health. Michelle is a full-time entrepreneur who specializes in teaching female entrepreneurs how to show up consistently in their business – online and off.
---