This article provides 10 empowering affirmations for teen boys to build confidence, self-esteem, and inner strength. Learn uplifting phrases for self-improvement, plus tips to put these affirmations into practice.
---
Building self-confidence during the teenage years can be challenging. Hormonal changes, social pressures, and the transition to new school environments can all contribute to feelings of self-doubt. Practicing positive daily affirmations is one simple yet powerful way teen boys can boost their confidence and feel empowered. Affirmations are short, uplifting phrases that can reprogram our brains over time to believe more positively about ourselves. Let's explore 10 affirmations teen boys can start repeating daily.
10 Empowering Affirmations for Teen Boys
I make smart choices. Teenagers face many new decisions about friends, school, and activities. Affirming smart choice-making helps them feel more self-assured in their judgment.
Challenges make me stronger. Life is full of stresses like demanding schoolwork, dating woes, and social drama. Framing challenges as chances to get tougher can alleviate self-doubt.
I can achieve anything I set my mind to. Visualizing goals as attainable builds a growth mindset. Teens feel motivated knowing their capabilities are limitless.
My confidence grows daily. Confidence compounds with daily practice. Affirming expanding confidence helps teens believe in themselves.
I respect myself and others. Self-respect and respect for different peers lays the foundation for healthy relationships. This affirmation nurtures teen boys' self-worth.
My voice and thoughts have value. Teen guys often minimize their perspectives. Affirming their voices have inherent value builds confidence in sharing opinions.
I release any self-doubt or negativity. Teens are highly self-critical. Replacing doubting inner voices with this affirmation boosts positivity.
I have important skills and talents to share. Teen guys bring diverse skills and talents to their communities. Affirming their gifts reinforces their positive contributions.
My feelings matter, and I express them calmly. Teen emotions run high. This affirmation validates teen boys' feelings while promoting calm expression.
Every experience helps me grow into my best self. Framing struggles as growth opportunities give teens a constructive perspective. This builds resilience.
Sign Up Below to Receive Your Free Printable!
Tips for Practicing Daily Affirmations
Write affirmations on notecards or sticky notes to post around your room. Seeing the affirmations often will reinforce them.
Look in the mirror while repeating your chosen affirmation aloud to yourself. The eye contact helps the message sink in.
Share and discuss affirmations together as a family. Celebrate each other's positive qualities.
Create affirmation artworks or vision boards with images and words representing your goals. Display to visualize success.
Use affirmation apps to save your favorites and set reminders to recite them daily. Making affirmations part of your routine helps.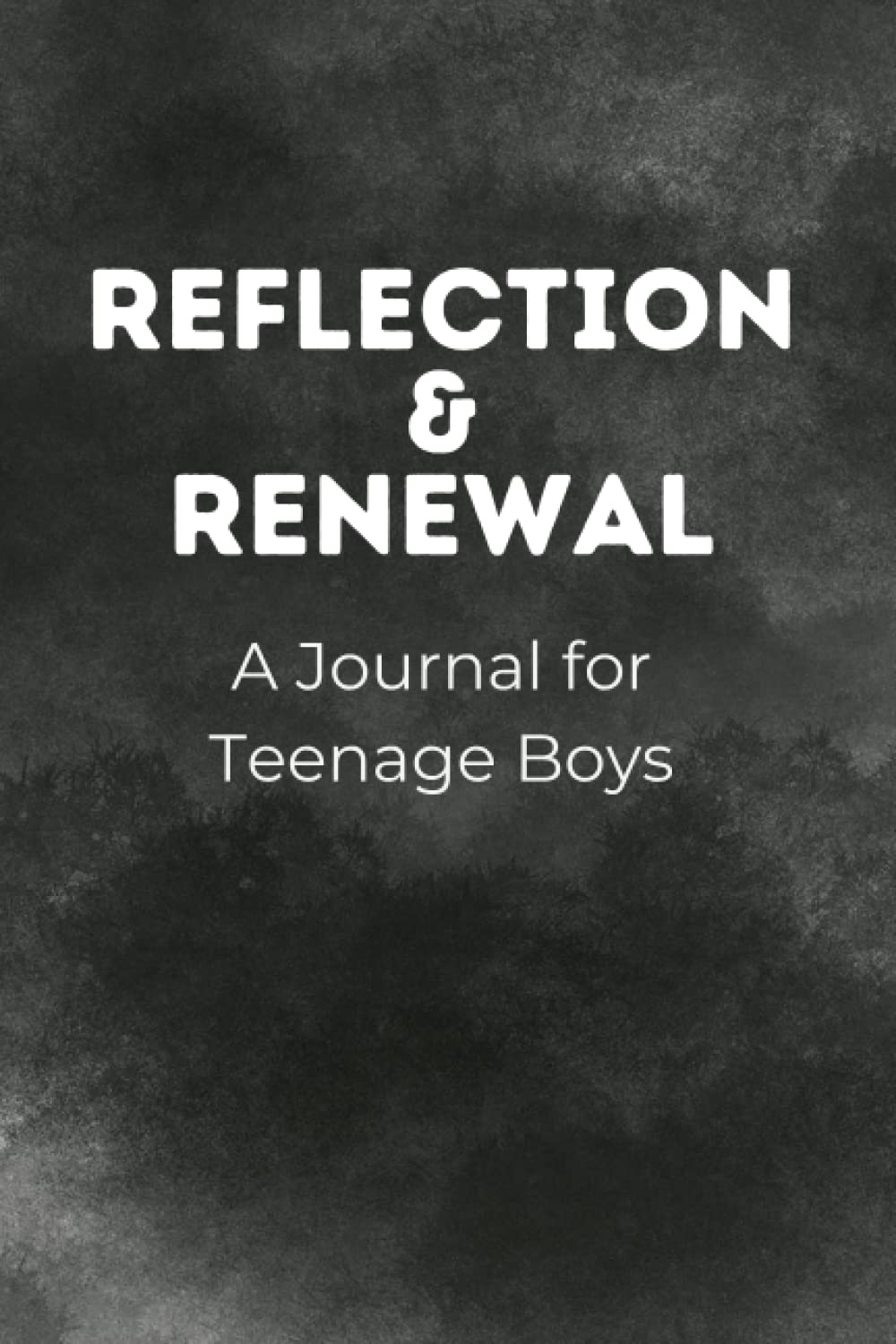 Reflection and Renewal: A Journal for Teenage Boys is available on Amazon for only $9.99 or through the Divas With A Purpose Shop.
Purchases through the shop include an affirmation card.
Practicing positive daily affirmations can help empower teenage boys as they navigate the ups and downs of adolescence. Consistently taking time to repeat uplifting phrases that reinforce self-confidence, resilience, and emotional strength leads to transformational results over time. Affirmations help reframe challenges, boost motivation, and cultivate a growth mindset. By starting a simple daily affirmations practice, teen guys can unlock their inner power.
Related Articles: