This article shares 31 December Social Media Prompts to help you show up consistently prepare your social media content calendar for the month.
The holiday season is here, which can be an incredibly busy time filled with personal and professional demands. However, it's crucial not to neglect your business's online presence during December.
This article will provide female entrepreneurs and small business owners with 30+ social media prompts and tips to help you show up consistently and create engaging content to connect with your followers during the month of December. Prepare now to close out the year strong!
I'll also be sharing quick tips for planning and repurposing evergreen content so you can balance holiday hustle with social media success. Save time and energy so you can be fully present to enjoy the festive season as well!
Let's dive in with the first set of December social media prompts for your calendar.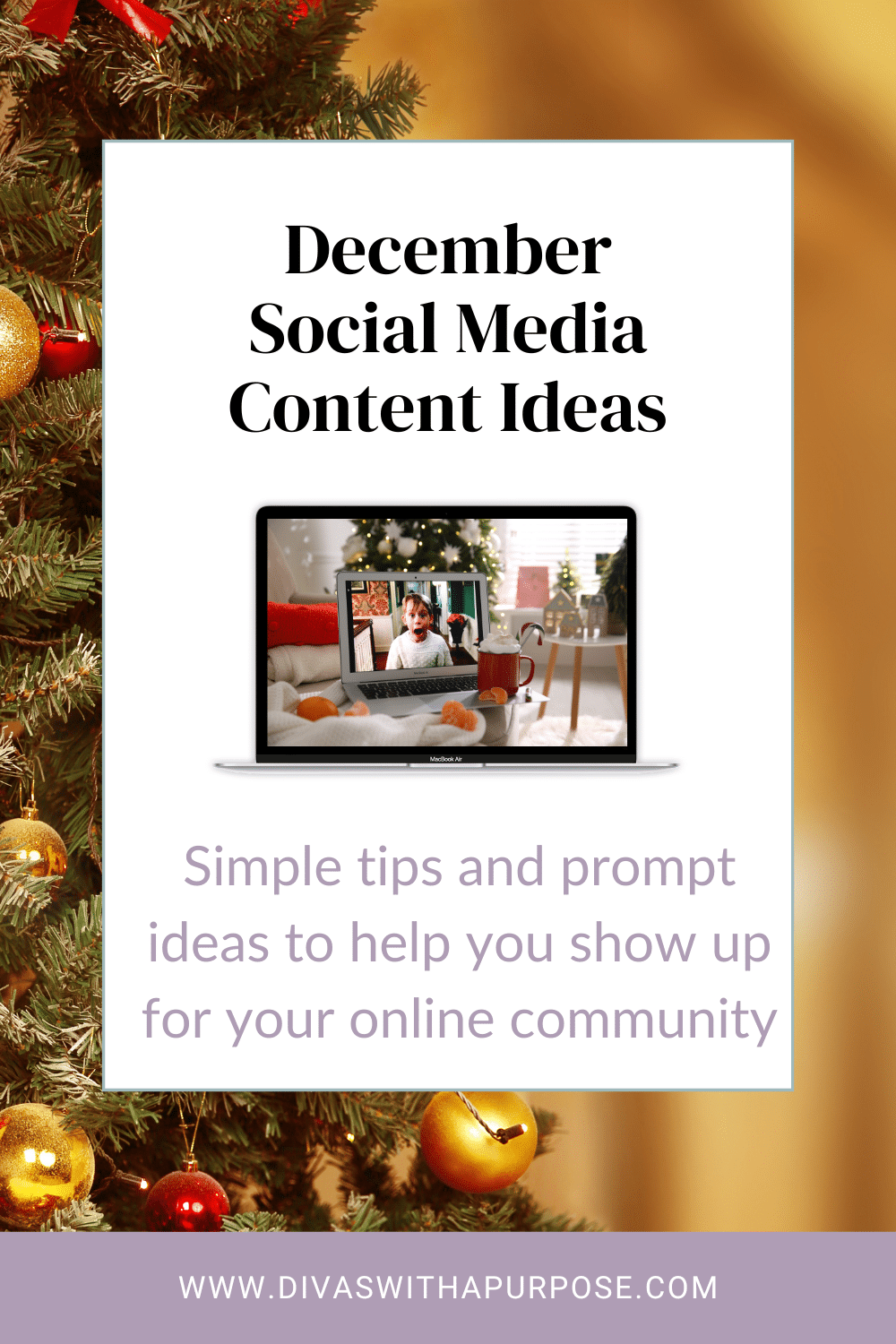 Holiday & Seasonal Content Prompts
The December holidays offer many opportunities for seasonal content that your followers will enjoy. Here are some holiday-themed ideas to inspire your social media posts this month:
Share a roundup of your favorite holiday traditions
Post holiday baking tips or your favorite festive recipes
Ask your community to share their top holiday family traditions
Discuss how they prefer to spend New Year's Eve/Day
Create a reel or video highlighting seasonal books, movies, music or podcasts
Show off festive holiday nails/makeup looks or hairstyles
Share advice for stress-free traveling over the busy season
Gift guide roundup – best presents for her, family, etc
Getting creative with holiday-focused content is a great way to provide value and connect with your audience amid all the seasonal hustle!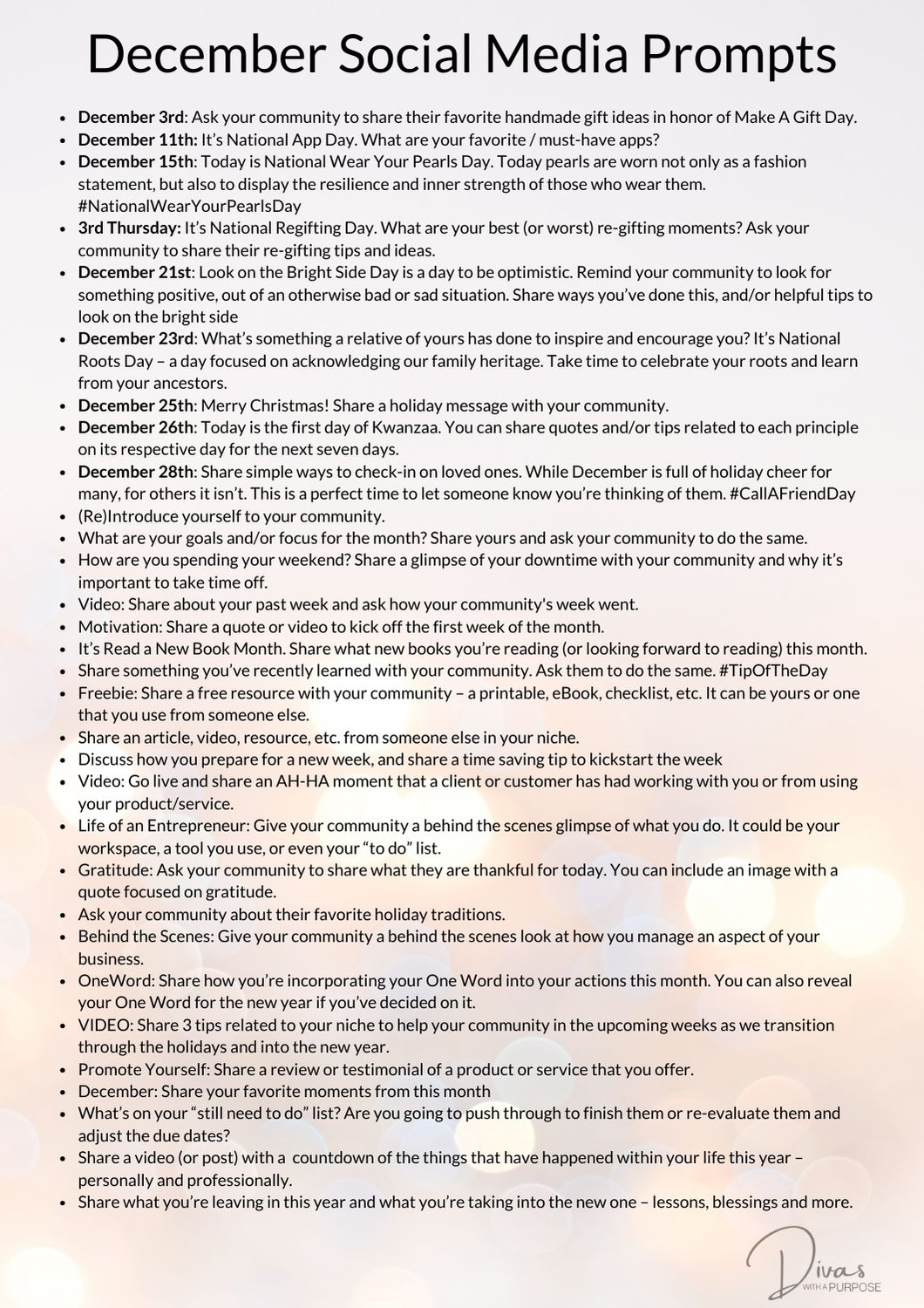 Business, Reflection & Goal-Setting Prompts
The new year offers the perfect opportunity for reflection, planning, and setting intentions. Here are business and goal-focused prompt ideas for December:
Share your top business highlights and accomplishments from the past year
Create a roundup of your most popular or helpful content from the past year
Discuss the biggest lessons you learned in your business this year
Open up about your goals and focus areas for the upcoming year
Ask your community to share their own business or life resolutions
Share tips for planning and goal-setting to start the year off right
Sharing your planning process can inspire others to organize too!
Reflecting on the past year while looking ahead to the new year is wonderful social media content that adds value for your community.
Community Connection & Engagement Prompts
Social media is all about connecting with your community. The December season offers many opportunities for thoughtful engagement.
Ask supporters what they're grateful for right now
Share prompts for reflecting on the past year or goals for the upcoming one
Host giveaways or contests to spur organic engagement
Go live for real-time connection – share daily life or ask questions
Request feedback on your best/most helpful content from the past year
Check in on followers – share supportive messages for those struggling during the holidays
Spotlight and appreciate engaged supporters and community members
Keep these community connection prompts in mind as you map out your December content calendar!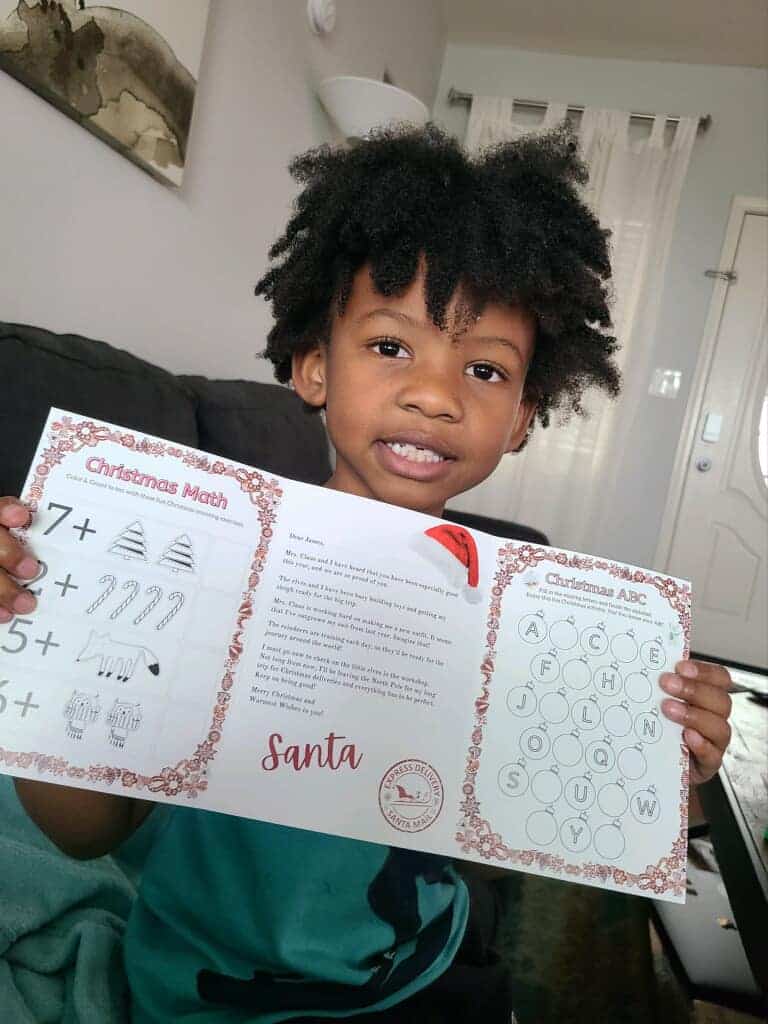 Tips for Planning & Repurposing Content
Balancing holiday memories with business needs can be challenging. Here are 5 tips to streamline your December social media content process:
Pre-plan as many posts as your schedule allows – draft captions ahead of time so you only need to design graphics or hit "publish".
Schedule evergreen content to auto-post during slower weeks. This curated content still offers value for your audience.
Create a few easy-to-replicate post templates to quickly reuse on multiple platforms.
Repurpose old content! Revamp an outdated blog post or refresh past social graphics.
Set reminders to go live or engage daily. Don't let pre-planning stop real connections!
The new year is all about starting fresh. Spend December setting yourself up for social media success in the new year!
Related Articles:
Thursday Post Ideas for Social Media
5 Holiday Prep Tips for Female Entrepreneurs
---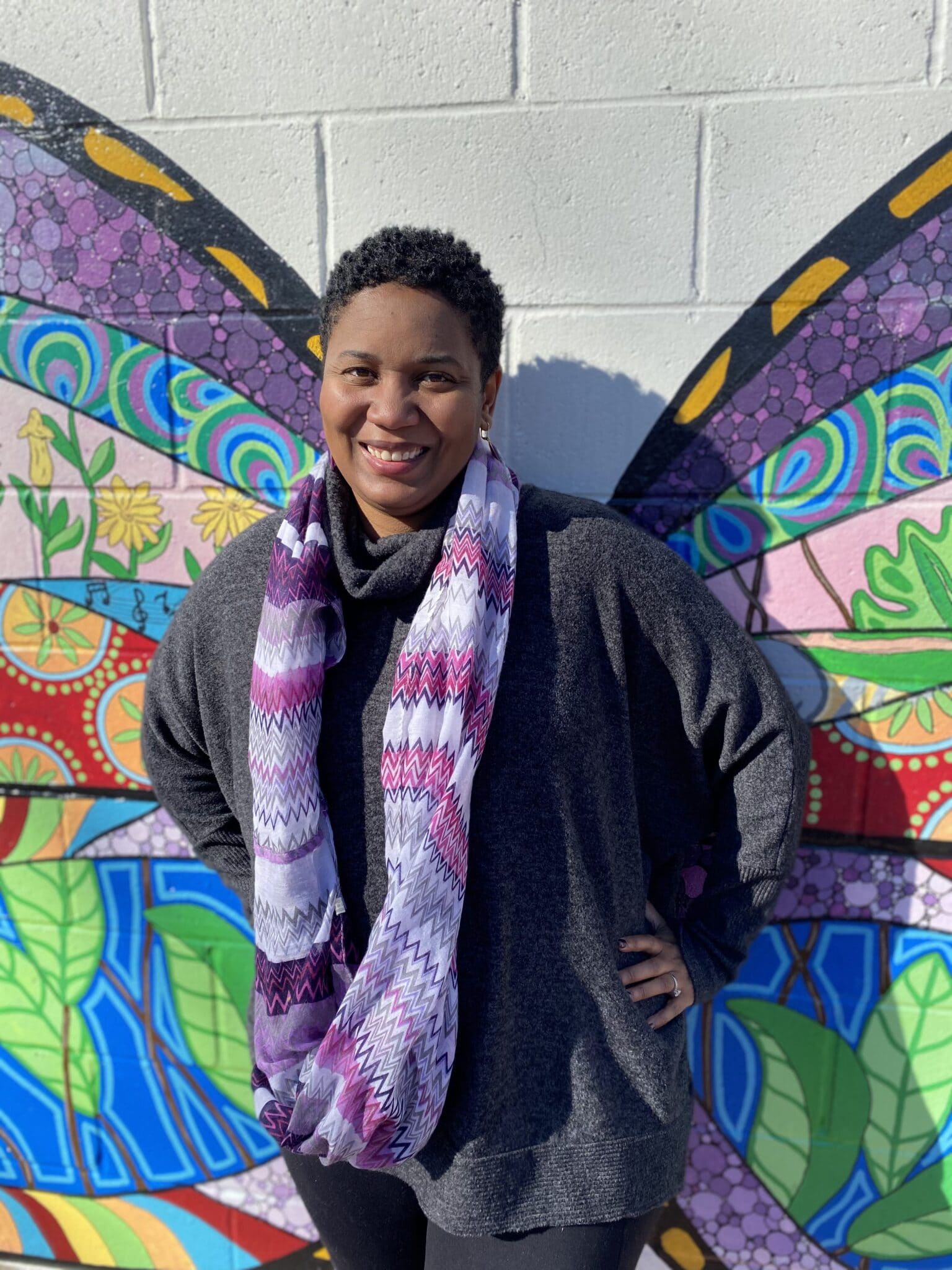 Michelle D. Garrett is the founder of Divas With A Purpose.
She focuses on sharing resources for being purposely productive; setting personal and professional goals and achieving them through daily action; and successfully running a business while focusing on your mental health. Michelle is a full-time entrepreneur who specializes in teaching female entrepreneurs how to show up consistently in their business – online and off.
---