Welcome to Thankful Thursday here at Divas With A Purpose! I hope you've all had a fantastic week and will take a moment to pause and reflect on what you have to be thankful for this week – from family and friends to moments of peace and solitude and moments filled with laughter and love.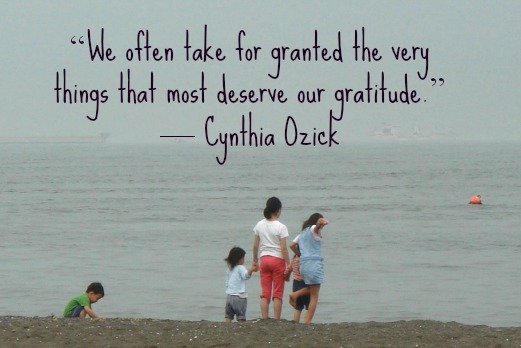 This week, I'm thankful for being able to type this post from the comfort of my home and in the solitude of my room.  I've been travelling for work and while it was great to get away, network and learn new skills, there's nothing like home sweet home!
Many thanks to Carri from Grace Unveiled and Antionette from De Divah Deals for their faithful participation and support with Thankful Thursday! You divas inspire and motivate me on a regular basis and I'm thankful to have you as part of the DWP Community!
Did you know practicing gratitude can increase happiness levels by up to 25 percent? I challenge you for the next week to list at least one thing you're thankful for and see if it makes a difference in your overall demeanor and attitude! I'll be updating this post each day with my item and invite you to come back and comment with something as well.
Week of Gratitude
Day 1 – I'm thankful that after 4 days away, I'm home with my family and can relax in the comfort of my own bed.
Day 2 – I'm thankful for wonderful blogging friends that unite, motivate and inspire one another in all stages of life!
Day 3 – I'm thankful the  opportunity to give back to my community. It's a humbling reminder of how much I take for granted.
Day 4 – I'm thankful for an afternoon of rest and relaxation after spending the morning with my wonderful church family.
Day 5 – Happy Monday! I'm thankful for a job that I truly enjoy and that challenges me.
Day 6 – I'm thankful for Law & Order marathons and cuddle time with my little ones!
Day 7 – I'm thankful for the house my family has slowly made into a home – there's truly no place like it.