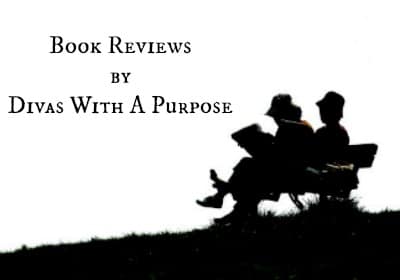 Ever read a book that had a lasting impact on you way after you had finished the last sentences? Months, even years, down the line you're still pulling tidbits from it and referencing it in daily conversations? Well, thankfully, I have read quite a few books like this over the years and Thursdays at Eight by Debbie Macomber is one of them.
Overview Courtesy of Amazon
Thursday, 8: 00 a.m. Mocha Moments, Breakfast Club!
Every week, these words appear in the calendars of four women. Every week, they meet for breakfast—and to talk, to share the truths they've discovered about their lives. To tell their stories. To offer each other encouragement and unfailing support.
Clare has just been through a devastating and unexpected divorce. She's driven by anger and revenge—until she learns something about her ex-husband that forces her to question her own actions. Forces her to look deep inside for the forgiveness she's rejected…and the person she used to be.
Elizabeth is a widow, in her late fifties, a successful professional. A woman who's determined not to waste another second of her life. And if that life should include romantic possibilities—well, why not?
Karen is in her twenties, and she believes these should be the years for taking risks, reaching for your dreams. Her dream is to be an actor. Except that her parents think she should be more like her sister, the very conventional Victoria!
Julia is turning forty this year. Her husband's career is established, her kids are finally in their teens and she's just started her own business. Everything's going according to schedule—until she discovers she's pregnant. That's not part of the plan.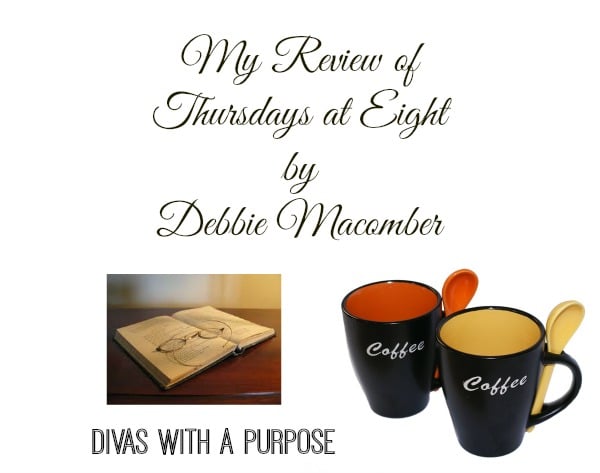 My Thoughts on Thursdays at Eight
Thursdays at Eight inspired me to move from making annual resolutions at the beginning of a new year.  Instead I choose a word to focus on for the year and shape SMART goals that align with that word. From gratitude to support, when I reflect on the word I have chosen each year for the past four years they truly did shape my actions and goals for that year.
The characters in Thursdays at Eight were a very diverse bunch and faced some pretty life-changing situations throughout the year this book covered.  Their differences drew them closer rather than apart.  They chose to embrace one another and each contributed something useful to their group.
As I sat with a group of ladies this past weekend for our quarterly Divatude Challenge meet-up, my thoughts turned to Thursdays at Eight.  As we sat in a local eatery, sipping our coffees, sharing our successes and brainstorming ways to get to the next step, I was reminded of the weekly meetings of the ladies in Thursdays at Eight.  We are moving into the second quarter of the year – those goals we were so excited about at the beginning of the year are more than words on a paper.  We have action items in place and our focus is on the hows, whys and whens.  We need to spring into action so we can fall into step for the remainder of the year.
While Thursdays at Eight is a fictional story – the support and love offered is real and true.