September is International Women's Friendship Month. If you're familiar with Divas With A Purpose, you'll know that I'm quite thankful for friendship and try to foster positive, working, balanced relationships between women in my personal and professional lives.
Generally, the friendships among women are stronger than the bonds between men. Overall, we're more emotional and our friendships and relationships take on those traits, as well.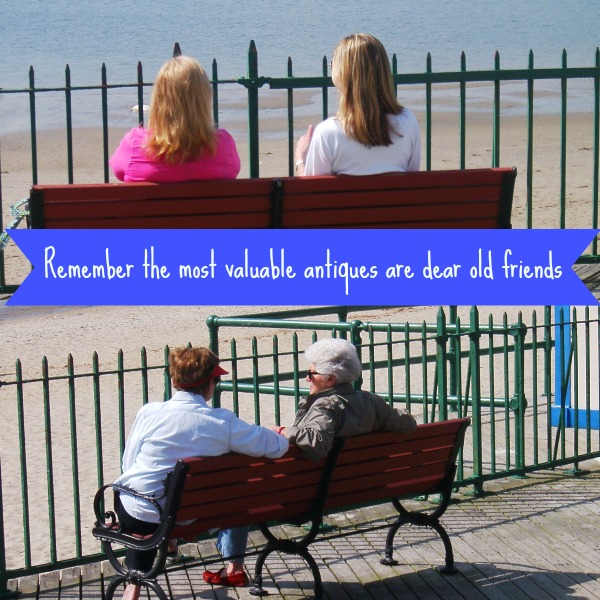 Friendship: It Really Is Good For You
The Journal of Experimental Social Psychology published a study where researchers asked participants to stand at the base of a steep hill and estimate how tough it would be to climb. Those standing with a friend gauged the ascent to be less steep compared with those who were alone. Friends make climbing those mountains – literally and figuratively – much easier! Having someone to motivate and encourage you as you climb (sometimes struggling, falling and ready to just turn back around) makes a huge difference.
Studies have also shown that social support can protect against dementia, lower blood pressure and reduce the risk of depression. Having a circle of friends can save your life and make it much more enjoyable to live!
 What friendships are you thankful for?
Please share in the comments what you're thankful for this week – you never know how you'll inspire and motivate someone else.  Bloggers, feel free to link-up below. Happy Thursday!
Each Thursday on Divas With A Purpose, we pause to reflect on what we're thankful for. Gratitude is a huge part of my life. A few years ago I made a conscious decision to reflect more on what I had versus what I did not have – since then I've seen a considerable positive change in my attitude and demeanor even in stressful situations.
I encourage my supporters to take a moment to think about what they have to be thankful for. Feel free to share below in the comments – you never know how you'll inspire and motivate someone else.
Happy Thursday, Divas!
[inlinkz_linkup id=306345 mode=1 pageSize=300]