What's the best advice you've ever received? I can honestly say that I am thankful for advice given to me from those wanting to help me grow and learn over the years.  I am, also, thankful for those that realized that rather than advice, what I really needed was a chance to rant, release and move on.  Having people in your life that are willing and able to let you do just that when necessary is fantastic.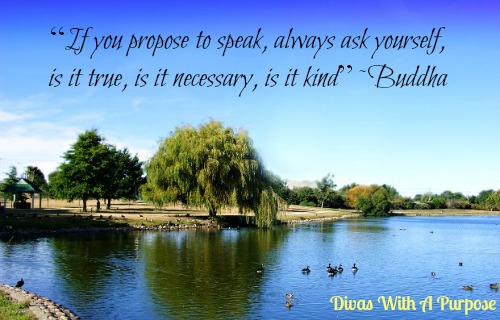 The times I have been given the best advice it was given honestly, straight-forward and with love.  I did not feel as though I was being chastised or judged.  It was from the heart and it was genuine.
When receiving advice and trying to determine if it is best for me or not, I typically consider:
the source – is this someone who is trustworthy and reliable?
the intentions – is this advice with a catch or is it genuine?
my gut instinct – do I feel hesitant when acting on the advice or does it feel right?
When have you been most thankful for advice?
Each Thursday on Divas With A Purpose, we pause to reflect on what we're thankful for. Gratitude is a huge part of my life. A few years ago I made a conscious decision to reflect more on what I had versus what I did not have – since then I have seen a considerable positive change in my attitude and demeanor even in stressful situations. I encourage my supporters to take a moment to think about what they have to be thankful for. Feel free to share below in the comments – you never know how you'll inspire and motivate someone else.
Many thanks to everyone that joined us for last week's Facebook Thankful Thursday event!
Make sure to join us on Mondays when we share our Making A Happy Home Moments.
Don't forget to check out our Holiday Gift Guide featuring some awesome Direct Sale Divas.
[inlinkz_linkup id=306345]
Linking up this week with: The Fontenot Four and Create With Joy