I learned a long time ago that your attitude determines so much in life. Having a positive attitude despite what's going on is hard to do, however finding bright moments and strength through the storms of life can make things just a little more tolerable. Having a great support system helps out tons. Someone you can call on to just vent, cry, yell, whatever it takes to release it all. Not everyone has that, I know.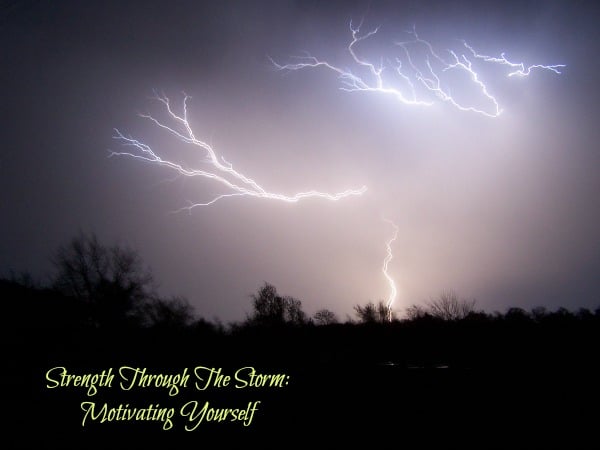 So, what do you do to find the strength to put one foot in front of the other? To keep a smile on your face when it seems everyone and anyone is against you? When no matter how much you give, there seems to be someone, something that wants more?
Finding happiness and joy in the small things in life can help to reevaluate your priorities. From an indulgence in an ice cream cone to a nice walk in the park (something about children running and playing brings a smile to my heart!).
Positive affirmations really do help. I worked at a company years ago that encouraged employees to be positive by reminding them to "SMILE…You're on stage!". That was one of my favorite sayings and I still find myself saying it from time to time. It's really hard to be upset when you look in the mirror and see a huge smile on your face. Try it…I promise you it will brighten your day.
Keep a picture of something that makes you happy – your children, a favorite place, a beach scene. Look at it from time to time to remind yourself why you keep pressing forward.
Surround yourself with positive people.
What ways do you encourage yourself? Remember that every situation we go through strengthens us and takes us to the next level of greatness in our lives.
Keep living and keep learning, Divas!
~Michelle