Keep reading for 73 simple product ideas across multiple categories that female entrepreneurs can easily add to their business.
---
Starting or growing a business as a female entrepreneur can be an exciting, yet challenging journey. One way to generate additional revenue streams and expand your offerings is by adding physical products that complement your existing services or brand.
Physical products provide passive income opportunities, allow you to reach new customers, and help drive traffic to your website or brick-and-mortar store. The key is finding the right products that are easy to source, store and ship, while delivering great value to your ideal customers.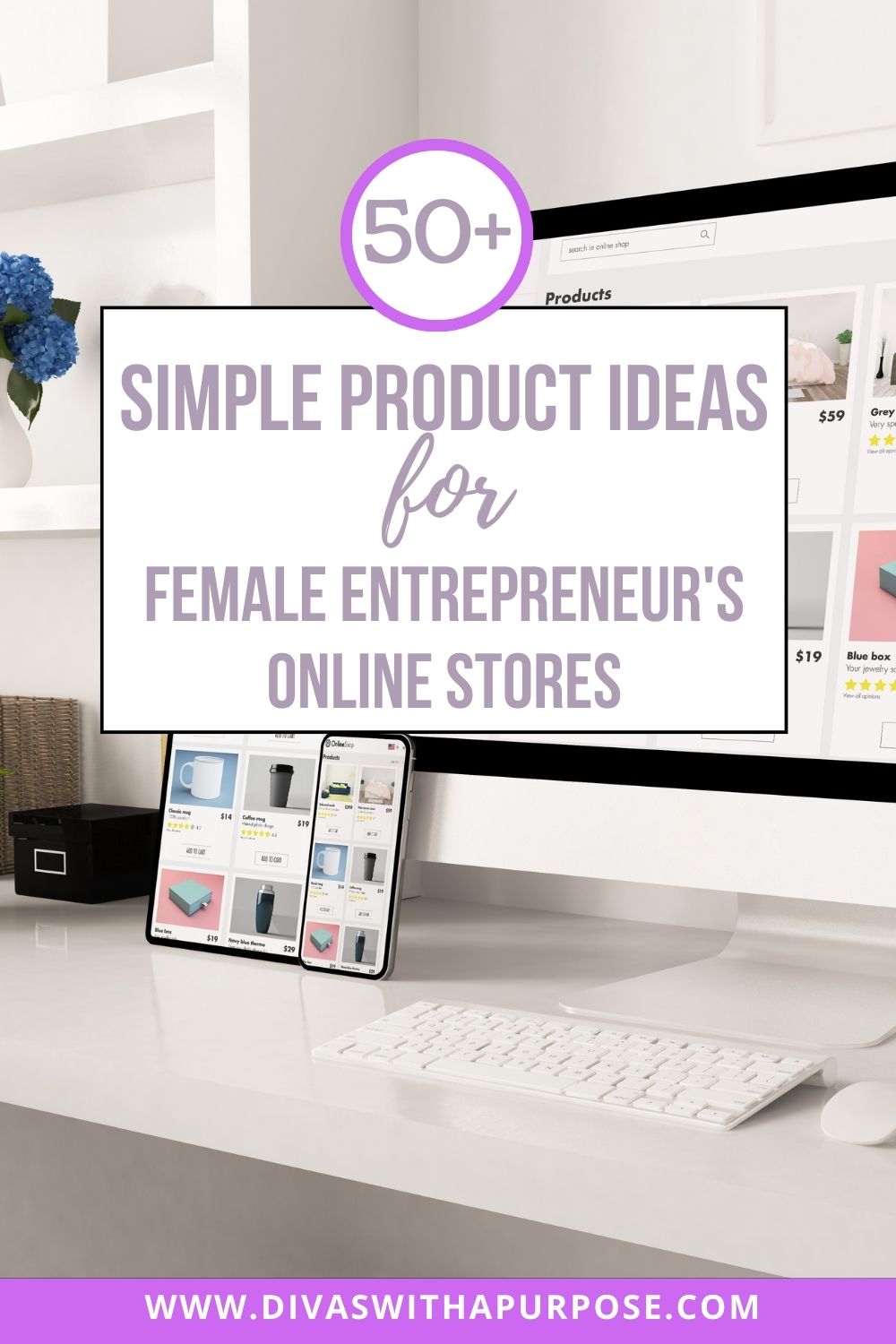 To help spark ideas, here are 73 simple physical product recommendations across different categories that female entrepreneurs can consider adding to their business:
Apparel & Accessories
Branded t-shirts, tanks, hoodies
Tote bags, purses, backpacks
Scarves, hats, headbands
Jewelry like necklaces, bracelets, earrings
Socks, leggings, underwear
Phone cases, laptop sleeves, chargers
Water bottles, coffee mugs
Face masks, bandanas
Beauty & Wellness
Skin care sets – cleanser, toner, moisturizer
Bath bombs, soaps, scrubs
Makeup palettes, brushes
Hair accessories like scrunchies, headwraps
Manicure/pedicure sets
Candles, essential oils, diffusers
Herbal teas, smoothie powders
Yoga mats, foam rollers, exercise bands
Kids & Baby
Onesies, t-shirts, pajamas
Bibs, burp clothes, swaddles
Rattles, teethers, developmental toys
Books, flashcards, activity sets
Stuff animals, dolls, action figures
Arts & crafts kits – kinetic sand, paint sets
Night lights, blankets, crib sheets
Home & Kitchen
Aprons, oven mitts, towels
Glassware, mugs, utensils
Cutting boards, cookbooks
Spice blends, cookie/brownie mixes
Kitchen signs, wine labels
Succulents, pots, gardening kits
Candles, wax melts, room sprays
Photo albums, frames, prints
Paper & Stationery
Notebooks, journals, planners
Sticky notes, tape, paper clips
Pens, pencils, highlighters
Notecards, postcards, greeting cards
Calendars, planners, agendas
Stickers, bookmarks, gift tags
Self-Care & Motivation
Journals, gratitude logs, affirmation cards
Adult coloring books, art supplies
Bath soaks, sugar scrubs
Scented candles, essential oil rollers
Yoga mats, foam rollers, massage tools
Water bottles, tea infusers
Motivational books, audio courses
Pet Products
Pet bandanas, bow ties, clothes
Treats, chews, novelty baked goods
Pet toys – balls, ropes, plush items
Collars, leashes, harnesses
Pet beds, blankets, pillows
Grooming kits – shampoo, brushes
Outdoor & Gardening
Seed packets, gardening tools
Picnic blankets, baskets, utensils
Camping chairs, lanterns, hammocks
Bird houses, bird feeders, bug traps
Welcome mats, garden signs
Succulents, air plants, potted herbs
Holiday & Seasonal
Ornaments, stockings, decorative signs
Advent calendars, countdown chains
Scented pine cones, potpourri
Holiday cards, gift wrap, tags
Candles, wax melts, room sprays
Ugly sweaters, santa hats, reindeer antlers
Gift Sets & Bundles
Candle and matches gift set
Coffee or tea sampler pack
Spa kits with lotions, soap, scrub
Movie night bundle with popcorn, candy
Date night basket with wine, tumblers, blanket
Gardening starter set with seeds, tools
Grilling pack with spices, mitts, apron
How to Source Simple Physical Products
When sourcing simple physical products to sell, focus on items that:
Are easy to ship and store
Have low startup costs
Can be customized with your branding
Appeal to your target audience
Great places to find suppliers include:
Online wholesale marketplaces like

Faire

Local artisans, crafters and boutiques
Merchandise trade shows and conventions
Alibaba or AliExpress for bulk orders
Print-on-demand drop-shipping for custom branded items
Tips for Promoting and Selling Physical Products
Showcase products prominently on your website and social media
Create bundled packages or kits for gifting occasions
Offer limited edition seasonal products to create urgency
Provide free shipping or discounts for multi-item purchases
Partner with influencers or businesses to do joint promotions
Set up affiliate programs to get others promoting your products
Use email and social media promotions around new product launches

Attend vendor events

or fairs to sell products in-person
Offer product samples or free gifts with purchase
Share customer reviews, product photos and videos
Why Add Physical Products to Your Business
Adding physical products provides female entrepreneurs several benefits including:
Passive income – Products continue generating sales 24/7.
Higher profit margins – Physical products tend to have higher markups than services.
Lead generation – Products bring new visitors who can become clients.
Upsells – Existing customers may purchase a product complementing your services.
Brand building – Products reinforce your brand identity and values.
Credibility – A product line adds legitimacy and trustworthiness.
Customer loyalty – Repeat customers make additional purchases over time.
Expanded reach – Products aren't limited to local customers.
So don't be afraid to get creative and add unique physical products that your audience will love. It can take your business to the next level as a female entrepreneur!
---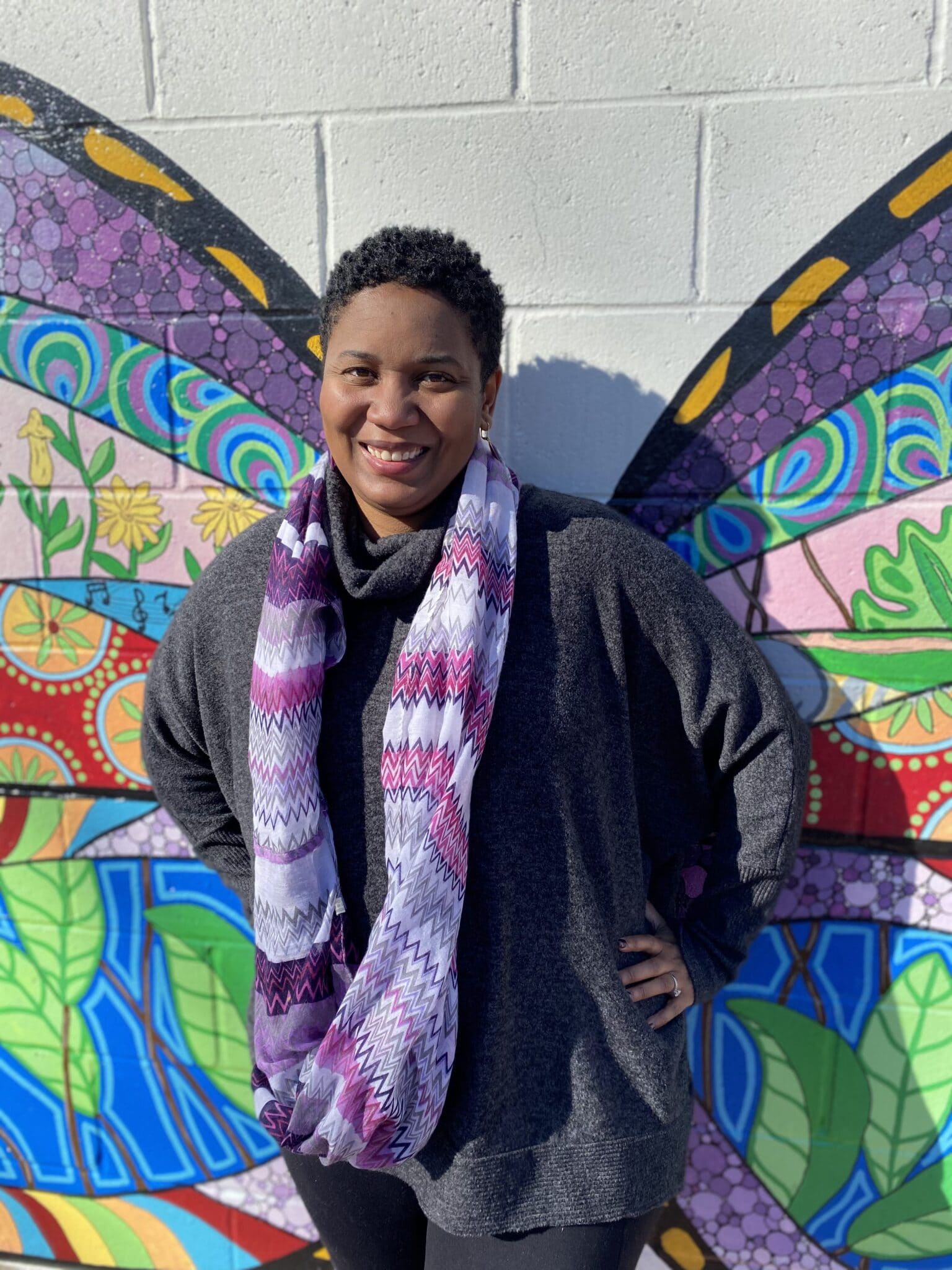 Michelle D. Garrett is the founder of Divas With A Purpose.
She focuses on sharing resources for being purposely productive; setting personal and professional goals and achieving them through daily action; and successfully running a business while focusing on your mental health. Michelle is a full-time entrepreneur who specializes in teaching female entrepreneurs how to show up consistently in their business – online and off.
---