Recently I shared that our family was contemplating adding a new-to-us vehicle to our household. My oldest will be able to get his license this fall (GASP!) and as I travel more it is important to have a reliable vehicle for long-distance travels.
Therefore the opportunity to work with University Motor Company here in Columbia, South Carolina came at the perfect time for me. I recently had the opportunity to sit down with the owner and tour their facilities. There were a few things that stood out for me during that conversation that I had not thought about before.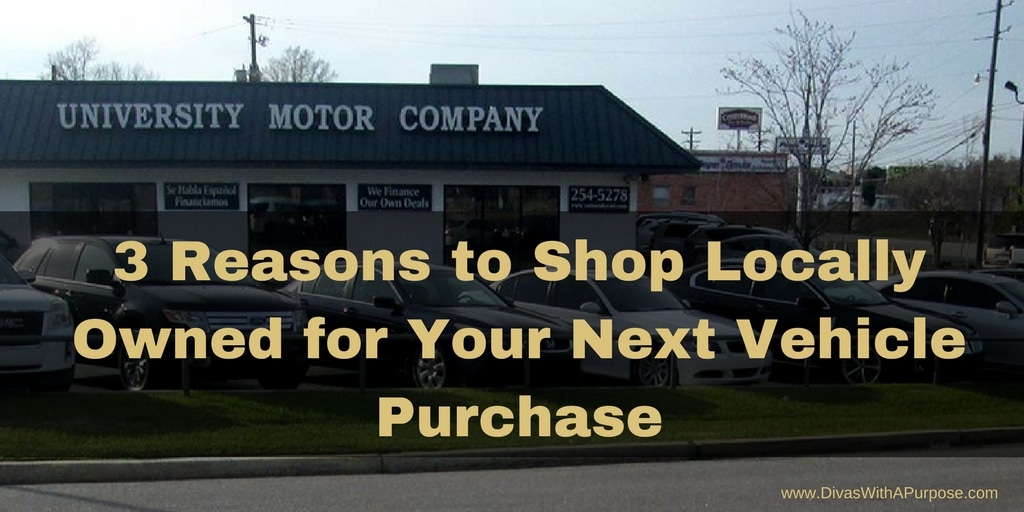 The owner had so much insight and knowledge about the history of Columbia and South Carolina's economy. More importantly he was invested in the growth of our community because not just his company AND family are a part of the Midlands.
Face-to-face interaction
When you're shopping for a pre-owned vehicle, the face-to-face interaction that you get at a locally-owned dealership is completely different.
As I sat in the lobby people-watching, I saw how genuine the interaction and conversation between the employees and customers were. As customers came in to make payments (yes, they finance!) they were greeted by name and enjoyed friendly banter with the staff.
Service after the sale
Your interaction with University Motor Company does not end once you purchase your vehicle. With in-house financing and a service department, forging a long-term relationship is important to them.
They pride themselves on the knowledge that their customers return to purchase additional vehicles for family members and gladly family and friends to them for their vehicle needs.
Related Article: Where to Buy a Used Car in Columbia, SC
Local Community Presence
In my opinion, this is one of the key reasons to support a locally-owned business for your used car needs. The owners and employees are a part of our community in numerous ways. They are typically active in and support local philanthropies and business associations. This keeps money within our local community and boosts our economy.
For more information about University Motor Company visit their website at universitycars.com or visit them at 633 S. Assembly Street in Columbia, SC.
---
Related Article: 4 Things to Do Before Buying a Pre-Owned Vehicle