This is part of a sponsored collaboration with National Pork Board. However, all opinions expressed are my own.
It's no secret around these parts that my favorite dishes to create need to fit three criteria: quick, easy and delicious. This Diva is really not difficult to please, I promise.
As we focus on creating healthy habits as a family, that includes the meals we enjoy as a family. Pork tenderloin and other lean cuts of pork are a go to choice because they meet the criteria for heart-healthy meals.
[Tweet "#NowReading: Sweet and Savory Pork Tenderloins #MakeItAMoment @PorkBeInspired #sponsored"]
When I began our healthy habits journey I was surprised to learn that our favorite savory cut of meat contains essential nutrients such as thiamin, vitamin B6, niacin, potassium and zinc.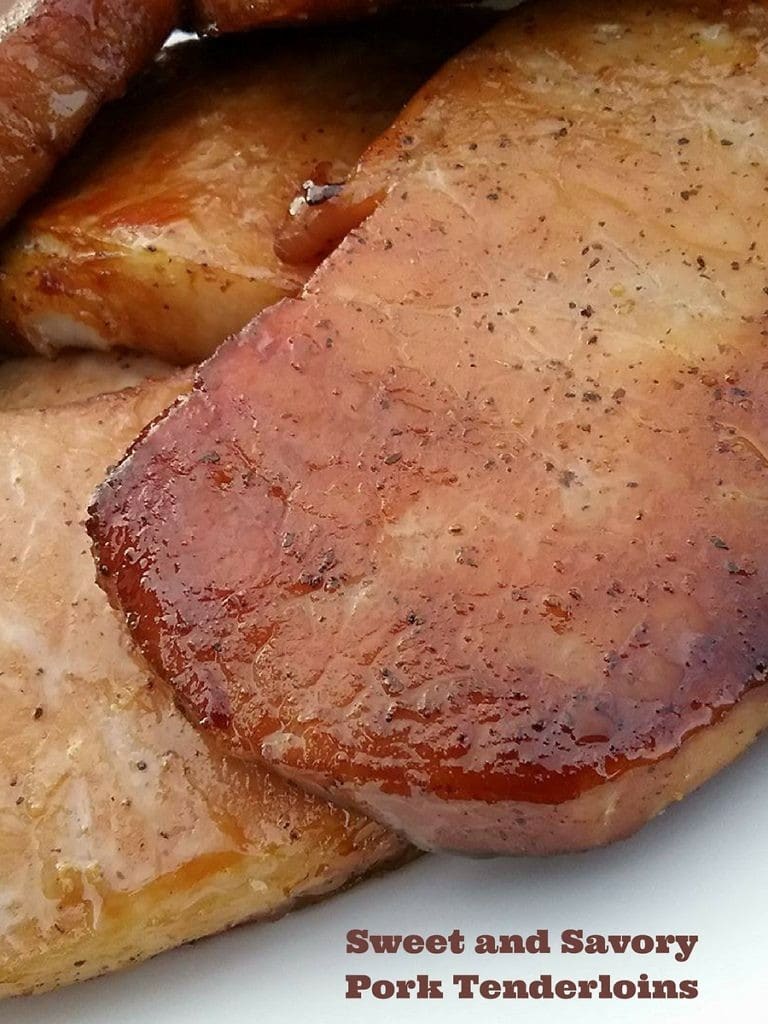 Recently a Kroger opened up literally right around the corner from our house? This store has EVERYTHING! I'm even able to sit in the cafe' (yes, I said cafe') and work with free wi-fi.
I enjoy doing most of our grocery shopping at our local Kroger – especially when it comes to the meat and produce for our family. They always have great cuts at affordable prices. Also, the butchers are extremely friendly and ready with meal and preparation ideas. I, also, prefer to buy in bulk so I can keep our deep freezer stocked and their prices make that easy to do.
This Sweet and Savory Pork Tenderloins recipe is a family favorite. Besides being extremely flavorful (even as leftovers!) it is, also, one that my teenager can quickly and easily create himself. My younger children can, also, help with mixing the soy sauce / brown sugar marinade so this is truly a kid / family friendly recipe.
Sweet and Savory Pork Tenderloins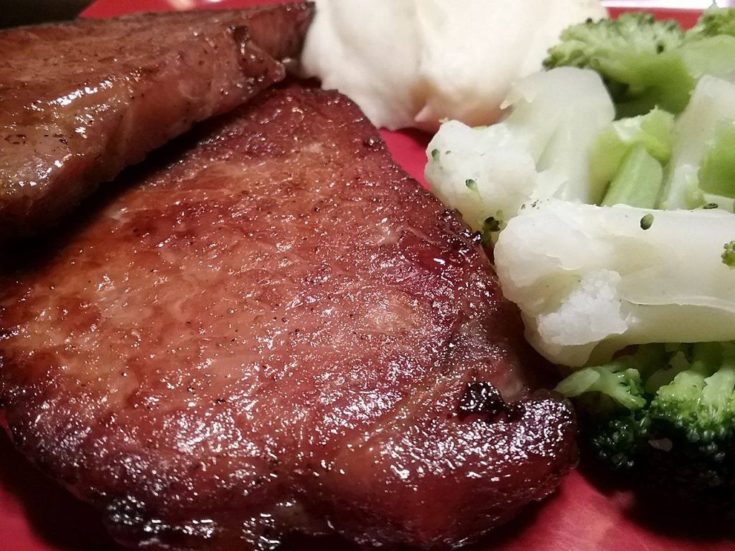 Ingredients
2 pounds pork tenderloins cut into 1 inch slices
1/2 cup soy sauce
1/4 cup brown sugar
pepper to likening
Instructions
Combine the soy sauce and brown sugar in small bowl
Season tenderloins with pepper to your likening.
Place tenderloins in zip lock bag with soy sauce mixture, shake well and let marinate for at least 30 minutes.
Bake on each side at 400 degrees for 7-10 minutes or until cooked all the way through.
This recipe pairs well with potatoes or yellow rice and steamed vegetables.
For more pork recipes and ideas visit Pork Be Inspired.