Disclosure: This article on the importance of a Ready Bag includes a product that was received in exchange for my honest opinions about it.
Life happens. I've been in a season where that seems to be an on-going mantra – unexpected business trips; delayed and cancelled flights that cause me to extend trips an extra day; spontaneous road trips; and, sadly, even the sickness or death of a loved one.
All of that and more pretty much sum up the past year or so for me. To help alleviate stress and ensure I don't forget essentials (like pants, undergarments or deodorant … all true stories, thankfully not on the same trips) on the advice of my mother I began having a ready bag packed.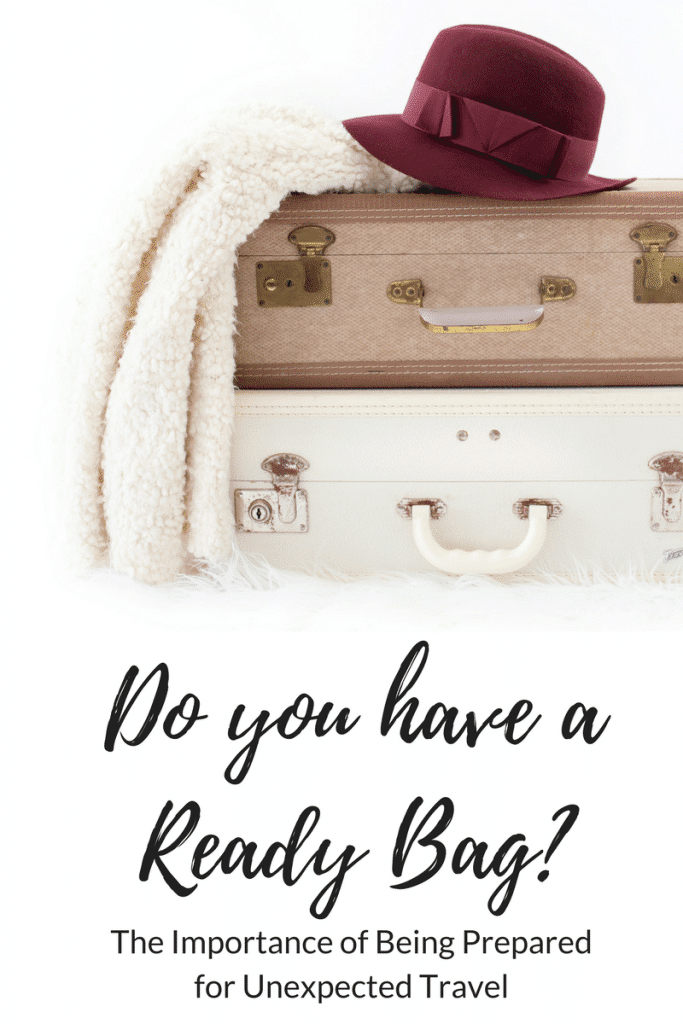 What's a Ready Bag?
A Ready Bag is a small suitcase (preferably one that can be used as a carry-on) or backpack that has essentials for a 2-3 night stay already packed and ready for you to just pick up and leave, if the time comes. This means complete outfits, toiletries, everything. For me this is important because when I am stressed or emotional it is one less thing I need to focus on or think about.
What To Pack In Your Ready Bag
My bag is super simple and kept in my closet for easy access. It includes the following:
3 complete outfits that I can wear no matter the season (a comfortable dress, jeans and a top and black pants and a top)
3 pairs of undergarments
1-2 pair of shoes (comfortable clearance finds are perfect for this purpose – comfortable black flats and / or tennis shoes)
medication, vitamins and/or supplements that are regularly taken (a few days worth in the original containers)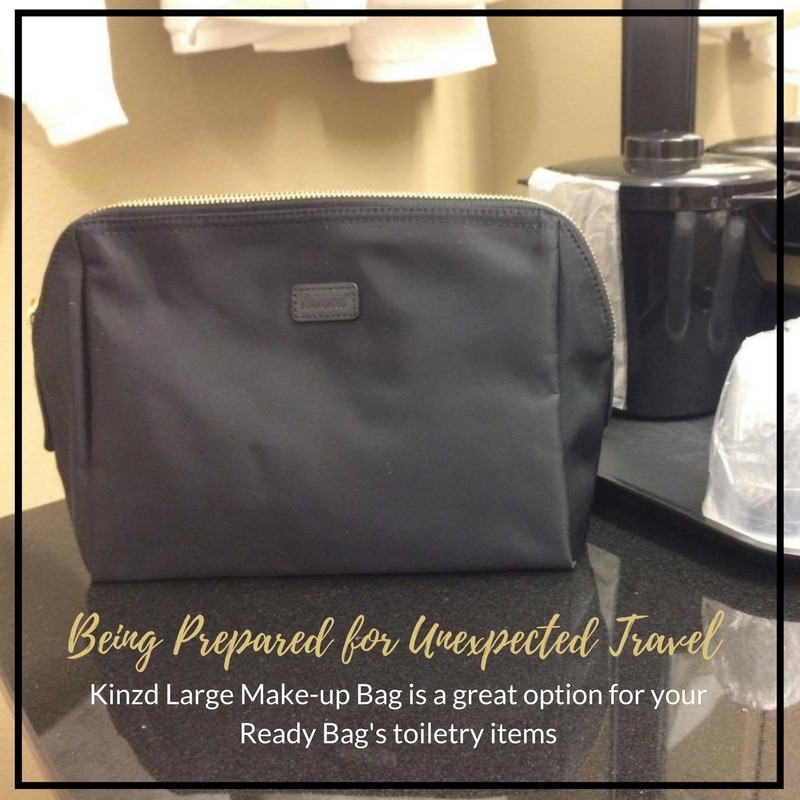 Honestly, I think the toiletry bag is the heart of your Ready Bag. I find it easier to pack trial sized versions of my go-to products – deodorant, toothpaste, toothbrush, roll-on perfume, facial soap and moisturizer, etc. I, also, include a pair of earrings, chapstick and lipstick. My current toiletry bag is super roomy for all my items and I can even toss it in my purse, if needed.
This is one of the best strategies that I have implemented (thanks Mom!) that has helped to alleviate and eliminate stress from my life. My next goal? Have a Ready Bag for each member of my family.
I'd love to hear from you!
What are your must pack essentials for short trips?
Do you have a Ready Bag for you or family members?