Watching my daughter has taught me so much about the power of self-love.
We're all brought into this world filled with love and joy. At some point, something happens that causes things to shift in our world to make us believe we are not worthy. That realization helps me to watch my words and actions and shower my children with love and positive words and affirmations daily so they'll always know and believe how great they are – not in my eyes, but in their own eyes.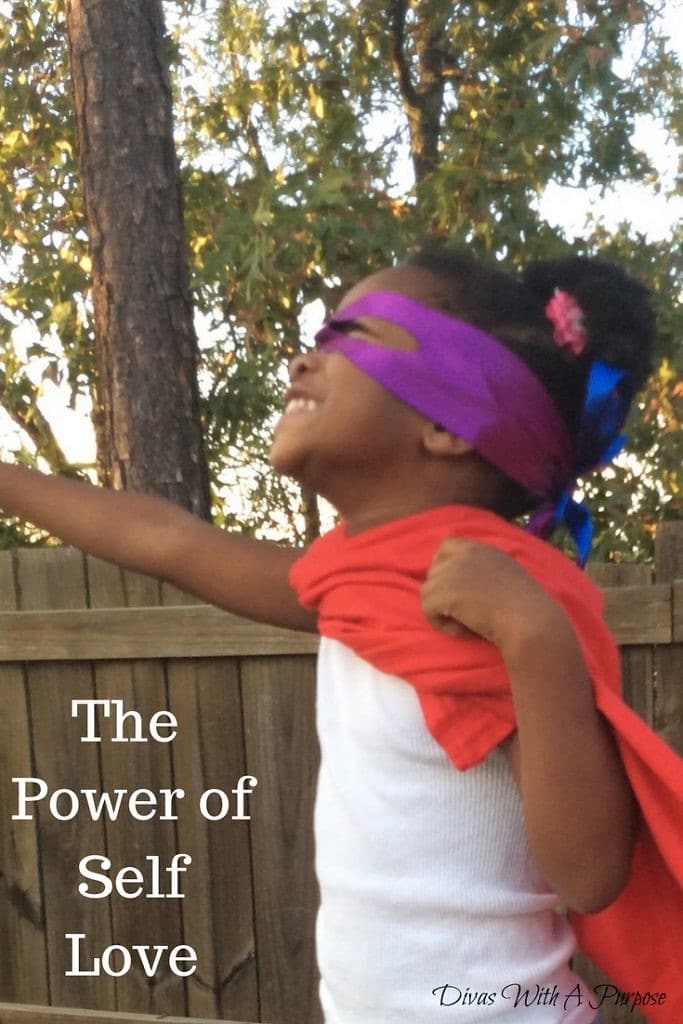 As my daughter prepares to move from a private daycare to kindergarten in the fall (gasp! how'd that happen?!?!?) I'm mindful and a tad wary of the influences she'll encounter. Up until now she's been very sheltered with the people she encounters. Even within her kinder-readiness program we have had to recently address the importance of loving the skin and features that she was born in. At 5! I wasn't ready, y'all. At all.
I know this is just the beginning and being intentional about how I refer to myself and others is important because she is watching and taking it all in. Simple actions like temporarily straightening my natural hair have led to learning lessons for us both when it comes to self-love. It is amazing the thoughts that go through our little ones' minds.
Having an open dialogue is crucial. Listen to what they are saying and taking in. When watching television shows, YouTube videos and even cartoons there are views being put on them on what "beauty" is. If they do not see characteristics of themselves, the questions and self-doubt have room to creep in.
Shower them with love and praise. It's essential in our household to speak positive and uplifting words to one another. I have zero tolerance for words that attack a person's character and spirit. I encourage my children to share what they appreciate about one another. I, also, make it a point to not just share how beautiful or handsome I think they are (I do have some pretty adorable kiddos!) but how intelligent, talented and kind they are to themselves and others. You know, those characteristics that make for good citizens, employers, and friends as we get older.
Related Post: 25 Things I Want My Black Daughter to Know | Mama Knows It All
Additional Ways to Share the Power of Self Love with Your Children
Self love is acquired, not inherited. As parents, we can foster and share the power of self love with our children throughout their lives with our words and actions.
Improve your self-confidence. You owe it to yourself and your children to love yourself inside and out.
Be a positive and uplifting mirror
Be mindful of how you use their given name. Is it typically in anger or when reprimanding? Subconsciously it makes a different.
Encourage them to try – they might fail and they may succeed. Either way they tried and learned something about themselves within the process.
Give them responsibilities around the home
Encourage and allow them to express their feelings. I remember as a child being told I wasn't allowed to be angry by a teacher. It took me years to allow myself to express myself when I was upset by the actions of others in authority.
These are just a few ways to share the power of self love with your children. I'd love to hear your ways of encouraging and fostering self-care within your children. Feel free to comment below or connect with me on Twitter.
---
Related Article: Inside Out Beauty